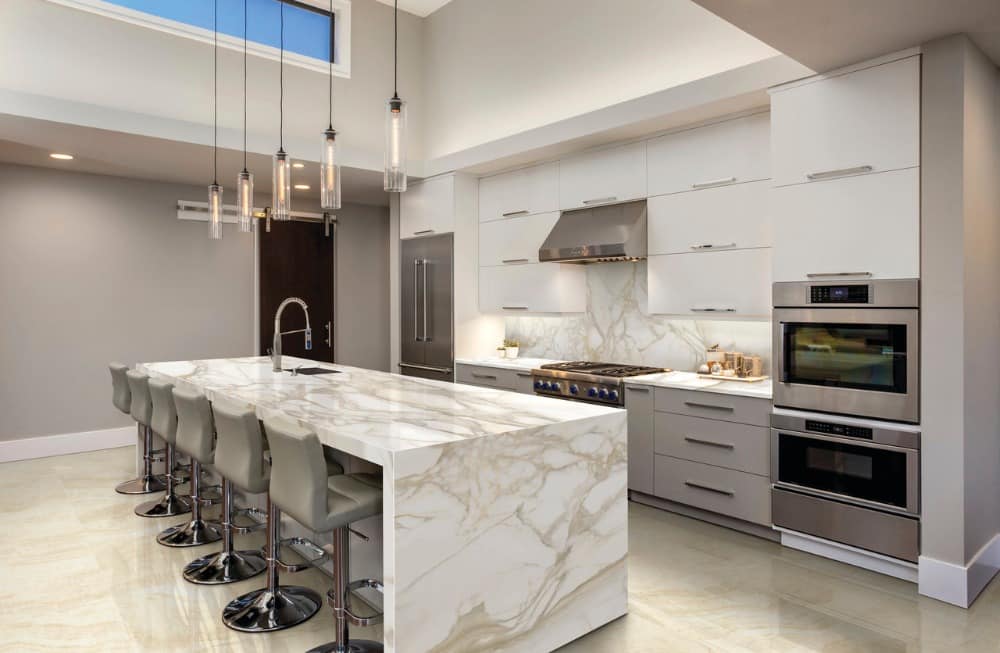 There are many qualities you'll want to look for in a kitchen countertop. First and foremost, it's important for the counter to be resilient so that it will last for years to come. At the same time, you want something that reflects your personal style and complements the rest of your design scheme. In recent years, porcelain has become a popular choice among homeowners seeking exceptional style and function from their kitchen countertops. Cosmos offers premium porcelain slabs for kitchen countertops and more in many different colors and styles, under our brand new Large Format Porcelain Tile Collection – Opulith®.
Why Consider Porcelain for Your Kitchen Countertop?
When comparing kitchen countertop materials, you may find yourself feeling a bit overwhelmed. To help you decide if porcelain is a good fit for your project, we're here to break down the benefits this material has to offer:
Easy to Maintain – Unlike granite and certain other stones, porcelain doesn't require polishing or sealing. This means less maintenance work, both at the time of installation and later on.
Beautiful & Versatile – Also known as large format tiles, porcelain slabs for kitchen countertops are available in a wide range of patterns, colors and textures. Whether you're going for a simple or bold look, there's bound to be a porcelain style that catches your eye. They are also a fantastic choice for backsplashes due to their light weight and thickness.
Highly Durable – Porcelain is known as a hard-wearing countertop material for good reason. It is harder than granite and very dense. You can count on porcelain to resist stains, scratches, chips, and even UV light, making it a viable choice for both indoor and outdoor kitchen countertops. It is perfect for high traffic and heavy use areas.
Cost – Achieving the sophisticated and elegant look of a Calacatta or quartzite adorned kitchen without breaking the bank has never been easier. These porcelains are economical to purchase, install and maintain.
As you can see, a porcelain kitchen countertop is a stunning, statement-making choice that offers many practical advantages, while embodying elegance and style.
Shopping for a Kitchen Countertop? Reach Out to Cosmos for Expert Assistance
At Cosmos SurfacesTM, we draw on years of industry experience to help homeowners find the perfect material and style for their kitchen countertops. If you'd like professional, personalized assistance as you search for your ideal kitchen countertop, get in touch with us today! Whether you're interested in porcelain, granite or another material, you'll have access to an extensive selection of high-quality, competitively priced options when you work with Cosmos.
Color of the Month: Sunlight
This month's featured trending color is Pantone 13-0822, Sunlight! The Pantone Color Trend Report says, "Soft Sunlight invites happiness, pleasant cheer and a smiling presence."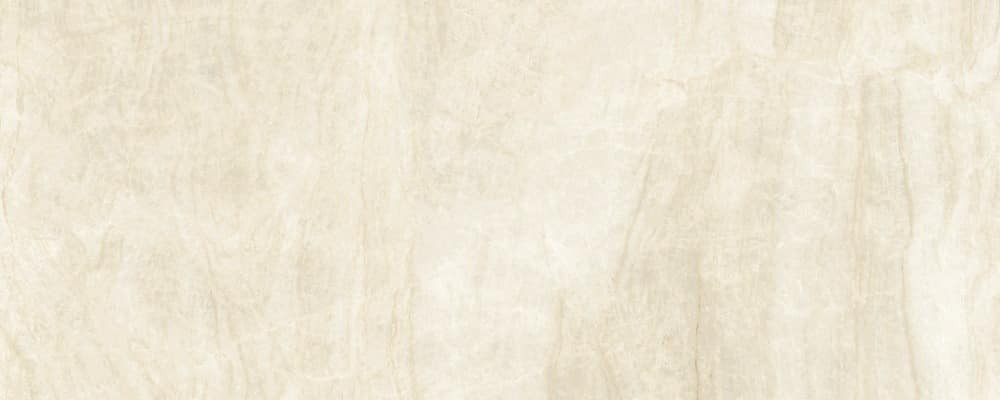 Our Taj Mahal Porcelain is a champagne colored porcelain with fine, soft lines of almost iridescent gold—worth being called one of the world's seven wonders. The subtle golden hues of this material pairs well with browns, ivories, greys and other neutrals. Use outdoors on an open patio to see how this gorgeous color dances in the sunlight.
Still not convinced about Porcelain? Check out the real deal with our Taj Mahal Quartzite!
Please follow and like us: