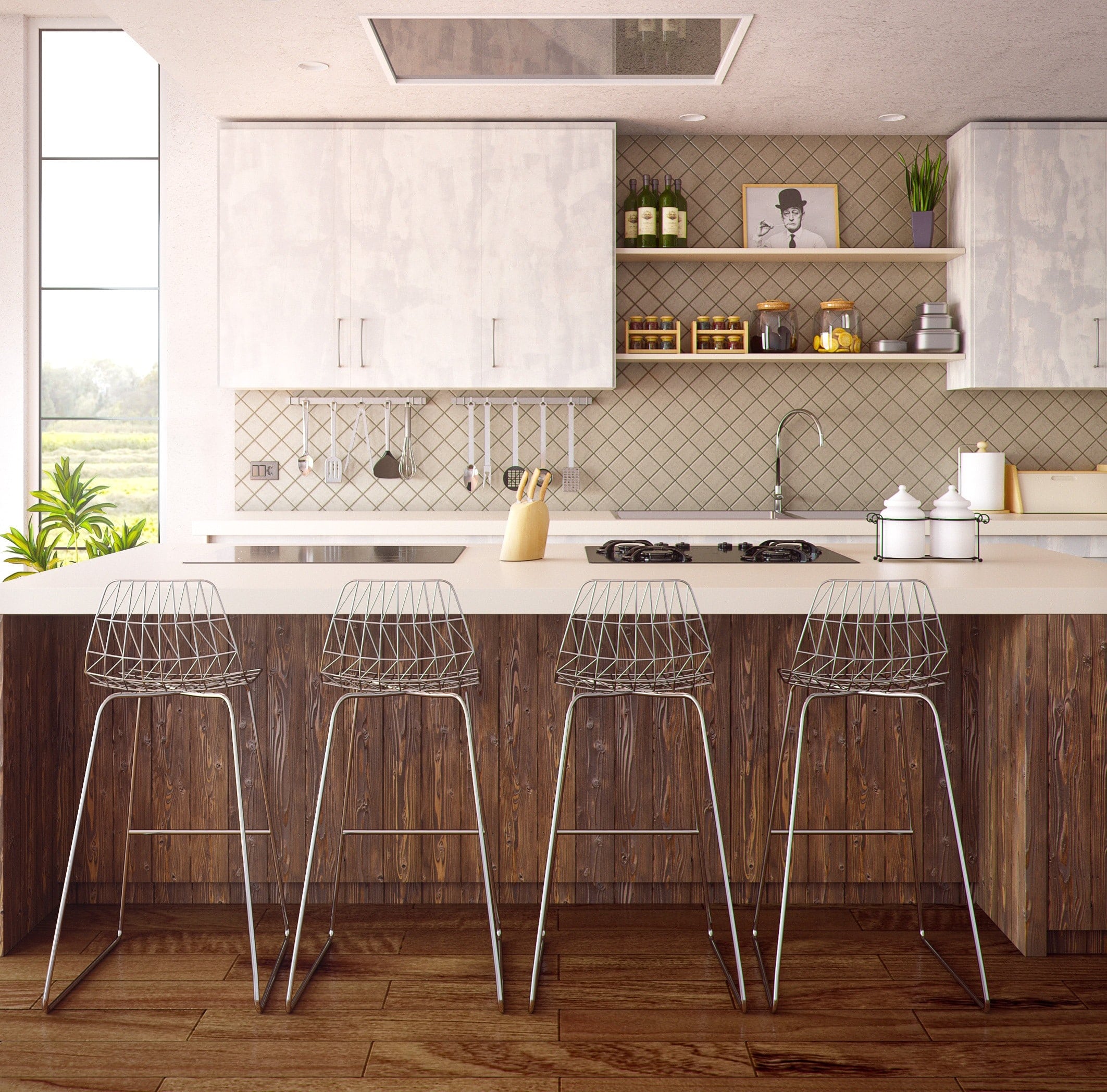 Spring is the perfect time to start fresh and breathe new life into your kitchen or bathroom. If you have a remodeling project in the works, you may be searching for the ideal material to use. Whether you're looking to upgrade your kitchen countertop, bar top, bathroom vanity or shower, marble offers a number of noteworthy advantages. Keep reading to be inspired by the many benefits of marble!
4 Benefits of Marble for Kitchen & Bathroom Projects
Authentic Beauty – While man-made porcelain and quartz can imitate the look of marble, nothing can quite compare to the beauty of the real thing. If you desire a bold, one-of-a-kind stone with distinctive veining, marble is a winning choice.
Durability – When professionally installed and properly maintained, marble will hold up very well over time. Resistant to heat and cracking, it can be relied on to perform impressively in the kitchen or bathroom and around a fireplace.
Affordability – Marbles is a premium material that varies greatly in pricing, depending on your selection. The cost can range based on the kind of marble, the labor involved, and details like edge profiles and polishing. That means we can always help you find an option that works for your design and your budget.
Customizability – Because marble is softer than granite, it is much easier to shape its edges. You can choose from a variety of unique edge profiles to personalize your marble countertops and add intriguing texture.
As you can see, there are many benefits of marble which make it a great option for a wide range of settings. But of course, every surfacing material has its pros and cons. If you're still contemplating which material will work best for your project, take a look at our post on how marble compares to porcelain.
Find Exquisite Marble Options at Cosmos SurfacesTM
Now that you are familiar with the myriad benefits of marble, you may be ready to start exploring marble options in different hues. Cosmos SurfacesTM has a huge selection of distinctive, memorable marbles, including Rain Forest Green. The complex texture and varied greens, golds, and browns make Rain Forest Green a beautiful choice in rooms with greenery or in gardens.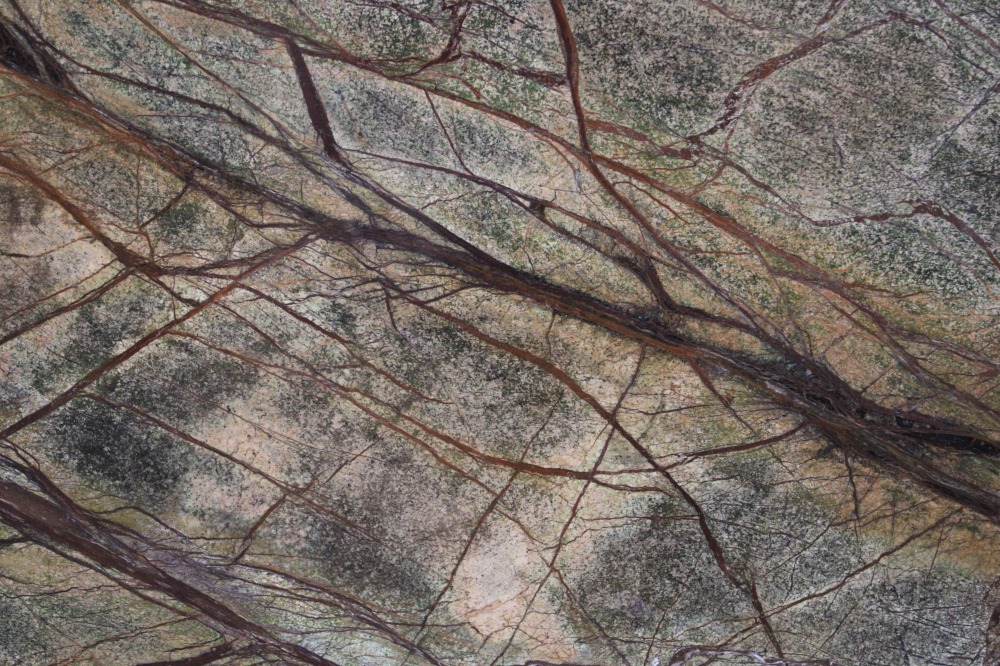 To browse our entire collection of marbles and other gorgeous materials, head over to the products section of our website. Our experts are here to assist if you have questions – simply fill out our contact form or use the chat box to be connected!
Color of the Month: Mosaic Blue
This month's featured trending color is Pantone 18-4528, Mosaic Blue! The Pantone Color Trend Report says, "The teal Mosaic Blue displays an air of mystique, grace and depth of feeling."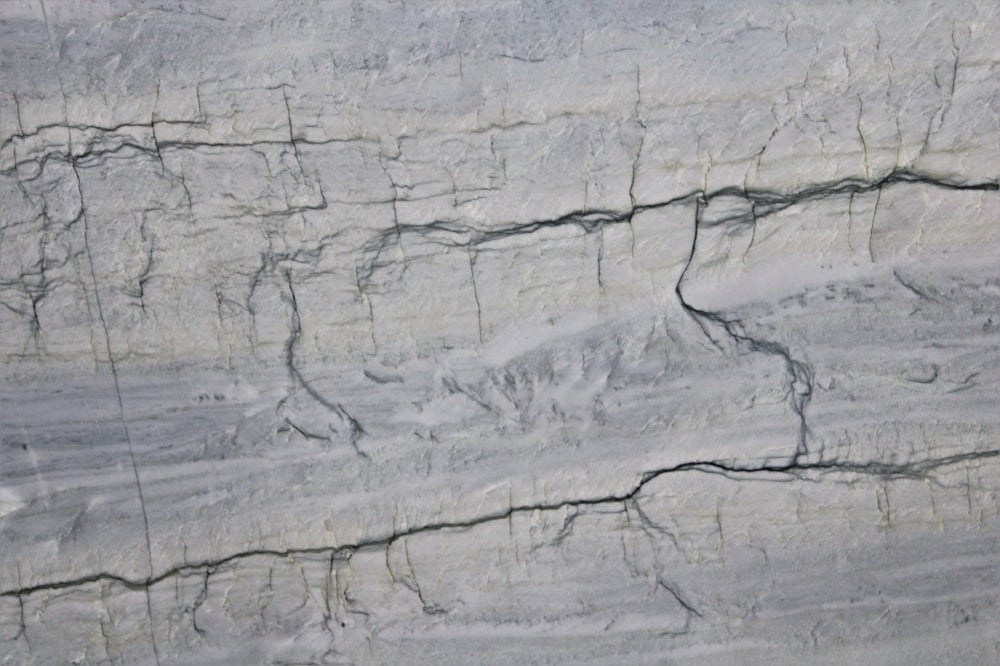 Nicknamed Ocean Blue and Elegant Grey, Elegante is a blend of colors, from blue to gray to white. This Brazilian quartzite creates a soft and classy atmosphere, both calming and mellow while still capturing a layered complexity. This stone can be book matched to create a jaw dropping kitchen island with a waterfall edge or a unique accent wall. Elegante is a great choice flooring and walls in open well-lit spaces. The Elegante Quartzite is resistant to scratching, staining, and fading, and the beauty is unmatched.
Please follow and like us: