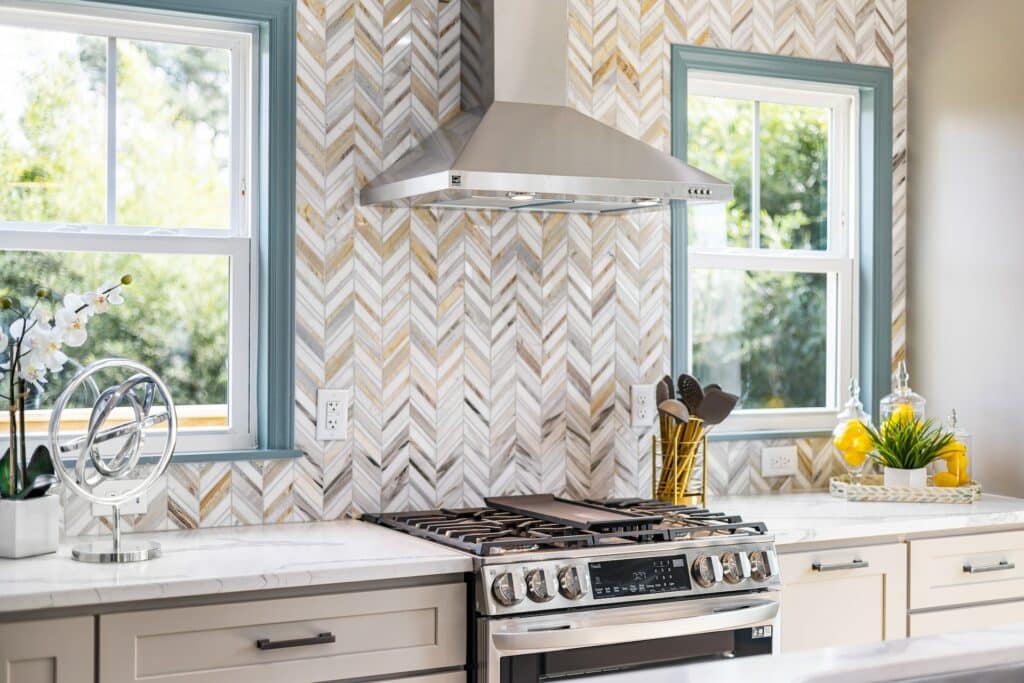 In a contemporary kitchen, a white kitchen counter can make a statement against darker elements, or blend in and create cohesion alongside complementary white design features. Whether you incorporate dark or light wood cabinetry, stainless steel or black matte sinks and appliances, pops of color in various spots… it all can pair wonderfully with a bold or more muted white counter surface. So, what type of countertop should you go for if you're seeking maximum practicality married with style? Let's explore some prime options that fit the bill.
Best Materials for a White Kitchen Counter
Needless to say, a white countertop (or any other white surface) can invite concerns about inevitable everyday messes being visible or leaving marks. Fortunately, many white countertops feature speckles, veining or other unique patterns that can help to disguise crumbs and other elements of daily cooking and eating in between cleaning sessions.
Many modern surface materials are also optimized for longevity and simple care, making it a breeze to keep even a pure white stone crisp and clean as the days go on, without much fuss. Top options include:
Depending on considerations like what the rest of your kitchen looks like, what design effect you're going for, what level of maintenance you prefer and what your budget is, your best-matched white kitchen counter material can vary greatly. For help finding a winner that suits your needs and wants all around, look no further than the knowledgeable experts at Cosmos SurfacesTM.
Let's Discuss Your Countertop Project
Over our decades spent working in the surface industry, our family operated company is proud to have assembled a collection of beautiful and versatile options for countertops and beyond. Above, we've featured some of our favorite white kitchen counter picks, but this is far from an exhaustive list.
There's so much more to choose from, all easily previewable in our online product gallery, complete with more details about their origins, compositions and best applications. We offer:
Granite
Marble
Quartzite
Quartz
Onyx
Soapstone
Schist
And more
For help paring down the full selection to the materials and specific varieties which are best aligned with your particular project and preferences, feel free to reach out to our team at any time for professional design advice or specific maintenance recommendations.
You can also meet with us in person at one of our showrooms, which are spaced out in cities across the country. Face to face or from afar, we look forward to helping you locate and bring into your kitchen a top-quality new countertop you'll be thrilled about for years to come!
Please follow and like us: