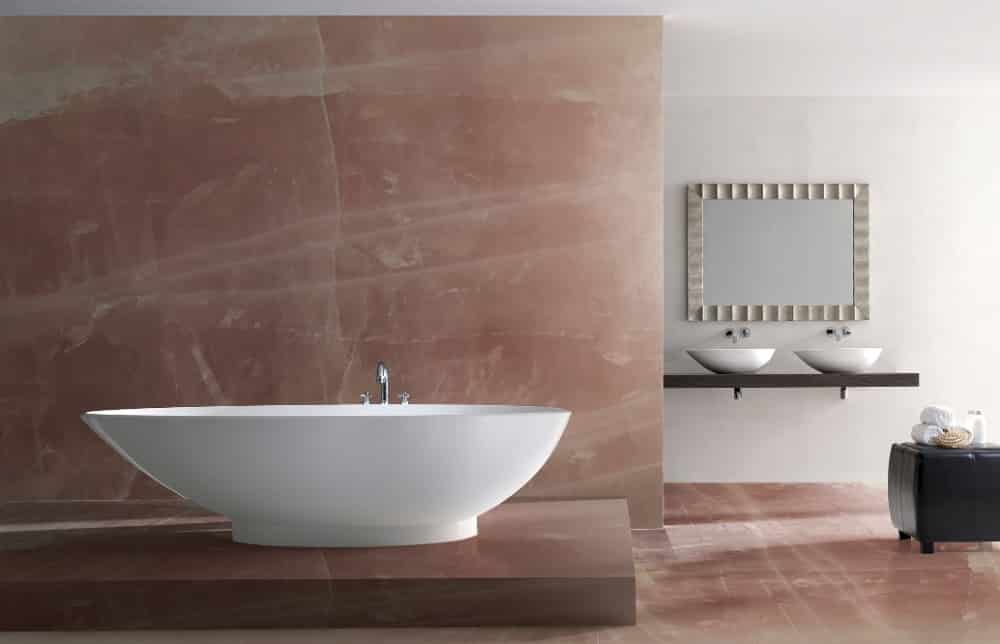 There are many reasons why quartzite is a trending choice for both kitchen and bathroom remodels right now. Among the many advantages of quartzite is its ease of maintenance, longevity, and effortless beauty. Quartzites are available in a vast range of colors and patterns, whether you want something that looks like marble or a shade that will fit perfectly in your original design. At Cosmos SurfacesTM, we are experts on what makes quartzite a top choice for designers and homeowners, and we supply the highest quality quartzite for any application.
What are the Advantages of Quartzite?
If you're wondering why quartzite is known as premium choice for those wanting to install natural stone in a kitchen or bathroom, here are a few reasons:
Durability – Quartzite is extremely dense, meaning it's resistant to stains, moisture, heat, scratches and chips. It is much harder than marble and performs well in high-traffic, high-use areas like the kitchen and bathroom.
Maintenance & Longevity – Another pro of quartzite is that it's very simple to clean and maintain. Unlike marble, it doesn't require frequent sealing. Plus, this hardwearing countertop material is less likely to fade or hold onto stains as time goes on.
Cost – Cost – Quartzite is an affordable luxury with a wide range of pricing depending on your selection. Our experts have something for every budget and can help you choose a stunning quartzite that meets your needs in both cost and style.
Enjoy All the Advantages of Quartzite: Enter a World of Options
Now that you are familiar with some of the top benefits offered by quartzites, you might be eager to see some samples from our collection. Venaria Reale is a gorgeous option from our premium quartzite collection. Venaria Reale creates a calming, mellow atmosphere and is perfect in bathrooms as a vanity, bathtub surround, wall cladding, or floor covering. Quartzites are resistant to scratching, staining, and fading, and the beauty is unmatched.
To see more awe-inspiring quartzite options available from Cosmos SurfacesTM, head over to our online gallery. Our vast selection includes something for every application and design scheme.
Explore Choices that Suit Your Project with an Expert from Cosmos SurfacesTM
Cosmos SurfacesTM offers personalized service to help our customers find the most ideal product for their purposes. Whether you are interested in quartzite, marble, or another high-quality option, you can count on us to provide expert recommendations for your project. Contact us today to find out why we have earned a reputation for offering exceptional customer service and supplying the finest surfacing products around.
Color of the Month: Mosaic Blue
This month's featured trending color is Pantone 18-4528, Mosaic Blue! The Pantone Color Trend Report says, "The teal Mosaic Blue displays an air of mystique, grace and depth of feeling."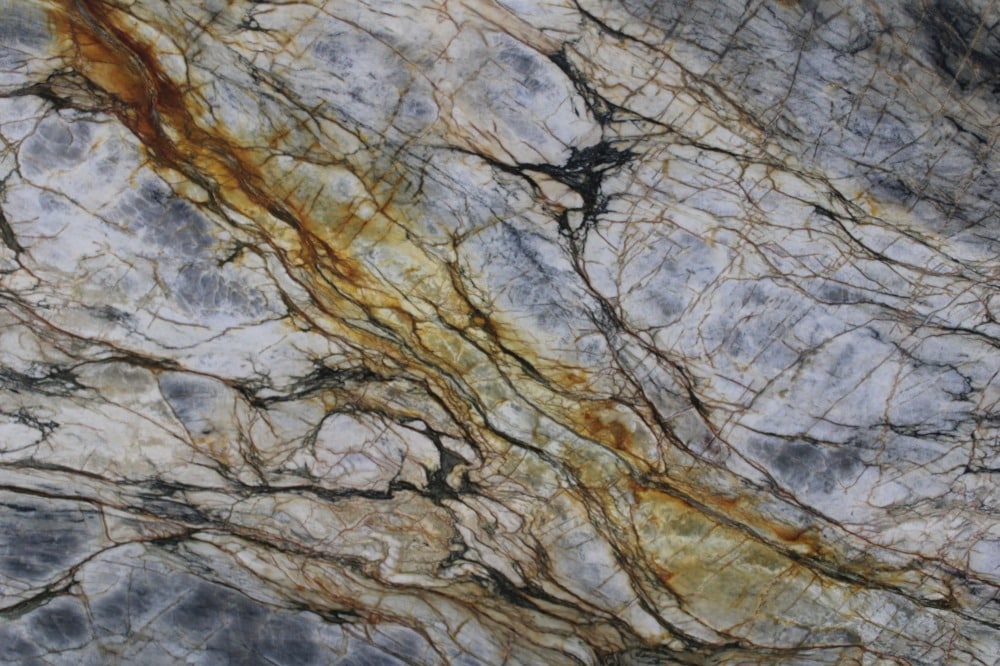 Named after the artist himself, Raphael is an exquisite work of art when installed in any space, interior or exterior. Rivers of blue and roads of gold traverse a white backdrop to form this masterpiece. The complex variety of color and layering in Raphael make it a perfect match with any aesthetic, modern or rugged, warm or cool. Raphael like other quartzites is resistant to scratching, staining, and fading, and the beauty is unmatched.
Please follow and like us: