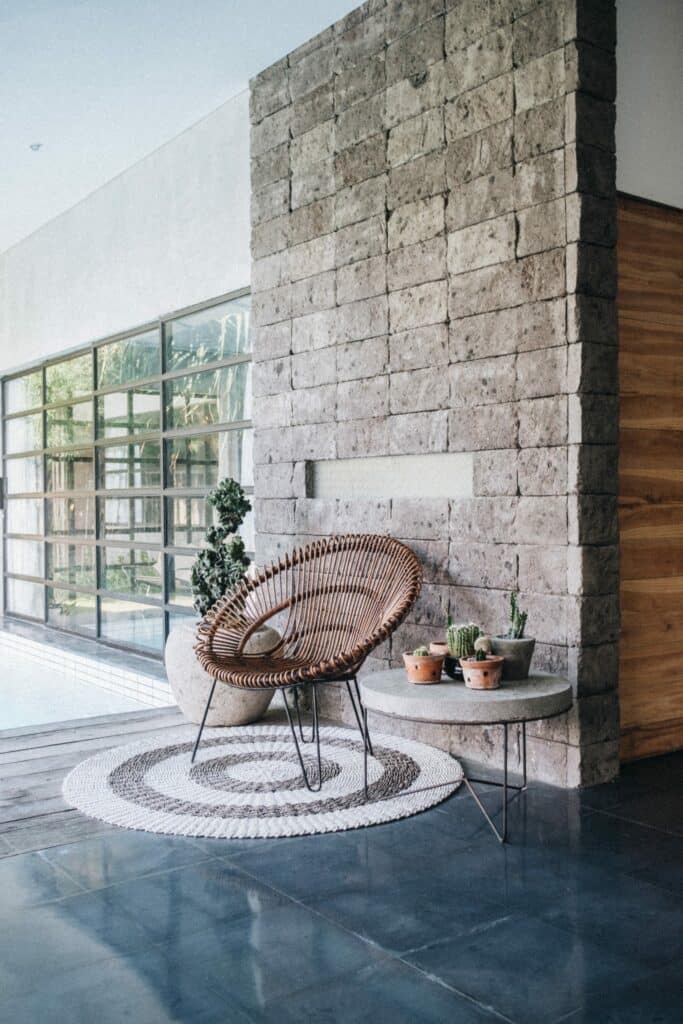 Welcoming more nature into our spaces, an emphasis on antimicrobial materials and choosing natural stone are among the new interior design trends many experts are noticing as we adjust our homes and office environments due to the global coronavirus pandemic.
Office Design Changes To Help Keep Employees Safe
As many employers are considering how to make their office environments safe for their employees, and employees themselves wondering how they can keep themselves and their loved ones safe, it's no surprise that office design is getting an uplift.
What types of changes are employers making to ensure the safety of their employees as well as customers or clients?
"It's clear the post-virus workplace will be more spacious and likely include more screening systems, but when considering workplace solutions employers should keep in mind the long-term as well as catering to immediate needs," notes Amanda Jay, who works in workplace strategy at Spacestor, a UK-based company whose mission is to help people by improving their workspace.
"How will our needs change over the next nine months?" Jay asks. "There's a big environmental question about one-time use screening products, for example. Employers should also be communicating the measures taken to make the workplace safe for re-entry – employee comfort cannot be overlooked."
Technology is playing a role in new interior design trends. While there has been a lot of emphasis placed on using antimicrobial materials such as copper and other specially-developed materials with similar properties, it's important for designers to couple this with reducing the risk of infection transfer in the first place. "This can be done by designing in less shared facilities (hot desks/hot lockers) and adding more sanitization stations," adds Jay.
To be sure, some employees (and their employers) are concerned about returning to a traditional office environment. Among the reasons people will be returning to the office rather than continuing remote work is that it's hard to replicate the camaraderie and benefits of in-person interactions in industries that thrive on brainstorming and working as part of teams.
"An unwanted side-effect of remote working – and even distanced working back in the workplace – is a lack of human connection," admits Jay. "Workplace designers should be considering how they can incorporate spaces that encourage colleague interactions; what replaces the 'water-cooler moments'? Lounge-type spaces can safely encourage the casual encounters needed to spark the next big idea, whilst screening solutions that allow visibility across desks/between areas protect against the loneliness epidemic."
Home Design In The Time of Coronavirus
For some, the office will look different for the foreseeable future, as their commute will be from the bedroom to a space in their home. As a result, people are looking at how space is used in the home differently since their home needs have changed.
"Natural light is becoming more essential when it comes to wellness in the home," says Kerrie Kelly, FASID, NKBA, Creative Director and CEO of Kerrie Kelly Design Lab and Chair-elect of ASID. She's noticing that clients are choosing to add windows, operable skylights and sun tunnels to welcome more natural light indoors as well as boost mood and productivity.
Another way to bring the beauty and wellness benefits of the outdoors inside is through the use of natural stone. "Natural stone is frequently used for exterior spaces, but bringing it indoors is a great option for keeping a healthy home," Kelly adds. "Unlike many other products, natural stone is free of harmful chemicals and toxins, making it a great choice when it comes to wellness. It is also highly sustainable, durable and even recyclable. Aesthetically, natural stone often adds texture and an organic feel to a space."
To create cohesion, Kelly recommends carrying the same stone flooring to the inside from the outside: an effective way to create a visual flow when blurring the lines between interior and al fresco areas.
Katherine Kawaguchi, ASID and CAPS, an interior designer based in northern California and owner of Katherine Kawaguchi Design, also is noticing more clients re-consider how they're using space in their homes.
Where a room might have had a specific purpose in the past, that room might now needs to serve multiple purposes. Working with an interior designer can help clients imagine how to better use their existing space for today and beyond.
Outdoor spaces are becoming more important for homeowners who are finding themselves spending more time at home than at an office or commuting. "Outdoor living is a really big deal, especially for those with multiple families living in one area," says Kawaguchi. In some cases, there might be as many as three generations using the same spaces, indoors and out, so those spaces need to be flexible and comfortable for people to want to spend time there.
Where they might've thought about moving, people are also looking at long-term residency and re-considering their home's layout and space, according to Kawaguchi. "People are looking at how to create the home where they can stay longer and that helps them to justify the financial investment in it," she adds.
New Interior Design Trends Will Keep Evolving
As the pandemic continues to unfold, we can expect it to keep having an impact on new interior design trends at home and in the office. Experts are following these trends closely and thinking of ways to help their clients adapt to a changing world.
Color of the Month: Ultramarine Green
This month's featured trending color is Pantone 18-5338, Ultramarine Green! The Pantone Color Trend Report says, "Ultramarine Green, a deep cooling blue-green, exudes self-assurance and poise."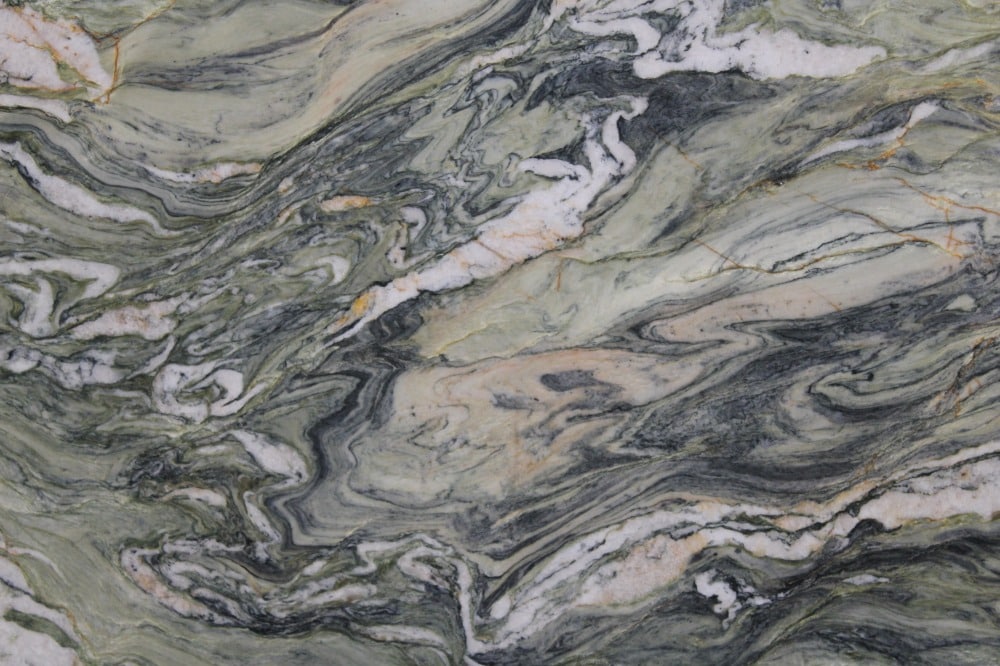 Fusion Supreme brings to mind the swirling artworks of Van Gogh. The stormy blues, greens, whites, and blacks create a beautiful storm. Great for countertops, waterfalls, and tables, Fusion Supreme is a complex quartzite that will make any space a gorgeous work of art, whether inside or out. Quartzite is resistant to scratching, staining, and fading, and the beauty is unmatched.
Please follow and like us: