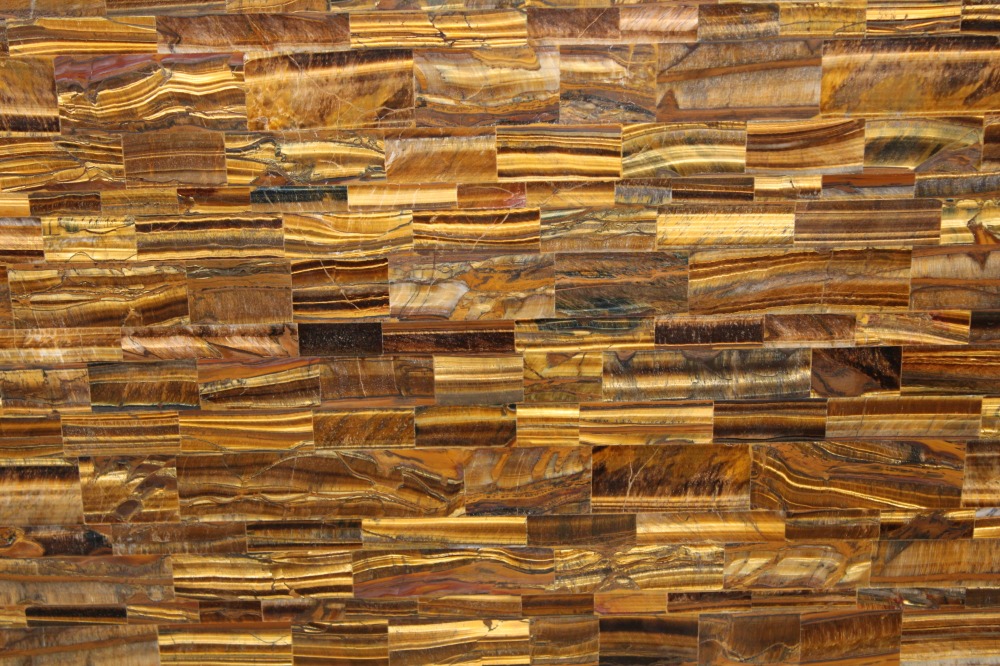 Known for their showstopping appearance, semi precious stone countertops offer far more than just visual magnificence. The advanced production process used to craft these one-of-a-kind slabs heightens the functionality of wondrous natural stone. Through an artisanal technique, gemstones like amethyst and agate are suspended in resin in order to fashion a completely unique surface that is highly resilient and thus well suited to a wide array of applications. Namely, semi precious stone makes for luxurious kitchen countertops, bar tops and beyond.
What Makes Semi Precious Stone a Splendid Choice for Countertops?
Cosmos SurfacesTM is proud to be a trusted source for brilliant semi precious stone countertops of the highest quality. Now that we've introduced semi precious stone and the process by which it is crafted into countertops, let's take a closer look at the characteristics of this striking surfacing material:
Exceptionally Eye Catching – Semi precious stone is guaranteed to make your countertop the centerpiece of your space. Whether you choose an energetic, multicolored variety like Agate Vermell or opt for something more neutral & serene like White Quartz, the hand-picked, multidimensional crystals and gems will mesmerize and inspire all who gaze upon it. No two slabs are the same, especially when it comes to semi precious stone.
Incredibly Resilient – Semi precious stone countertops are far more durable than you might expect given their opulent appearance. To elaborate: When professionally sealed and finished, a semi precious stone countertop is resistant to heat, scratching and staining. Sealing also ensures that the surface is impervious to moisture and will not harbor bacteria.
Environmentally Friendly – Exotic gems are carefully selected and arranged by hand to create a truly inimitable countertop. This meticulous process creates very little waste material. In turn, semi precious stone ranks among the most eco-friendly options out there for kitchen islands, bar tops and similar projects.
Easy to Clean & Maintain – The fact that it's low maintenance is yet another thing to love about semi precious stone. To maintain a sparkling, hygienic countertop, simply wipe it with a soft, damp cloth on a daily basis or as needed. For guidance on stain prevention and removal, see our tips below.
How to Keep Your Semi Precious Stone Countertops in Pristine Condition
The result of nature's handiwork combined with masterful engineering, semi precious stone countertops are visual masterpieces with impressive longevity. While this premium countertop material typically comes with a higher price tag than other natural stone options like quartzite, it is an investment that will last for years so long as it receives proper care. Here are a few must-know pieces of advice on maintaining a countertop made of semi precious stone:
Promptly wipe up spills to prevent staining
Use a pH-balanced countertop cleaner that is approved for use on semi precious stone
To remove stains: Apply a small amount of baking soda & water and gently scrub the spot; then, wipe away the cleansing solution with a damp cloth and dry the area thoroughly
As you can see, maintaining a semi precious stone surface is very similar to maintaining other stone surfaces, both natural and engineered. A quick daily wipe down with a gentle cleanser and cloth will make cleaning any of your surfaces easy for many years to come. Check out our detailed care and maintenance resources for more information.
Peruse Our Catalog of Striking Semi Precious Stone
If you're not already seriously considering semi precious stone for your next renovation project, you certainly will be after exploring our awe-inspiring selection!
Made from a custom blend of hand-picked stones, Agate Earth is one of our most prized and precious stone countertop materials. Featuring tones of brown, red and black, this gemstone is both warm and familiar, a tie back to home and the earth. Exceedingly strong and capable of withstanding the elements, Agate Earth is a suitable choice for indoor and outdoor applications alike.
To be captivated by our full collection of semi precious stone, click over to our online gallery now.
Reach Out Today for Expert Assistance with Transforming Your Home
Eager to discuss whether semi precious stone is the most ideal material for your particular project? The specialists at Cosmos SurfacesTM are here to help you weigh your options and decide on the very best option for your application. Whether you settle on semi precious stone or another surfacing material, you can depend on our customer-focused team to supply it for the most competitive price. To get started, fill out our online contact form and let us know how we can assist you.
Color of the Month: Ultramarine Green
This month's featured trending color is Pantone 18-5338, Ultramarine Green! The Pantone Color Trend Report says, "Ultramarine Green, a deep cooling blue-green, exudes self-assurance and poise."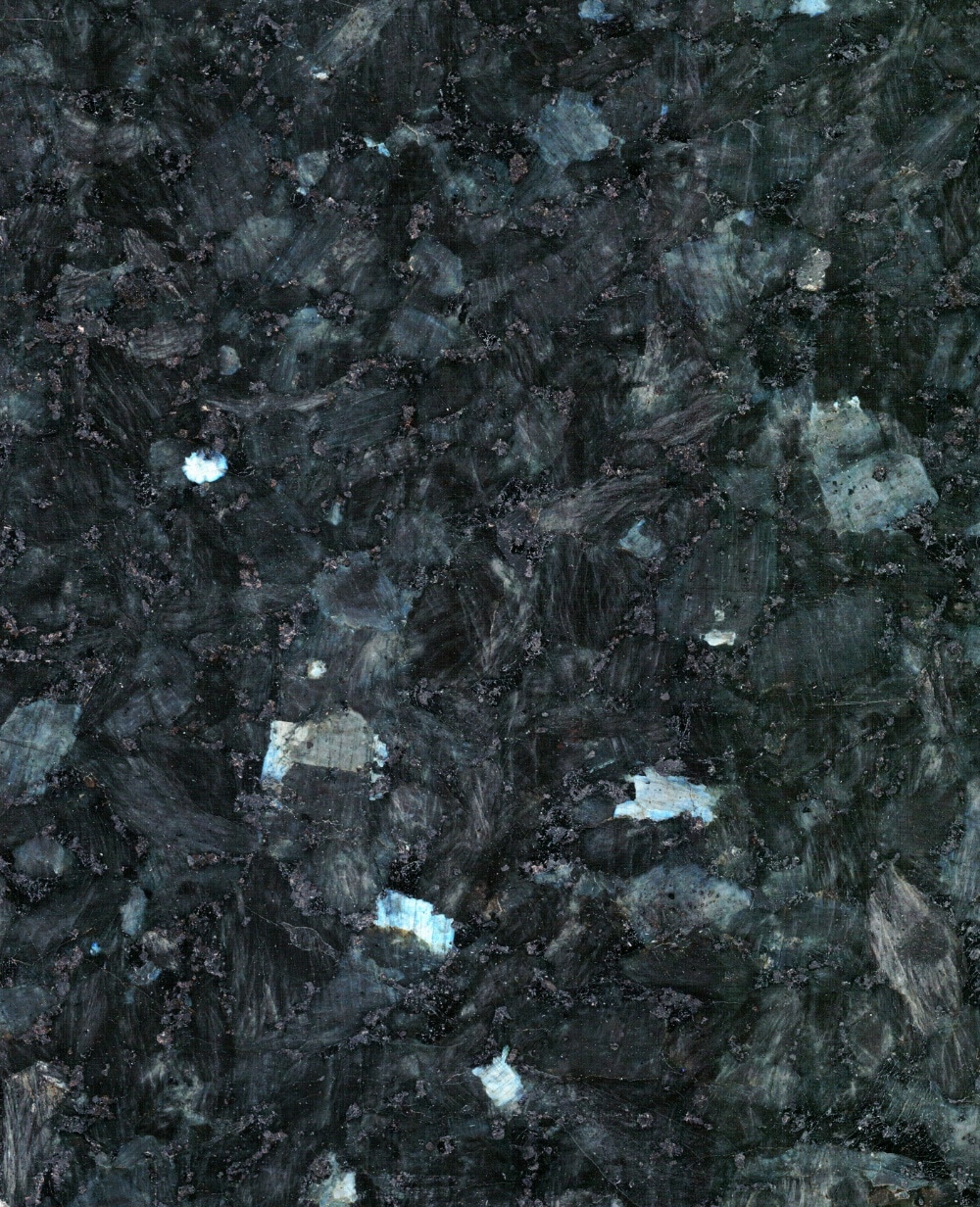 Flecks of emerald green and gleaming silver pop out from a backdrop of jet black, taking center stage when the light hits them. Emerald Pearl is a stunning type of granite quarried in Norway. Glamorous without being fussy, this resilient stone makes for a magical backsplash, countertop, accent wall or floor.
Please follow and like us: