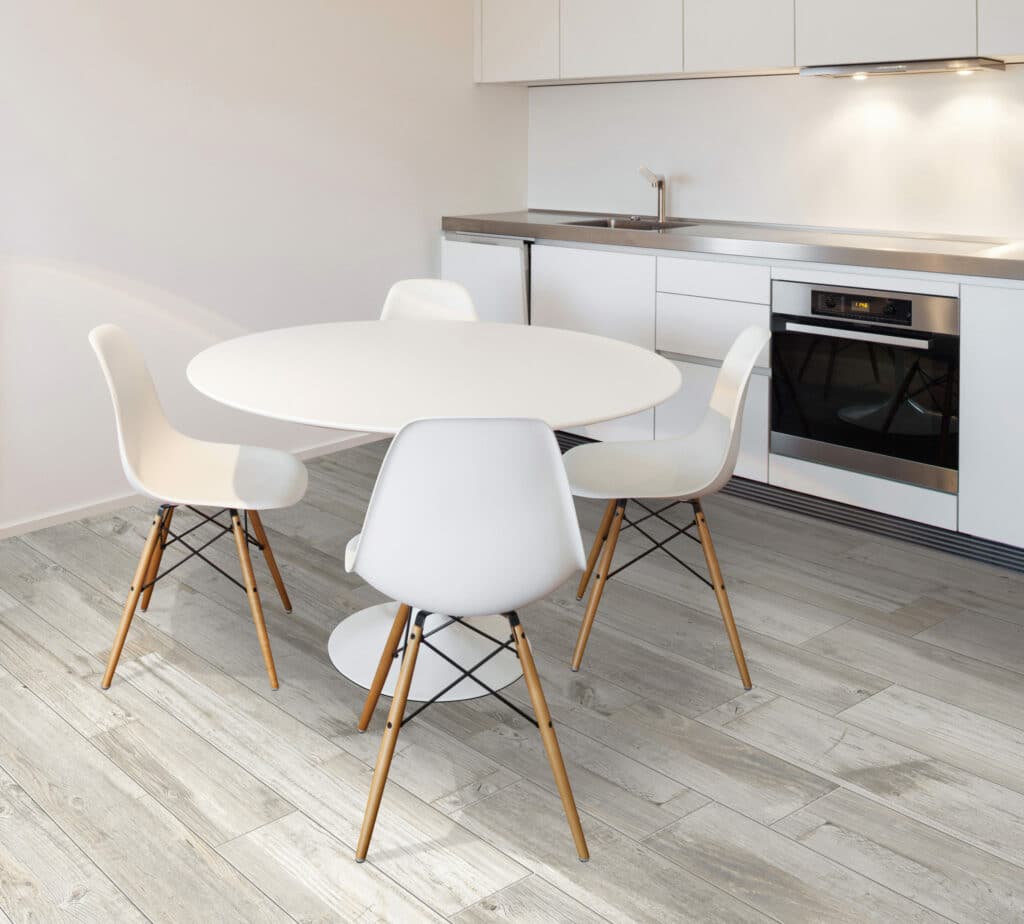 Porcelain tile is a terrific choice for a wide range of projects in the kitchen and bathroom. A low-maintenance surfacing material that ranks high on the style scale, porcelain tile is available in a broad selection of colors and styles. Whether you'd like to add pizzazz to your bathroom floor with hexagonal tile or refresh your kitchen with a subway tile backsplash, you'll need to choose a color for your tile and the surrounding grout. So, how should you go about narrowing down your options for tile grout colors to land on one that suits your application and room aesthetics? The design experts at Cosmos SurfacesTM are here to share a few must-know guidelines to help you make a winning choice.
Why Do Tile Grout Colors Matter?
Before we dive into our pro tips for finding your ideal shade among the many available tile grout colors, we'd first like to emphasize why this choice is so important. While it may seem relatively insignificant, the shade you select for your tile grout will actually play a major role in how the finished product turns out. Regardless of application, taking a thoughtful approach to choosing your grout color is key to ensure you are totally satisfied with the look of your completed tile installation.
Selecting a Complementary Grout Color for Your Porcelain Tile Installation
While there are no set-in-stone rules when it comes to picking out tile grout colors, following some general guidelines can help you achieve your desired look – and make a decision you'll be happy with for years to come. Without further ado, let's explore some tips and tricks for selecting a grout color that pairs beautifully with your porcelain tile choice:
Think about your desired design effect
To start, decide what you aim to accomplish in your design scheme. Are you looking to make a bold statement, or does a more traditional look appeal to you? If your goal is to highlight the shape of your tile and make your design stand out, choosing a contrasting grout color will best achieve this goal. A lighter grout will make dark tile pop, and vice versa. If you desire a more unified look, opt for a grout color that closely matches the tile. Don't worry about finding an exact match, though – a shade that's a bit lighter or darker than your tile will pull everything together nicely.
Be prepared for possible color variation
Keep in mind that grout powders like tiles are made in batches and can vary slightly from batch to batch. The grout color will also change slightly when water or other components are added during installation and when a sealer is applied to the grout post installation. A tile professional can offer advice on what to expect for  normal color variation of your grout during and post installation, given the type of grout. They can also show you grout samples to help you envision how different tile grout colors will look in your design setting. Remember to factor in slight color variations from grout samples to the actual grout as well.
Consider your application
While porcelain tile is known for its outstanding resilience, the grout which outlines the individual tiles can darken over time – especially when used for high-traffic applications such as flooring. With this in mind, it's wise to choose a darker grout to begin with if installing tile in an area that gets frequent use.
As you compare tile grout colors, keep these expert tips in mind – but remember there's no right or wrong choice! Ultimately, the best selection for your project will depend on your personal taste and what effect you are hoping to evoke with your tile design.
Look to Cosmos SurfacesTM for Personalized Assistance
When planning a project that incorporates tile, there is plenty of inspiration to be found online. Browse our porcelain tile archives to see examples of how you might combine tile with various grout colors to enhance your kitchen or bathroom design.
Among the elegant porcelain tile options available from Cosmos SurfacesTM is Apilar White, a stunning bright white porcelain with vertical gray veining. As you'll see in our photo gallery, both light and dark grout can complement this versatile tile selection, depending on the surrounding design elements and the desired aesthetic.
With a reputation for providing exceptional customer service and top-quality porcelain products, Cosmos SurfacesTM is dedicated to helping you make your porcelain tile project a success. Our knowledgeable team members are here to assist you every step of the way, from choosing a compatible tile grout shade to obtaining beautiful, long-lasting porcelain for your project. If you're ready to get started, reach out to us today!
Color of the Month: Ultramarine Green
This month's featured trending color is Pantone 18-5338, Ultramarine Green! The Pantone Color Trend Report says, "Ultramarine Green, a deep cooling blue-green, exudes self-assurance and poise."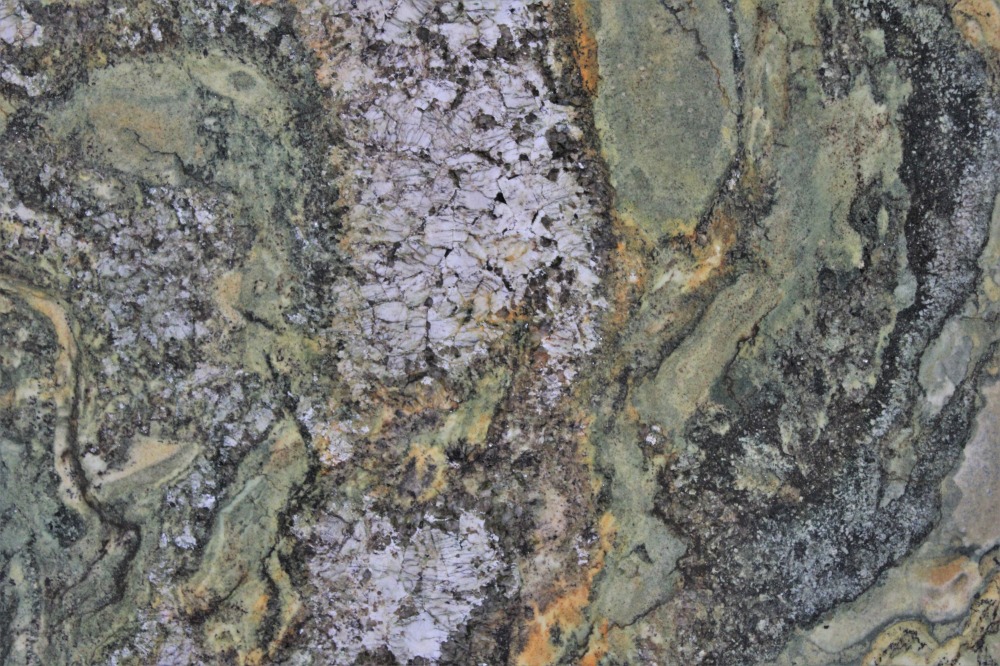 On Kamarica granite, sea foam green, rust orange, soft ivory and space gray swirl and twirl with one another to produce magical shapes. Bold yet sophisticated, this exotic, naturally occurring Brazilian stone is an awe-inspiring choice that works well for countertops, backsplashes, window sills, walls and many other interior design projects.
Please follow and like us: