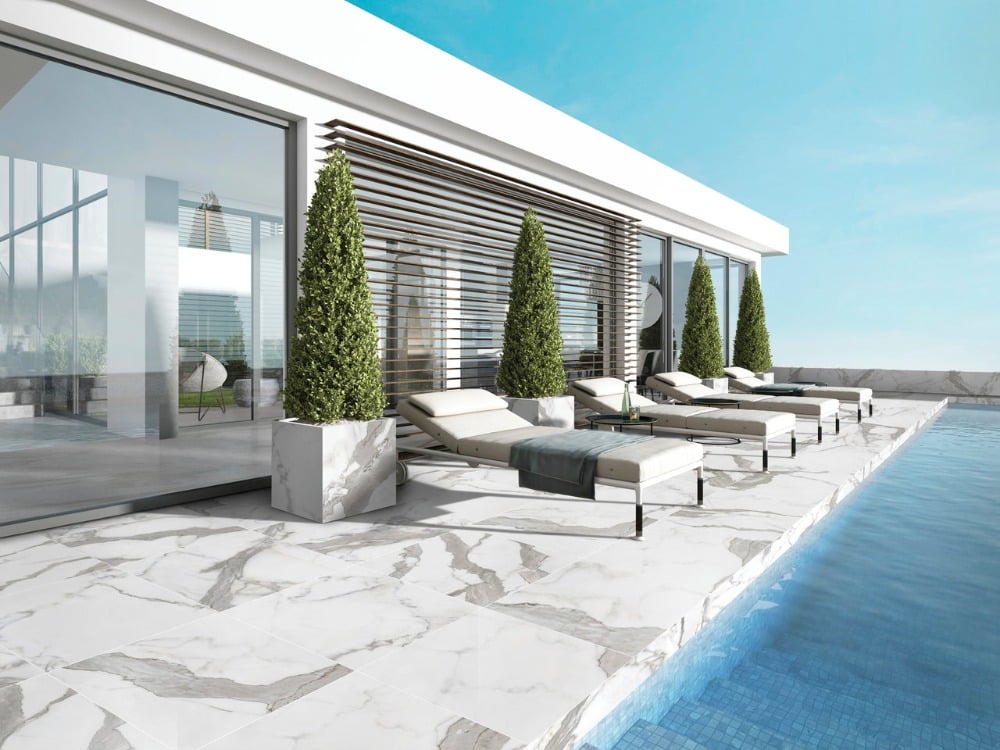 If you're looking to redo your living room, bathroom or kitchen, you'll need to consider what type of material to use for your countertop,  showers, and other surfaces. Porcelain tile is becoming increasingly popular as a high-quality material for showers and countertops, and for good reason. Here is a handy guide from Cosmos SurfacesTM on everything you need to know about porcelain tile, including what sets it apart from other materials, why it's so low maintenance, and how to clean porcelain tile so that it stays beautiful throughout the years.
Advantages of Using Porcelain Tile in Bathrooms and Kitchens
You can't go wrong with porcelain tile for floors, showers, countertops, and exterior surfaces. Here are a few reasons why porcelain tile steals the show:
Porcelain tile is a beautiful low-maintenance alternative to granite or marble. Advanced manufacturing technology allows for porcelain tile to mimic the appearance of natural marble, like our Sicily White porcelain. The color options for porcelain are growing all the time.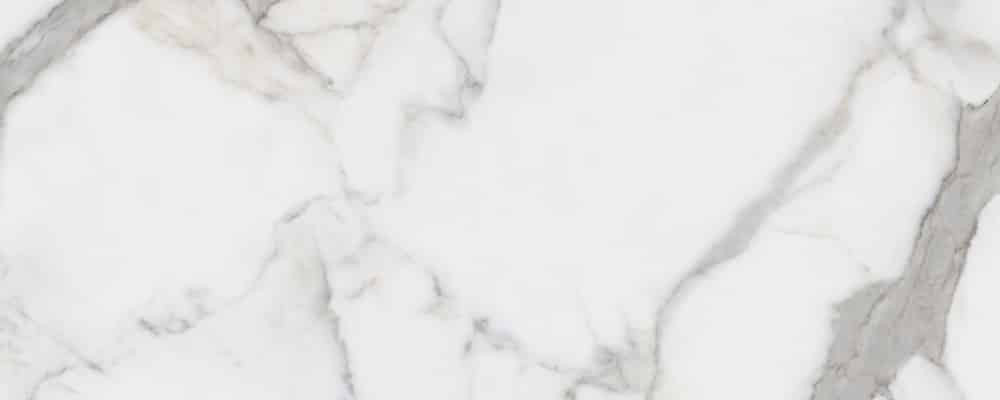 Porcelain fits with a variety of aesthetics, from modern to classical to minimalistic.
Porcelain tile is heat, scratch, and chip-resistant.
The nonporous nature of porcelain means the material doesn't require sealing, which can cut costs and makes it easy to care for over time.
Porcelain is highly resistant to wear and tear in the long term. That's why it is great for bathrooms and kitchens, which are used often by every member of the family.
Porcelain tiles are also very dense, making them resistant to stains and a perfect material to withstand constant contact with water, food, beauty and makeup materials, toothpaste, heat, and more.
The large size of these porcelain slabs also reduces the number of grout lines we see, thus making the surface more aesthetically appealing.
Lastly, porcelain is extremely low maintenance and easy to clean. Porcelain tiles resist stains, keeping the daily upkeep to a minimum. It is highly durable and not easily damaged. It's also easy to find resources for how to clean porcelain tile, including our step-by-step guide below and more tips in the FAQs and Resources Sections.
How to Clean Porcelain Tile Like the Pros
One of the greatest benefits of installing porcelain tile in a bathroom or kitchen is that it's so easy to keep clean. The more often you clean it, the longer it will last and the nicer it will look. Only a couple of minutes per day are required to keep your porcelain shining. Here's our guide for how to clean porcelain tile:
Daily Cleaning: Daily upkeep for porcelain isn't complicated or time-consuming. To keep your porcelain in tip-top shape and make it easier when you deep clean it once in a while, simply rinse your porcelain off after using it or wipe it down with a gentle sponge. It's best not to let soap residue, toothpaste, food spills, or anything else sit for too long.
Giving your sink a quick rinse after brushing your teeth or using a mild daily shower spray will eliminate frequent deep cleaning and keep your porcelain always looking its best. Avoid keeping items on porcelain that will rust or leave residue, like metal rings and jewelry.
Weekly Cleaning: Just once a week, wipe down your porcelain more thoroughly with a sponge or washcloth. Using a simple cleaning spray will sufficiently clean any bacteria, germs, and buildup that amassed over the course of a week. This will help maximize the beauty and life of your porcelain, especially if you skip daily upkeep sometimes.
Monthly Cleaning: Once a month or so, it's best to do a more thorough deep clean. This is where you get into every nook and cranny. With regular upkeep, the deep clean should be very quick and easy. A magic eraser and diluted white vinegar are great tools to use when deep cleaning porcelain. If you do encounter a stain on white porcelain, you can use diluted bleach with CIF cream or Mr. Muscle. Just make sure you rinse your porcelain with lots of water afterwards.
Install Beautiful Porcelain Tile Today
Cosmos SurfacesTM highly recommends porcelain tile in bathrooms and kitchens. That's why we launched our new large format porcelain collection, OPULITH. Including styles that are great for countertops and bathroom walls, such as the striking Roman Grey, OPULITH from Cosmos SurfacesTM gives you plenty of options when it comes to designing your dream space.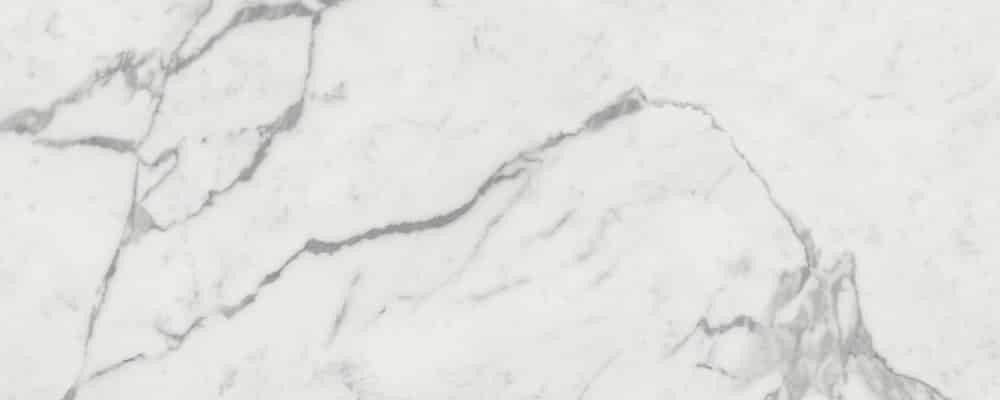 At Cosmos, our goal is to provide our customers with superior quality products at competitive prices and unparalleled service. Quality and Service are given the highest regard in every decision we make. Our founding principles combined with our highly trained and capable team members have helped us become one of the leading distributors in the industry. Contact us today to speak with a member of our team.
Color of the Month: Sunlight
This month's featured trending color is Pantone 13-0822, Sunlight! The Pantone Color Trend Report says, "Soft Sunlight invites happiness, pleasant cheer and a smiling presence."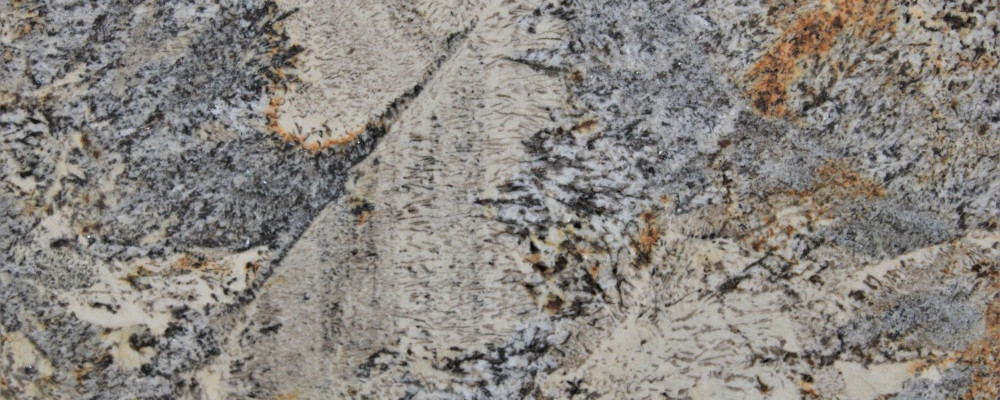 Ora Caravelas is a complex yellow and blue granite with a stunningly textured pattern. This exotic Brazilian granite is polished to a high shine and makes an eye-catching choice for any indoor or outdoor application.
Please follow and like us: