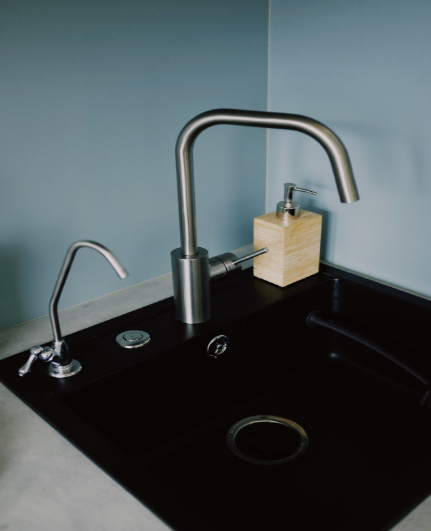 Made from granite stone dust mixed with acrylic resins, granite composite sinks are highly durable, stylish and affordable. But just like any type of sink, composite granite requires regular TLC to keep it clean and gorgeous. In this week's blog, Cosmos SurfacesTM offers a few helpful pointers for how to clean a composite sink.
How to Clean a Composite Sink Like a Pro
Everyday Cleaning – To sanitize and prevent stains, we recommend gently scrubbing your composite sink with a soft nylon brush and soapy water on a daily basis. Once you've done so, be sure to rinse the sink thoroughly with regular water and then towel dry to avoid spots on the finish.
Deep Cleaning – If you start to notice stains or a cloudy finish, it's time to mix up a gentle solution of equal parts white vinegar and water, or create a paste using baking soda and a few drops of water. Apply the homemade cleaning agent of your choice to your composite sink, focusing on any areas that are stained or dull looking. Then, simply rinse and wipe dry for a revitalized sink!
Lifting Stubborn Stains – If stains linger after using the above method, try using a stronger solution of equal parts bleach and water. Once again, rinse and dry the sink thoroughly after cleaning. This should take care of even the toughest stains.
While composite sinks are quite resistant to stains and scratches, it's important to note that they can be damaged by harsh chemicals and abrasive scrubbing devices. Stick to these guidelines for how to clean a composite sink, and you will easily preserve the beauty of your sink while extending its lifespan.
Find the Sink of Your Dreams at Cosmos SurfacesTM
Composite sinks are an attractive and easy-to-maintain option for any kitchen or bathroom. The Vortex 50/50 Double Bowl Composite Sink might be the one for you if you're a fan of spacious, stain-resistant sinks with a sleek black finish. Vortex sinks are quite possibly the toughest sinks on the market, with 3/8th" thick walls and increased center support.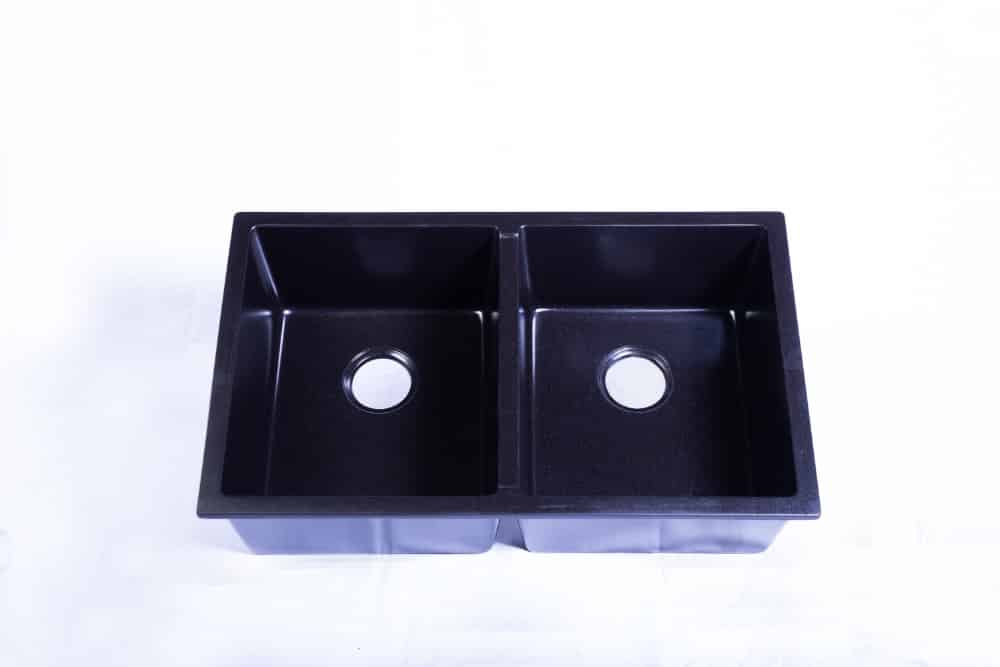 Or, you might prefer one of the several types of stainless steel sinks we offer. For example, the stunning Windsor L is a classic,  brushed stainless steel sink that will work in any style of kitchen.
No matter what type of sink you're shopping for, you can find a wide variety of high-quality, beautiful products at Cosmos SurfacesTM.
To browse our full selection of sinks and locate the ideal product for your project, click over to the product section of our website. We are committed to delivering the very best customer service and expert advice, whether you're buying for a residential or commercial project. Please feel free to reach out to us if you'd like personalized assistance from a member of our team!
Color of the Month: Sunlight
This month's featured trending color is Pantone 13-0822, Sunlight! The Pantone Color Trend Report says, "Soft Sunlight invites happiness, pleasant cheer and a smiling presence."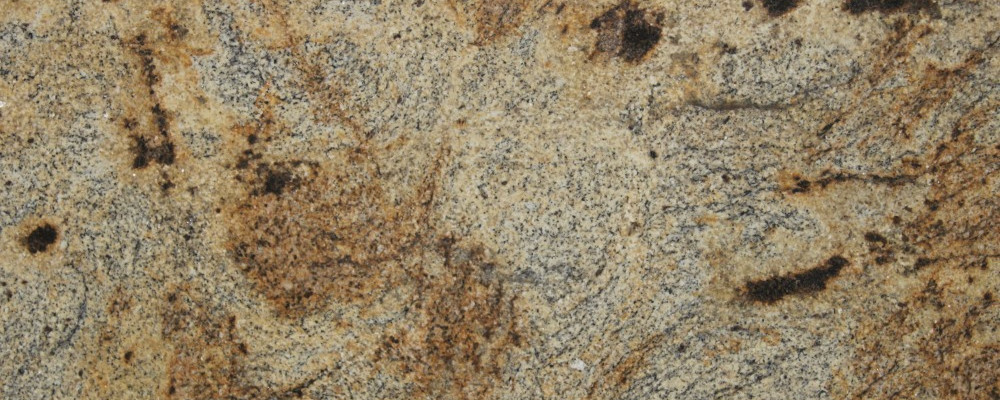 With a trademark pattern reminiscent of a jaguar's magnificent spotted coat, Jaguar is a fierce granite from Brazil. Moderately varied, its coloring darts from copper to beige to brown, with black dots in between. Sleek and mesmerizing as the big cat after which it is named, Jaguar is an enthralling choice for countertops, vanity tops, table tops, bar tops and more.
Please follow and like us: