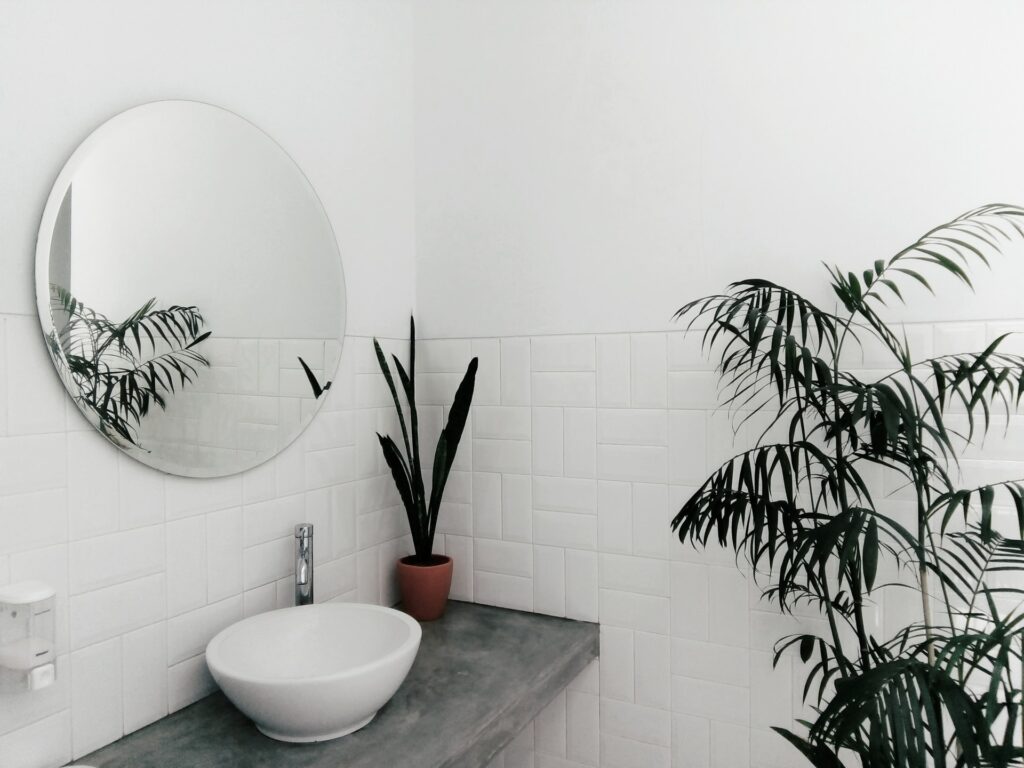 Gorgeous, functional interior design can elevate any space, but it requires a multi-faceted approach. In this post, we look at popular tile pattern ideas and how they can help you achieve the look you want.
With each element in a room building towards a desired aesthetic, it's important to consider which materials to use, and how to use them. When it comes to tile backsplash or bathroom and accent walls, the type of tile, its colors and textures and even the grout used can all contribute to bringing a certain look and feel into your home. That said, another crucial step in the decision-making process lies in the tile pattern. That is to say, what kind of layout will help you achieve your design goals and bring out the best qualities in the tile you've put thought and care into selecting?
Let's look at some popular tile patterns and the visual effects they create:
Classic Brick Layout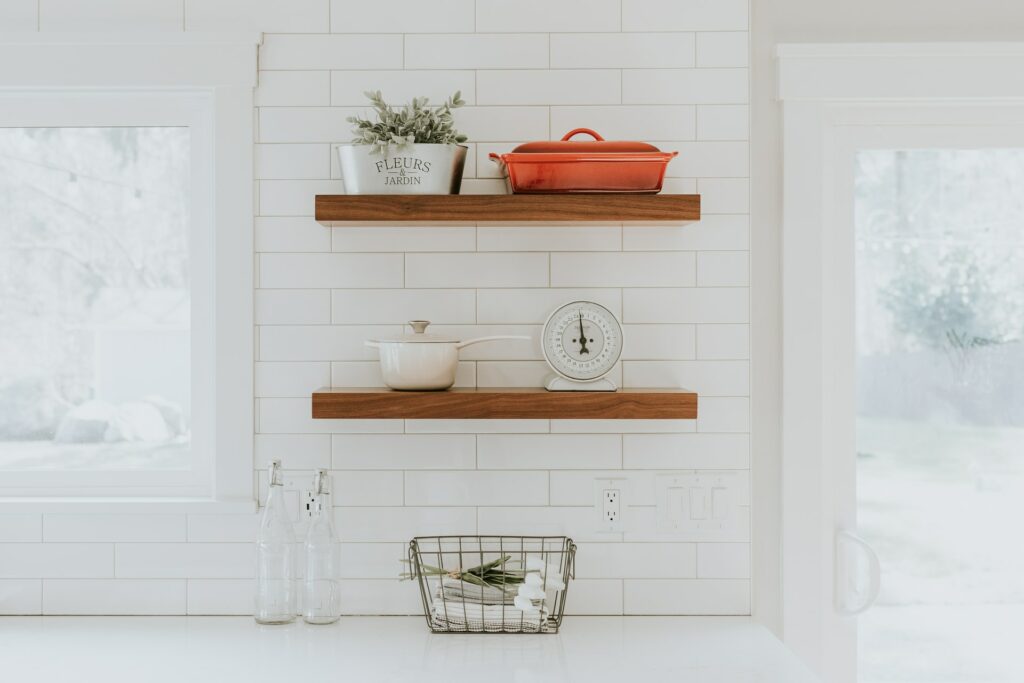 In this pattern, tiles are placed in horizontal rows, and each row is offset by half a tile-width. The resulting long, horizontal lines can have the effect of visually widening a room. This is a timeless layout that never goes out of style and works with any kind of rectangular tile! A brick layout works well in spaces where one simple kind of tile is used, while pairing the tile with a contrasting color grout can help accentuate both the horizontal lines and consistent geometric pattern throughout.
Vertical Brick
This pattern is the same as the classic brick pattern mentioned above, just rotated vertically. With this layout, the vertical lines lead the eye upward, creating a sense of height. A vertical brick pattern adds a contemporary twist to the classic motif and works well in smaller bathrooms, for example, where one might want to visually lift the ceiling height and create a sense of space.
Mosaic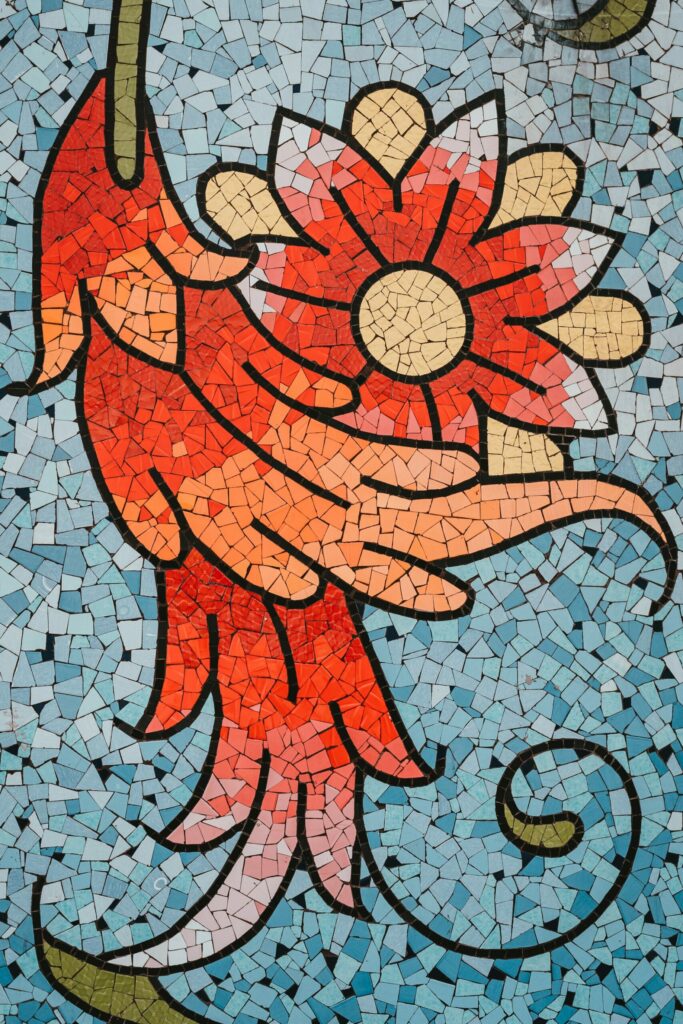 When it comes to interior design, "mosaic" tiles are any small tiles, for example, 1-inch by 1-inch tiles, that repeat in a shape or set of shapes. Countless patterns are available, and mosaic tiles can be used to create complex patterns, or simply add a sense of texture and detail to an area.
The busy nature of mosaic tiles, along with the need to use more grout, makes it a popular choice for accent areas, as opposed to entire walls. The additional grout makes it a less slippery surface when used as a shower floor, while the detail and multi-tonal effects mosaic tiles create also make them a great option to use as backsplash, or to line a niche. Mosaic tiles can be used effectively to balance out larger tiles, creating texture and detail to contrast and compliment simpler, larger tiles.
Stacked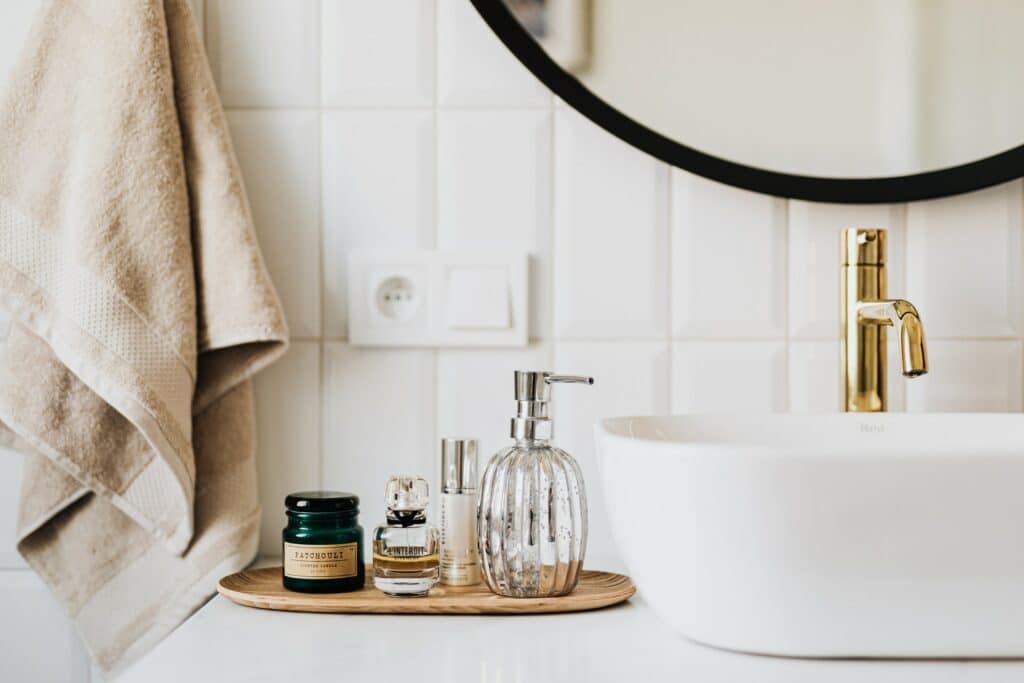 In a stacked pattern, tiles are aligned in a simple, repeating grid. This layout creates a modern look and feel, and its simplistic nature has a calm, soothing effect. Stacked patterns work well in modern spaces where clean shapes and straight lines reign supreme, while also creating an effective counterpoint to organic forms, such as natural wood. Using bright or contrasting grout can help emphasize the simple, geometric pattern.
Large Brick
Similar to the classic brick pattern, a large brick pattern makes use of oversize tiles. In this case, the pattern helps create a more seamless effect of continuous tiles by minimizing the amount of visible grout lines. Using rich stone tiles and color-matching grout can truly create the appearance of a large, unbroken area of the tile.
Solid Slabs
Rather than using smaller tiles laid out in a pattern, it's possible to use a single, large slab of material for, as an example, a contemporary kitchen backsplash. Large slabs can even be cut to create matching backsplash and kitchen counters in smaller kitchens. Solid slabs help create an open, spacious look and can be used effectively to create seamless walls.
Herringbone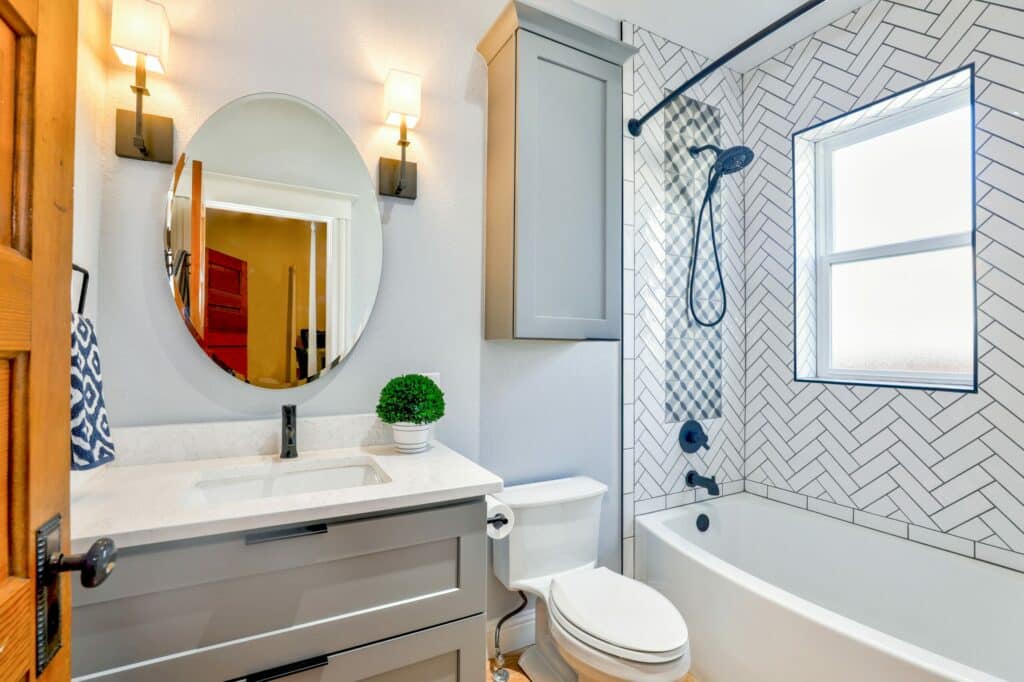 A herringbone pattern creates a zig-zag formation by laying tiles at right angles to each other. This layout works beautifully on accent walls, bringing a sense of dynamic visual energy into a space. The complexity of the grout lines created by this pattern plays well against simple tiles, such as white tiles. A herringbone pattern can also be integrated into a section of a larger wall or backsplash, creating a focal point within a simpler surrounding brick pattern, for example. It's important to note this pattern does require the cutting of tiles as it approaches borders, which can create some amount of tile waste.
Accent Borders

A strip of accent tiles along a border or set to interrupt a simple pattern along a certain point of a wall can help create visual interest. Additionally, if you are tiling a full wall or section of a wall, you might find that the tiles don't perfectly fit the height of the space. Rather than cutting the border row of tiles to fit, the difference can be made up by using smaller tiles as an accent border, or as a stripe that interrupts the pattern, allowing larger tiles to fit perfectly into the space.
Conclusion
We've covered some of the most popular tile patterns you can use to great effect, but this is by no means an exhaustive list! If you have questions about tiling or other surface materials, get in touch with Cosmos! We offer a wide selection of products, and our blog provides information on materials, cleaning and maintenance and design tips!
Color of the Month: Lark
This month's featured trending color is Pantone 16-1324, Lark! The Pantone Color Trend Report says, "Authentic and low-key, Lark is an understated and versatile khaki."
Exuding strength, mystery, and daring, Titanium is a striking type of granite fit for the bold. Originating in Brazil, and also known as Cosmic Black, the black backdrop with swirls and waves of silver and gold make titanium an alluring and captivating material for any kitchen countertop, fireplace tiling, and bathroom flooring.
Please follow and like us: