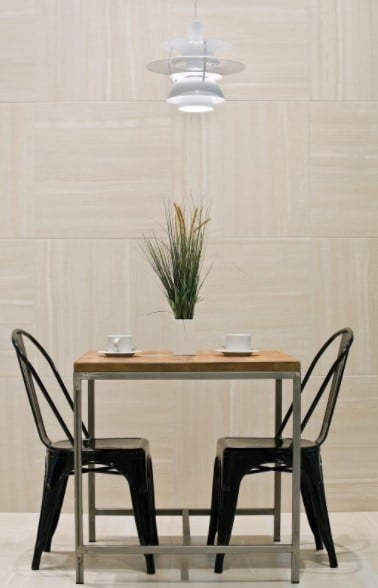 Incorporating a naturally occurring stone such as granite, marble or onyx into your home design is a nod to our planet's sublime beauty. While all kinds of natural stone are awe-inspiringly beautiful, each has its own distinct properties and intricacies. Depending on the look and mood you are aspiring to create – as well as the particular application – a certain kind of natural stone may stand out as being the most ideal for your project. Once you choose a stone, there are different types of stone finishes available for your consideration. Let's explore the options and discuss how the finish you select will help define your natural stone design.
The Different Types of Stone Finishes
First things first, we'd like to introduce the types of stone finishes you can choose from when making a design statement with natural stone:
Sandblasted – As the name implies, sandblasting involves the application of a high-pressure stream of water mixed with sand. Reminiscent of a sand dune, a sandblasted stone surface appears rough yet clean thanks to the uniform texture. As a result of this treatment, the natural color and pattern of the stone are ever-so-subtly softened.
Flamed – Also known as a thermal finish, flamed stone has a semi-rough texture. A high-temperature torch is used to create this non-slip, coarsely textured finish.
Tumbled – A tumbled finish leaves the edges of stone artfully rough and chipped, creating a weathered, aged look. This can hide signs of wear and tear in outdoor and high traffic areas.
Brushed/Leathered – A brushed, leathered, or "antiqued" finish is achieved by etching the stone's surface using tools such as a wire brush. While the surface appears well-worn and weathered, it is pleasantly smooth to the touch – especially when combined with a flamed or sandblasted finish.
Natural Cleft – For certain stone applications such as cladding and paving, a natural cleft finish may be appropriate. No additional materials are applied for this finish, meaning the stone retains its uneven surface and the natural ridge which occurs when it is extracted from the earth.
Polished – To polish natural stone, the surface is mechanically rubbed with diamond pads until a shiny layer is revealed. This finish puts the stone's natural veining and color on full display.
Honed – A honed finish is matte and non-reflective, lending the stone a clean and modern look. The process behind it involves the use of abrasives to grind and sand the stone's surface down to an even, non-glossy finish.
Bush Hammered – A bush hammer is a masonry tool which looks similar to a meat tenderizer. When used on natural stone, this device creates a rough, rustic looking texture with plentiful ridges and pockets.
Selecting the Right Stone Finish for Your Application
As you can imagine, the natural stone finish you choose will have a significant impact on how the final product turns out. But keep in mind: When comparing the various options, it's important to think about more than just appearance. Functionality should also be taken into account to ensure the finish you opt for is truly a good fit for your desired application.
For instance, a polished finish is probably not the best choice for flooring, as it may create a slipping hazard. In this case, it would be more appropriate to choose a non-slip option, such as a brushed or honed finish. These finishes preserve the vibrant appearance of the stone while also offering protection against slips.
Want more information on the many types of stone finishes and which ones are best for certain uses? Stay tuned for our next blog post, which will go into depth on how to choose the perfect stone finish for your project!
Explore Stone Finishes with the Specialists at Cosmos SurfacesTM
Thanks to modern technology and engineering, there are numerous types of stone finishes available to give your surfacing project a custom look and feel. At Cosmos SurfacesTM, we have years of experience helping homeowners choose the right material and finish for their design project.
Browse our selection of dazzling natural stone, which includes quartzite, granite, marble, onyx, soap stone and schist. If you'd like to learn more about a certain material or discuss which finish is best for your application and design goals, our experts will be happy to help. Reach out to us anytime!
Color of the Month: Classic Blue
This month's featured trending color is Pantone 19-4052, Classic Blue! The Pantone Color Trend Report says, "A boundless blue hue, Classic Blue is evocative of the vast and infinite evening sky opening us up to a world of possibilities."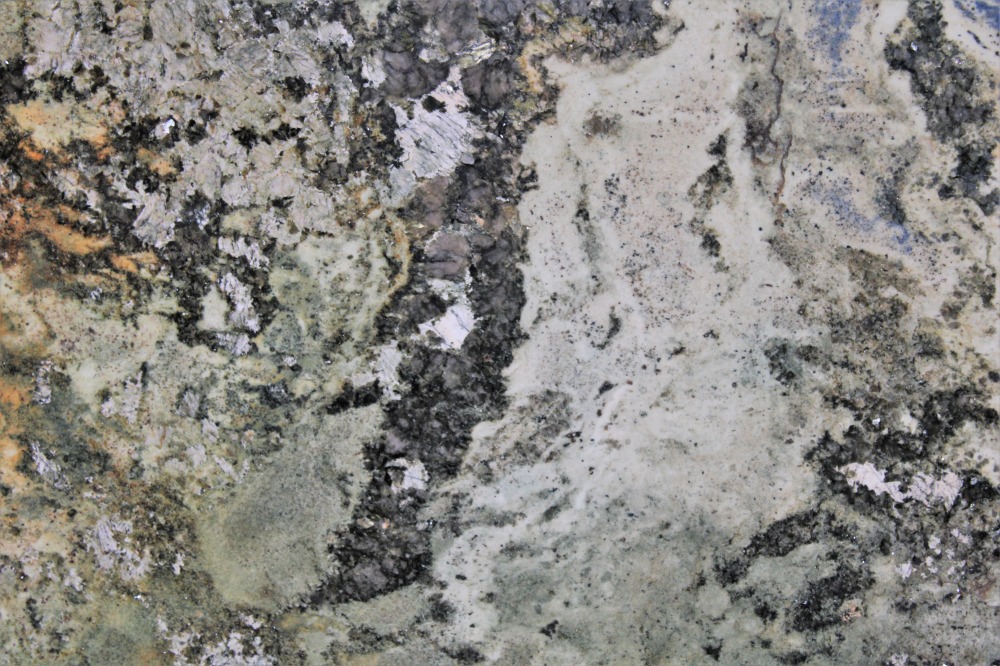 Quarried in Brazil, Bacural is a transfixing granite featuring marbled gray patches and golden honey veins liquefying across a bed of speckled eggshell, moss green and gunmetal gray. This audacious stone is an ideal pick for tub surrounds and fireplaces, as well as countertops and backsplashes.
Please follow and like us: