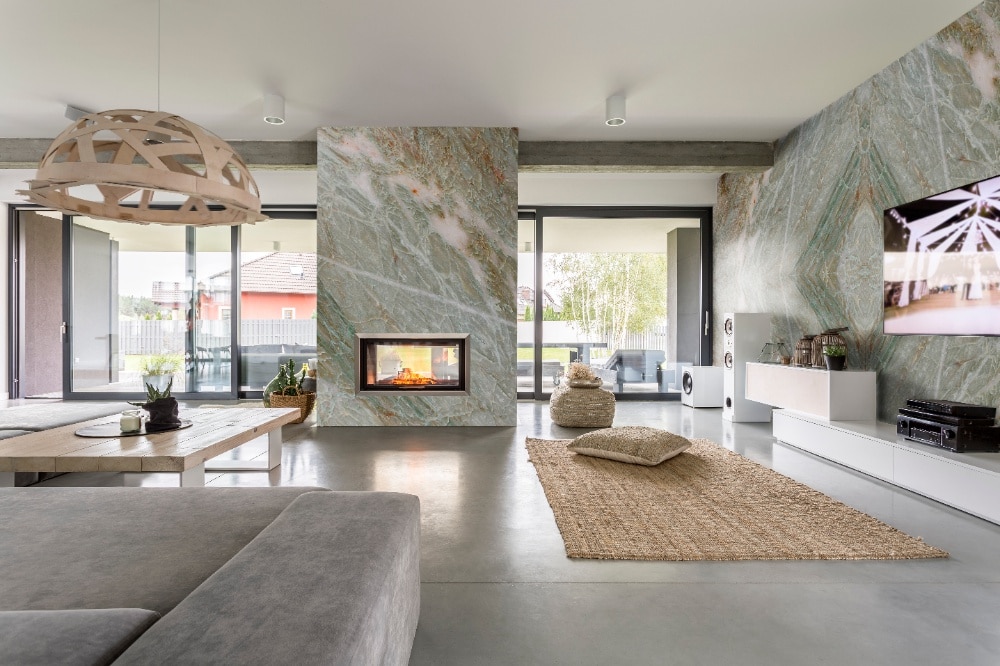 Of the many different ways natural stone is used, perhaps the most magnificent and eye-catching effect is accomplished through a process known as bookmatching. This technique can be used to highlight any stone with strong veining and a plentiful amount of movement, and it works particularly well with marble. You may be wondering: What is bookmatched marble, and what is the appeal of adorning a surface with bookmatched natural stone? Cosmos SurfacesTM is here to give you an in-depth look at the art of bookmatching and why it has become a major design trend.
What Is Bookmatching & How Is It Done?
The process of bookmatching is designed to create a mirror effect with consecutive slabs of natural stone. As the name suggests, bookmatching is done by placing successive pieces of stone next to one another so that they resemble an open book.
In order to produce the desired mirror image effect with marble or another natural stone, large blocks of stone are sliced into slabs and polished on the two sides that were previously facing each other. This method creates stone slabs which are virtual copies of each other, resulting in an astonishing kaleidoscopic pattern when they are arranged side by side.
What Is Bookmatched Marble?
Now that we've introduced bookmatching, let's move on to the next question: What is bookmatched marble, and why is it so popular? As mentioned above, marble is a type of natural stone that is incredibly capable of creating an effective and inspiring bookmatched design. This is because most varieties of marble feature very prominent veining and flowing linear movement in their pattern. Plus, the hues in marble tend to be on the more subdued end of the spectrum, meaning the pattern won't become overwhelming if mirrored.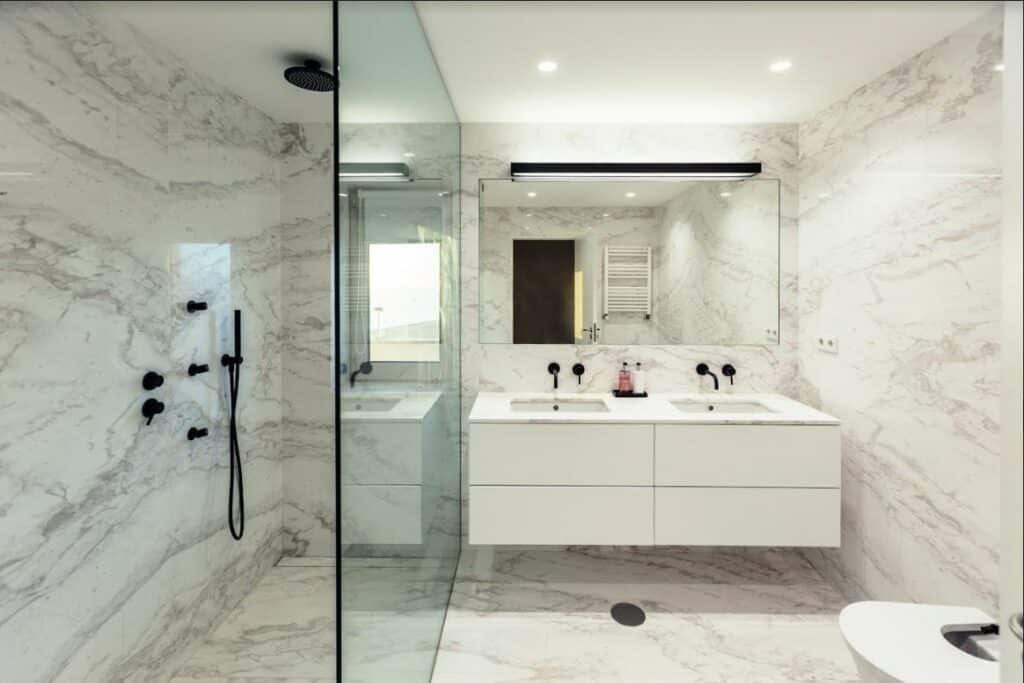 Aside from marble, certain varieties of granite, quartzite and other natural stone can also be bookmatched to create uniquely stunning works of abstract art. Ultimately, the pattern and coloring of a stone will be the main determining factors in whether it is a logical choice for bookmatching. Beyond this, it comes down to your personal design style and what level of flair you're looking to achieve in your space.
Where Might Bookmatched Stone Be Used?
Regardless of which variety is chosen, the goal of adding bookmatched natural stone to a space is to create a dramatic effect. Thus, many homeowners prefer to use it for larger areas so that the pattern has a prime opportunity to shine. Applications for which bookmatched stone may be a good fit include:
Shower walls
Accent walls
Large kitchen islands
Bar tops or tables
Fireplaces
Water features
If you are seeking to use bookmatched natural stone or porcelain for a certain application, it is important to consider the properties of the various kinds of natural stone to figure out which will work best for your purposes. When planning a bookmatched stone design for a high-traffic application such as a kitchen island, for instance, you might favor quartzite over marble, as the former tends to be more hardwearing.
Work with Cosmos SurfacesTM to Forge a Natural Stone Masterpiece
Perhaps you are interested in exploring the endless design possibilities afforded by bookmatched natural stone, or maybe you are looking for a less ornate option for your project. Either way, it is vital to work with a reputable surfacing material supplier to ensure a seamless finished product.
The design professionals at Cosmos SurfacesTM have the experience and know-how needed to help you find the optimal material for your application – whether you're renovating a kitchen, modernizing a bathroom or working on some other project. Whatever the application, we are committed to providing the highest quality surfacing materials, plus helpful resources and unmatched customer service. Browse our extensive selection of natural stone for inspiration and brainstorming purposes, and don't hesitate to reach out if you have any questions!
Color of the Month: Classic Blue
This month's featured trending color is Pantone 19-4052, Classic Blue! The Pantone Color Trend Report says, "A boundless blue hue, Classic Blue is evocative of the vast and infinite evening sky opening us up to a world of possibilities."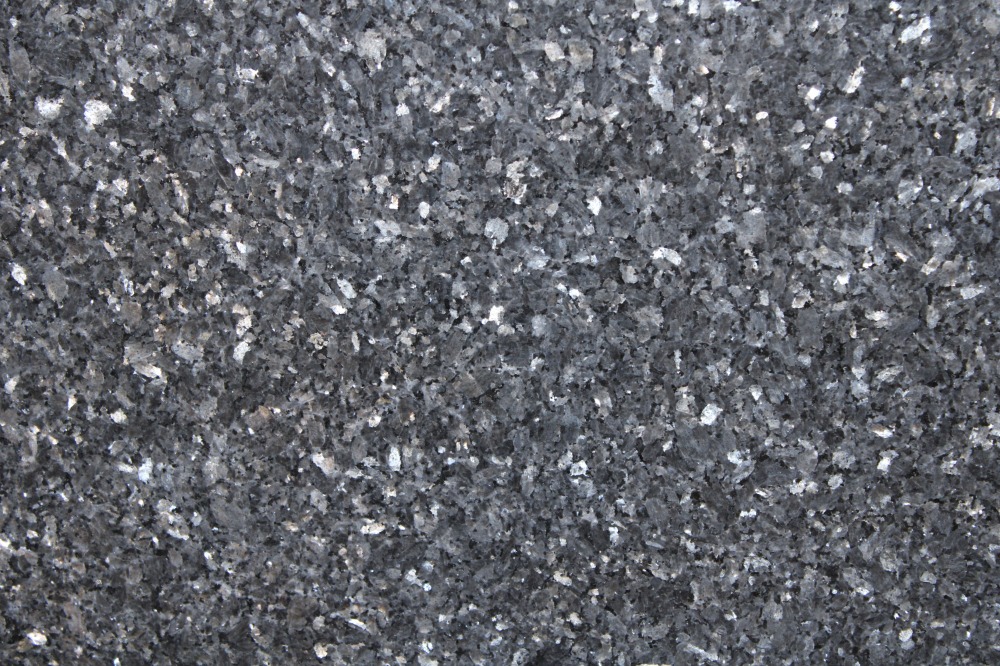 Venturesomely dotted and speckled by Mother Nature's paintbrush, Blue Pearl GT is a Norwegian granite with a reputation for unparalleled elegance. Dubbed Blue Pearl for its characteristic spots of white that pop against the rich blues and blacks that span the granite, this natural stone is a terrific pick for a fashionable, long lasting countertop.
Please follow and like us: