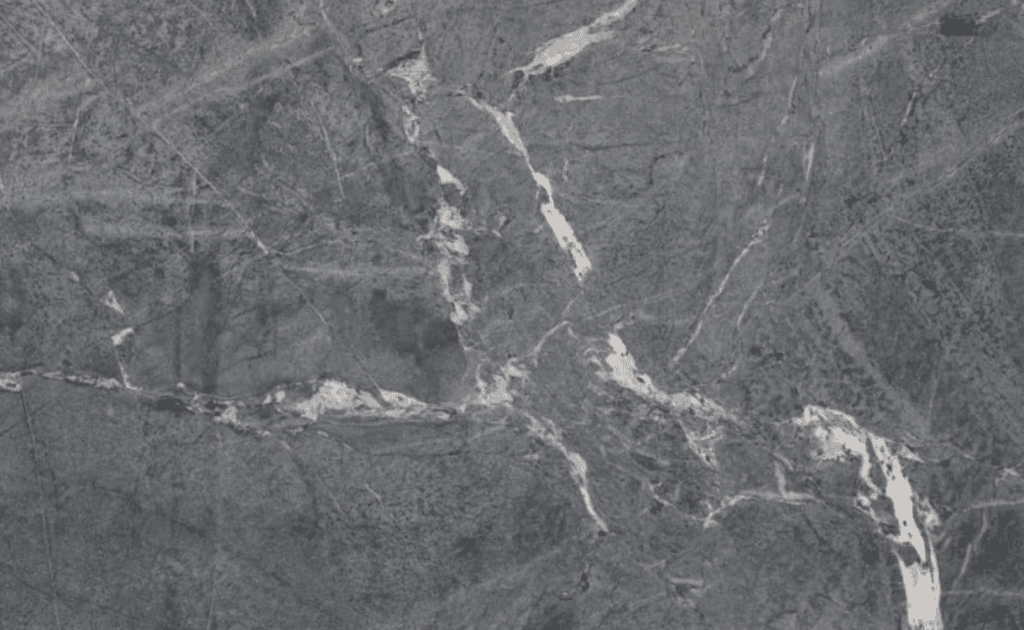 In homes across the United States and around the world, soapstone kitchen countertops aren't quite as popular as other natural stone competitors like granite and marble. But, this certainly doesn't mean you should leave it off your list of possible countertop options! In fact, soapstone has a lot to offer in terms of both aesthetics and practicality. 
For example, soapstone is one of the only natural stones that doesn't require sealing, neither at the time it gets installed nor ever. Plus, it comes in a range of tranquil colors well suited to a kitchen inspired by the organic world. Today, we'll answer some FAQs that will make the case for the underrated surface that is soapstone, along with noting some things to be aware of if considering this material for a countertop.
All About Soapstone Kitchen Countertops
A fantastic choice to complement a rustic, homey interior – or to tone down a more enlivened entertaining space – soapstone kitchen countertops can lend several unique characteristics, including a soft, inviting glow. Let's break them down in more detail.
Why is it called that, and what is it made of? – Texturally reminiscent of a dry bar of soap, soapstone features talc – a rather soft mineral – in its composition. The ratio of talc to other minerals (magnesite, chlorite, amphibole, etc.) in a specific slab will determine exactly how hard a piece of soapstone is. But, generally speaking, most soapstone is on the softer end of the natural stone spectrum, similar to marble.
Why doesn't soapstone need to be sealed? – As we mentioned above, one of soapstone's standout qualities is that it doesn't require application of a sealant, making for especially low-maintenance countertops. The science behind this is that even though it's soft, soapstone is very dense and naturally non-porous, meaning it doesn't take on moisture like many natural stone varieties. On the contrary, the talc component in soapstone makes it water and stain repellent.
What maintenance is necessary for soapstone? – While you can safely skip sealing, there are some steps you should incorporate into your cleaning routine to preserve soapstone's vibrancy and integrity. First, for everyday care, stick with a mild dishwashing liquid, water and a soft sponge or cloth to minimize the risk of chipping or otherwise damaging your soapstone kitchen countertops. Secondly, you'll want to apply a coat of mineral oil on a somewhat regular basis, especially if you begin to notice dullness or discoloration. (This product can also help to accelerate the darkening process, if this is the look you desire.)
What are some other perks of soapstone kitchen countertops? – Two additional factors that make soapstone particularly well suited for kitchen surfaces include its high levels of acid and heat resistance. With soapstone, you won't have to worry about spilling acidic liquids like vinegar, wine or fruit juice on your countertops, as this stone is chemically non-reactive (once again thanks to the talc!). Plus, soapstone can take some serious heat, so it can easily thrive next to a stove (or even near a pizza oven) without being damaged. Not to mention, bacteria won't breed on this stone, so it's very hygienic!
As with any surface, soapstone does come with its fair share of possible downfalls. For instance, some homeowners find that it's a bit too delicate to use for the countertops in their highly trafficked kitchen, since it can take on chips, nicks or gauges with heavy extended use. If you prefer a harder wearing countertop material like granite, you still might consider putting soapstone elsewhere in your home, such as on your fireplace, in your bathroom or even on the floor.
Source Soapstone Kitchen Countertops & Beyond from Cosmos
As we've explained above, soapstone makes a lovely and relatively low-maintenance addition to a cozy kitchen and home. Taking cues from its place of origin, it's available in a range of neutral earth tones as well as more eye-catching shades of blue and green. From Grey to Jade, there are several colors of soapstone available in the stunning selection at Cosmos SurfacesTM.
With a reputation for exceptional quality and customer service that spans generations, Cosmos is proud to provide soapstone and a full range of other natural stone surfaces. To begin narrowing down your search alongside our friendly professionals, reach out to us today!
Color of the Month: Ancient Copper
Ancient copper is a muted apricot orange with undertones of cinnamon. It generates a feeling of warmth and celebration, especially in gathering places such as kitchens and dining rooms.
Like molten magma swirling and pooling deep within the Earth's crust, Magma Gold granite is fierce and fervent. In its larger-than-life pattern, deep gray veins stretch in all directions, surrounding and blending into areas of rust, cream and gold. Specks of white on the gray add even more visual interest, putting the finishing touches on this excellent option for counter and vanity tops.
Agate Earth is a type of agate made from a custom blend of hand-picked, semi-precious stones. With tones of brown, red, and black, agate earth is both warm and familiar, a tie back to home and the earth. Strong and durable, agate earth can be installed both inside and out, as countertops, fireplaces, and more.
Please follow and like us: