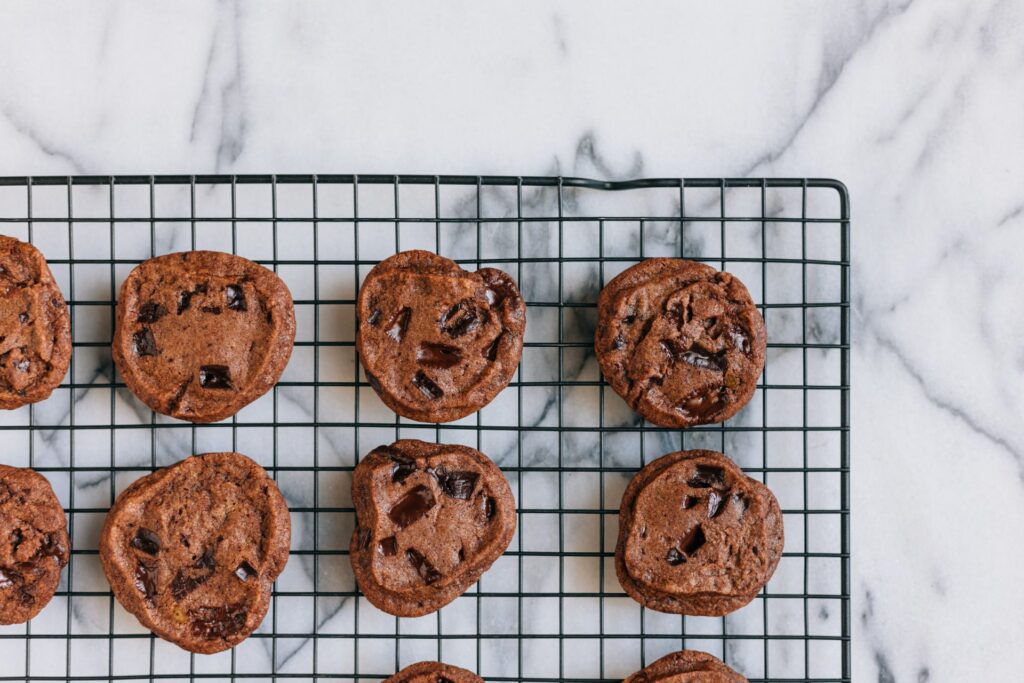 Renovating a kitchen or bathroom can feel like a huge undertaking, between designing your ideal space, coordinating with multiple contractors, and staying within your budget. Choosing surfacing materials is an essential step in the process that will have a big impact on the final look of the room. Many people aren't sure how to choose between different types of countertop materials. Read on for a pro assessment of the different materials available to consider in your renovation.
Types of Countertop Materials: Pros and Cons
From various natural stones to ceramic tiles, there are many options when it comes to types of countertop materials. Here is a rundown of the options, and their pros and cons for use in kitchen and bathroom countertops:
Ceramic and Porcelain Tile
The Pros: Tile is DIY-friendly and visually versatile, with a wide range of colors, sizes, and shapes available. Tiles can add visual interest with textures and patterns, and grout color can also be used to add emphasis to colors and designs. Large format tiles can be used to create a more seamless look. Ceramic is sustainable and easy to maintain. Lastly, it tends to be an affordable option when compared to natural stone.
The Cons: Ceramic tiles means dealing with grout, which can pick up stains and contaminants over time. It's important to keep up with sealing grout. In addition, while ceramic tile is quite durable, it can chip if something hard or heavy is dropped on it.
Marble
The Pros: Marble is great at resisting heat and cracking, which makes it ideal for kitchen countertops. It also has outstanding temperature retention qualities. It is naturally cool and soft to the touch, which is perfect for creating a bathroom or kitchen sanctuary.
The Cons: Marble's softness is beneficial in many ways, but also makes it more vulnerable to etching and staining. Professional sealing on a regular basis is a must, which means maintenance can be more time-consuming than with other materials. It is also crucial to avoid acidic cleaners.
Quartz
The Pros: Engineered quartz is dense, scratch resistant and non-porous. Unlike with marble, there's no need for sealing. Quartz can tolerate acidic cleaning materials and liquids like wine and citrus juice as long as they are rinsed promptly. Quartz certainly has an edge over natural stone when it comes to ease of maintenance.
The Cons: Quartz is less heat-resistant than stones like marble, so it's necessary to use trivets and avoid setting down hot materials. It can also be vulnerable to warping with prolonged exposure to direct sunlight – something to think about when considering where countertops will be placed in the room.
Granite
The Pros: Granite is extremely durable and can stand up to heat and high traffic. Its extreme hardness makes it easy to prevent scratches and cracks. Like other natural stones, granite comes in a stunning array of natural colors and patterns.
The Cons: Many types of granite require regular sealing, and granite does require daily and weekly cleaning to maintain a pristine appearance, optimal performance and longevity. It can also feel a bit too hard for some homeowners.
Soapstone
The Pros: Soapstone is highly heat resistant and can retain heat, which can be very pleasant in a bathroom. It is resistant to acids due to the talc in its makeup, so it's also a good choice for kitchens where acidic substances may be spilled. Lastly, it is extremely dense and repels water, so it won't harbor bacteria and doesn't need to be sealed.
The Cons: Soapstone is a softer natural stone, so it can be vulnerable to chipping and gouges from everyday use. It also looks best when oiled with a thin layer of mineral oil, so it isn't totally maintenance free.
Onyx
The Pros: Onyx is quite rare as a countertop material compared to other natural stones, so it can lend one-of-a-kind beauty to a design. It can last upwards of 100 years with proper maintenance.
Onyx is more brittle and fragile than other natural stones, and can be scratched and scraped more easily. This means it isn't likely to hold up well as a high-traffic countertop material.
Quartzite
The Pros: Quartzite is a natural stone that is twice as hard as glass and harder than the blade of a knife. It's also heat resistant, making it perfect for high-traffic countertop areas. A mild detergent and soft cloth will do the trick when it comes to cleaning this durable material.
The Cons: Quartzite is not indestructible, and regular sealing is needed. Spills should be cleaned up as soon as possible, and trivets should be used under hot objects like pots and pans.
Work with Cosmos!
If you have any questions about selecting countertop materials for your bathroom remodel, reach out to Cosmos today! We bring decades of expertise to the table, and our pro team is always happy to help.
Color of the Month: Dresden
Dresden is a soothing, muted orchid blue with violet undertones. It is a stunning option to pair with floral artwork, and works well in any room.
Reminiscent of clouds on a summer day, Blue Sky is a soothing blue marble from Brazil. Veins of gray and white are dispersed against a backdrop of varying blues, which brings soothing and comforting sophistication to any it is used in.
A beautiful silvery blue curtain makes up the background of the Brazilian marble known as Australis. The feature that sets Australis apart from other marbles is the deep sapphire streaks that glitter throughout. Australis makes for beautiful countertops and backsplashes, as well as bathroom floors, vanities, and walls.
Please follow and like us: