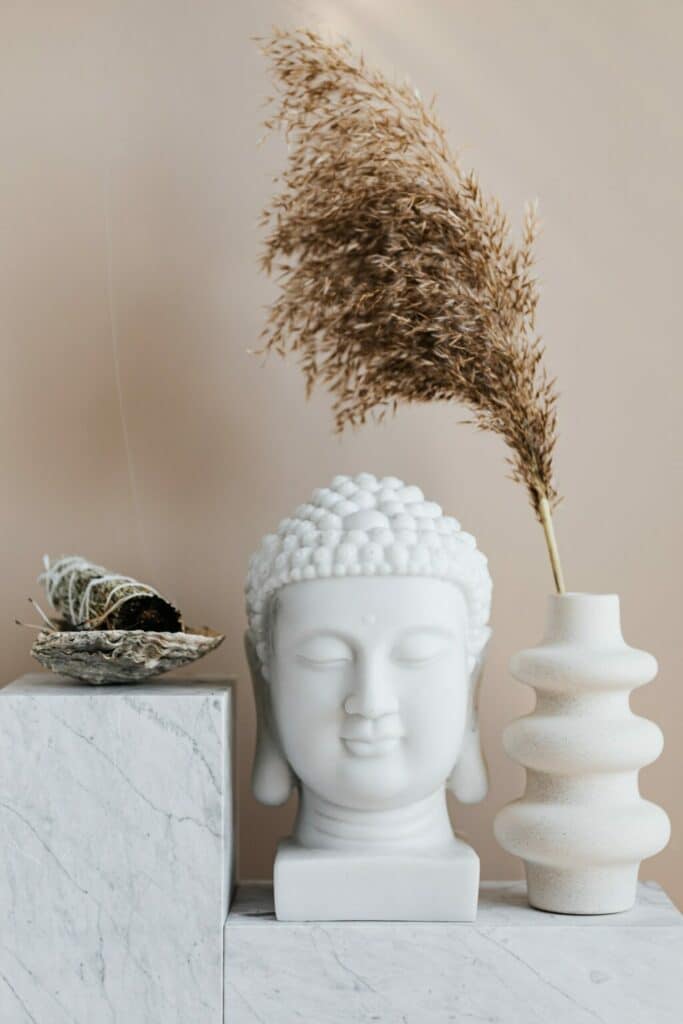 With many of us spending more time at home than ever before, it's no surprise homeowners have been focused on turning their living spaces into sanctuaries. Safety, comfort and mental wellness are all driving forces behind 2021 color trends. In this post, the experts at Cosmos SurfacesTM discuss the colors, materials and design principles leading us into the new year.
Nature Keeps us Grounded
A stressful year (to say the least), 2020 saw an uptick in the desire to bring the outdoors inside. Plants, wood and natural stone all contribute to the sense of calm and inner peace that attracts us to nature in the first place. Additionally, the strategic use of color can not only elevate the interior design of a space, it can have a tremendous effect on our moods.
Earth tones and neutral colors reign supreme in 2021 color palettes:
Classic white and grey hues help create a clean, simple and peaceful look that offers endless versatility when it comes to pairing with furniture, décor and paint colors.
Warm tones like browns, reds and golden hues help create an inviting sense of safety and comfort.
Drawn directly from nature, blue and green hues offer peace, serenity and a sense of connection to the natural world.
Marvelous Materials
The pandemic won't last forever, but it will have a lasting impact on the way we work moving forward. As many companies consider either making a permanent shift to remote work or adopting hybrid models in the future, those commuting to their kitchen counters require both versatility and durability in their surface materials.
Here at Cosmos, we've seen an increased focus on the quality of natural stone from buyers, rather than price. The shift makes sense, as more time at home leads to greater wear and tear on high-traffic areas like kitchen counters.
Granite—a natural stone lauded for its durability—has propelled itself into the recent spotlight, competing with bestsellers like quartz. Granite in white and grey hues combines the serenity, versatility and durability so many homeowners are seeking as they navigate the "new normal." Blue and green granites, such as Azul Bahia and Cosmos Green, have also received a fair share of attention, proving effective in evoking themes of nature and a sense of connection to the Earth.
White quartz, however, remains the undefeated bestseller. Quartz—a man made material which is different from quartzite—is favored for its ability to mimic the look of natural stones like marble, as well as its ease of maintenance. Quartz products like Alaska Bianca, Calacatta Santa and Calacatta Vintage all resemble Calacatta marble in appearance and make for popular choices when it comes to both new constructions and renovations.
Designing with 2021 Color Trends
Trends, by their very nature, are subject to change. It may seem tricky to utilize color trends when it comes to permanent fixtures in the home but fear not! The following design tips can help update your space while keeping things flexible enough to change with the times:
Using neutral hues like white and grey (or warmer neutral earth tones like brown) in permanent fixtures like kitchen countertops keeps your color options open with furniture, décor and wall paint colors.
Selecting a mostly neutral stone with color accents present in its veining or pattern can help tie a room together. Accent colors can remain subtle, or they can be pulled out by matching surrounding design elements to the colors present in the stone.
Ensure stone fixtures blend in well with the overall look and feel of the home first, then find ways to incorporate color trends with surrounding décor.
Use colored stone strategically, such as a dramatic accent wall or a focal feature in a room, such as fireplace surrounds.
To recap, the color trends taking the spotlight in 2021 are all about creating a sense of serenity, inner peace and connection to the natural world. We hope you've found this article on 2021 color trends helpful as we all strive to turn our living spaces into much-needed sanctuaries in the new year.
Work with Cosmos!
Cosmos SurfacesTM is a 2nd generation, family-owned business dedicated to providing you with knowledge, meaningful customer service and high-quality surface materials. We offer a wide range of products and resources to assist our customers in their surface material needs. Contact us today to get started!
Color of the Month: Lava Blue
This month's featured trending color is Lava Blue! Neutral, dark blue with violet undertones calls to mind the power and beauty of the Earth's natural forces. Pair with white or off-white to create a stunning accent wall, or design your foyer or dining room with this rich, welcoming blue in mind.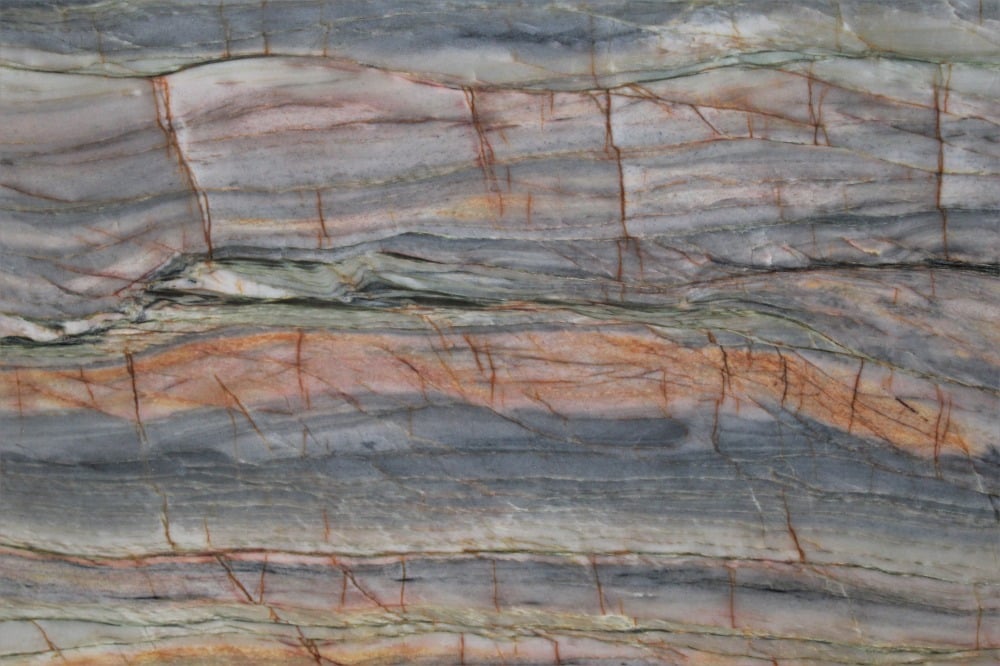 Oxford Blue is the Northern Lights come to life, your favorite pair of faded blue jeans personified, a sunset on the ocean. Layers of blue, white, and pink meet in this Brazilian quartzite. Creating an atmosphere of liveliness and nostalgia, Oxford Blue looks great in busy aquatic environments, such as a poolside counter or a waterfall. Quartzite is resistant to scratching, staining, and fading, and the beauty is unmatched.
Please follow and like us: