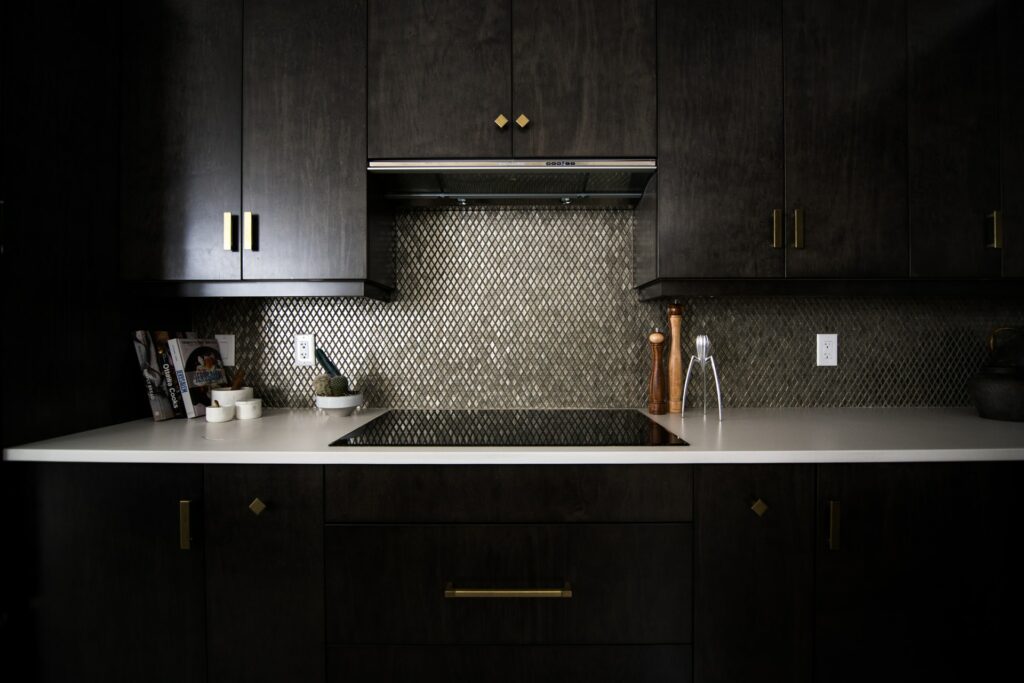 Kitchens tend to be one of the most high-traffic areas in the home. Subsequently, they can require the most attention when it comes to daily cleaning. Backsplash—so named for its function—prevents grease, food and water splashes from damaging the walls behind areas like stoves and kitchen sinks. In this post, Cosmos SurfacesTM provides a simple guide on how to clean backsplash tile.
Function & Style
In the past, backsplash was primarily functional—it was often made from the same materials that lined kitchen countertops, such as plastic and linoleum. Over time, however, backsplash became a powerful design element, and the materials used now range from glass and ceramic tiles to natural stones like marble and granite. Backsplash offers a great way to add color, texture and a sense of detail to a kitchen space. While these attributes draw the eye, backsplash also takes on the inevitable grease, sauce, juice and water splashes that go along with daily kitchen activities.
Daily Cleaning
How often a kitchen is used for cooking will likely determine whether you need to worry about cleaning backsplash daily, or whether you can get away with a quick wipe-down after occasional use. Either way, the two primary areas that require attention tend to be the wall areas behind stoves and kitchen sinks.
The area directly behind a stove tends to be a prime target for grease and food splatters. It's best to clean these as soon as they happen—the longer grease and food stains sit, the more tedious they will be to remove once you do get around to it.
Focusing on grease stains first, blot these areas with a dry cloth to soak up as much grease as possible. Next, use warm, soapy water (a mild detergent will often do the trick) and soft cloth or non-abrasive sponge to wipe down the area. Thoroughly rinse and dry backsplash after cleaning to prevent streaks, mildew and the attraction of dirt/dust.
Deep Cleaning
Even if you do manage to keep up with cleaning backsplash each time after cooking, you'll still want to perform a deep clean every once in a while. This is the time to focus on removing any stubborn grease or food stains, as well as cleaning the grout between tiles.
While dedicated degreasing cleaners are a great option, there are simple DIY solutions that can also do the trick. If you do opt for a chemical cleaner, it's always wise to ensure it is safe to use on your specific type of backsplash, safe for the environment and safe to use around your family. It's also important to note that if your cleaner is a concentrate, it will need to be diluted according to the manufacturer's directions.
Degreasing cleaners often work well when they are left to sit on the surface for 15-20 minutes, though this might vary by brand. A good approach is to spray the backsplash behind a stovetop first, allowing the solution to work on this grease-prone area while you tackle cleaning the rest of your backsplash. You may want to use the same cleaner for the area behind your kitchen sink, but you likely won't need to wait before wiping, rinsing and drying this area.
To clean the grout between tiles, you can use a safe cleaner or a mixture of mild detergent and warm water with a toothbrush, gently scrubbing along grout lines.
Stubborn Stains
Grease and food stains can be tough to remove, especially if they are large or have been sitting for a while. In these cases, heavy-duty degreasing cleaners are available, but spot treating stains with DIY solutions can also be effective:
Combine equal parts warm water with baking soda to form a paste, then apply it to the stained areas. Allow the paste to dry before removing it with a clean, wet cloth (microfiber towels are a great option here) and repeat the process if necessary. The same paste mixture can be used to clean grout with a toothbrush.
Alternatively, combine distilled white vinegar with warm water and spray this on the affected areas, allowing it to sit for several minutes before using a clean towel or sponge to wipe, rinse and dry the area. It's important to note that some DIY solutions also recommend using lemon juice—always double check that substances are safe to use on your backsplash materials. Marble, for example, can be damaged by acidic cleaners.
Conclusion
We hope you've found our guide on how to clean backsplash tiles useful. If you have any questions about backsplash materials and maintenance, reach out to Cosmos SurfacesTM today! We offer a wide selection of products and our team of experts is always happy to help.
Color of the Month: Chive
This month's featured trending color is Pantone 16-0323, Chive! The Pantone Color Trend Report says, "A savory herbal green, Chive imparts a healthy and restorative harmony."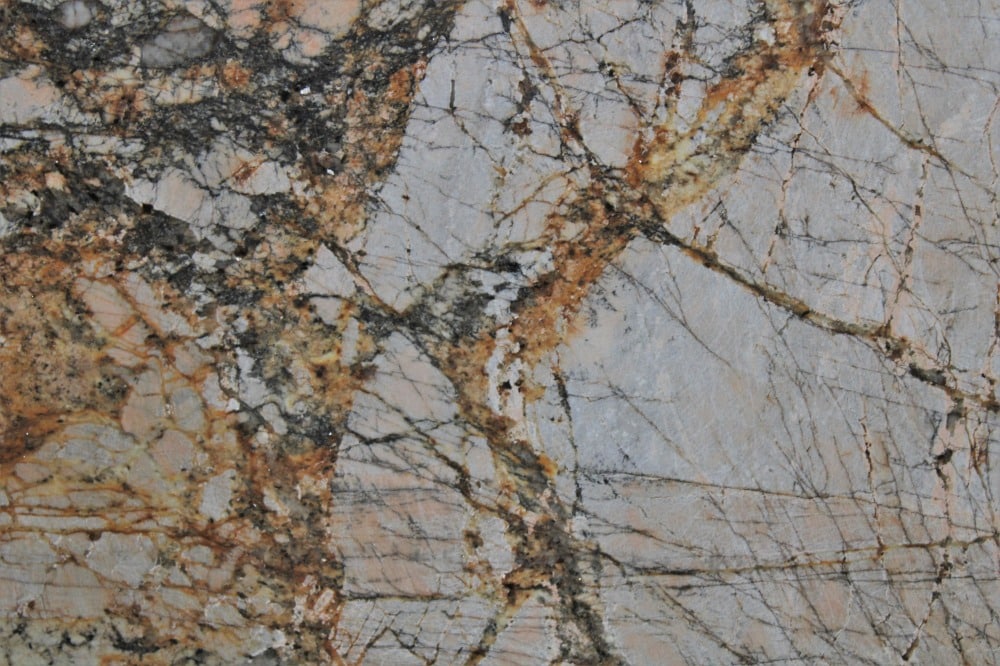 Fire and ice play together to create a transfixing scene on Mascarello, a Brazilian granite with a high level of pattern variation. Consistently warm and bright, the coloring of Mascarello oscillates between rusty orange, pearlescent white, blush-toned cream, muted black and sparkling gray. It is a daring and dazzling choice for countertops, vanities, floors and more.
Please follow and like us: