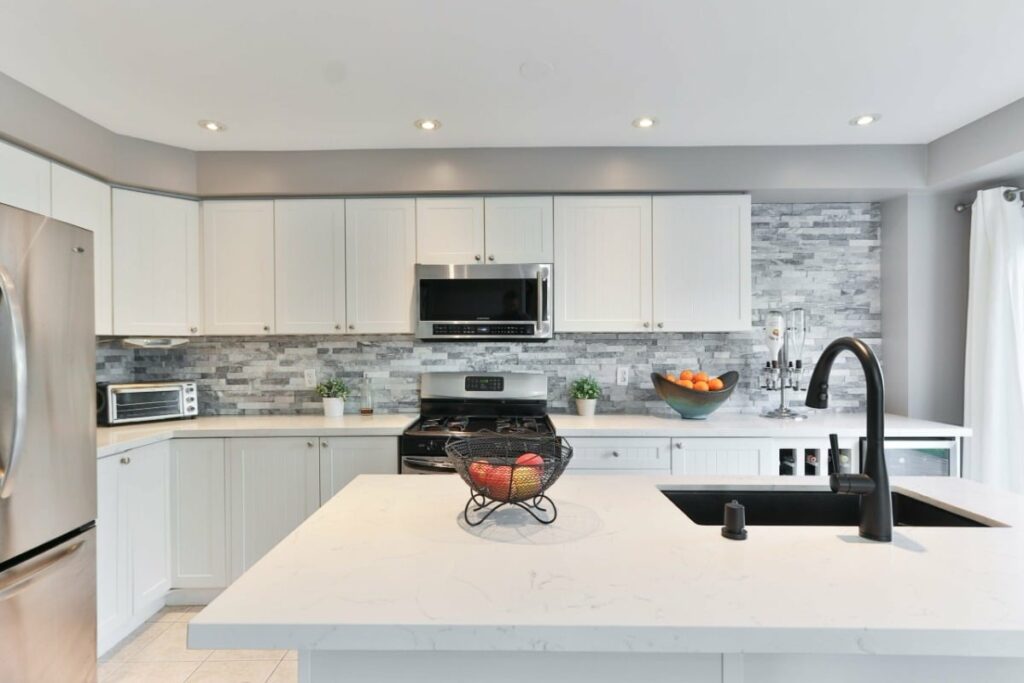 By adding visual interest to the walls, a tile backsplash will instantly modernize just about any kitchen. Whether you desire a design that commands attention, or one that blends in with the rest of your kitchen design scheme, there's a colossal range of tile colors, shapes and styles to choose from! With such a wide selection of beautiful options available, you might have a tough time deciding which will work best in your space. If you're looking for expert advice, then this article on how to choose a backsplash for your kitchen was made for you! Read on to learn our pro tips for finding the ideal backsplash material, color and layout for your kitchen makeover.
How To Choose a Backsplash for Your Kitchen
Here are a few best practices to help you select a kitchen backsplash that complements your overall design, plus fits your budget & lifestyle:
Determine your square footage early on – When adding a backsplash on a budget, it's wise to figure out how much square footage you have to cover prior to shopping for materials. Calculating this number will help you narrow down which tile material options are within your price range, given the scope of your kitchen renovation project.
Take tile properties into account – Naturally, you'll want to research the durability, required maintenance & other qualities of various backsplash tile options. Keep in mind: Ceramic tile is a resilient, cost-effective option, while porcelain is even more hardwearing & moisture resistant, thanks to its higher density. Both are relatively low-maintenance and come in a broad range of gorgeous styles, with ceramic tending to be available in a slightly wider selection of intricate designs. Then, there's natural stone tile, which offers rustic, organic beauty but typically requires regular sealing in a kitchen environment. For more details on these popular backsplash tile picks, check out our helpful comparisons of ceramic vs. porcelain tile and natural stone vs. ceramic tile!
Consider your countertops & other design elements – In terms of how to choose a backsplash color that meshes with your kitchen design, your countertops are a crucial factor. As a general rule of thumb, the bolder your countertops are, the more tame your backsplash should be. Staying within the same color palette can also be an effective strategy to unify your design. If you'd like your backsplash to pop, choosing a brighter contrasting color is a great way to accomplish this. A darker backsplash shade can afford a strikingly sophisticated aesthetic, especially when paired with white cabinetry. Keep in mind – these are merely suggestions. Ultimately, it's your kitchen, your rules, so don't be afraid to take a more imaginative approach!
Finalize your design goals – Deciding on a tile pattern is another key step in the backsplash designing process. Giving some thought to what you'd like to achieve in your design will help guide you to the right layout. If you're going for a more traditional look that creates the illusion of a larger space, you might choose a classic brick layout using subway tile. To take center stage with your backsplash, ultra-modern & visually intriguing herringbone is a wonderful choice. Meanwhile, installing stacked stone tile on the walls will enliven your cooking space with rugged yet refined texture. For further inspiration, consult our full list of tile pattern ideas!
Embrace focal points – Panels of wall space above the sink, beyond where the cupboards end and behind the range are natural focal points in a kitchen layout. In turn, these are all great places to put an accent border you'd like people to notice. Perhaps you'll choose a more ornate tile pattern for these areas, while selecting something simpler for the main backsplash.
Don't forget about the grout – Selecting a grout shade offers yet another opportunity to personalize your tile design & complete your desired look! Check out our tips for choosing a complementary tile grout color for your backsplash installation.
Source An Attractive, Durable Backsplash Material from Cosmos SurfacesTM
Hopefully, you've learned some new & useful information in this article detailing how to choose a backsplash. If you're looking forward to giving your kitchen a facelift with a stunning backsplash, the experts from Cosmos SurfacesTM are here to help you select & acquire your perfect tile variety! To get started with our friendly, highly trained team, contact us online today.
Color of the Month: Chive
This month's featured trending color is Pantone 16-0323, Chive! The Pantone Color Trend Report says, "A savory herbal green, Chive imparts a healthy and restorative harmony."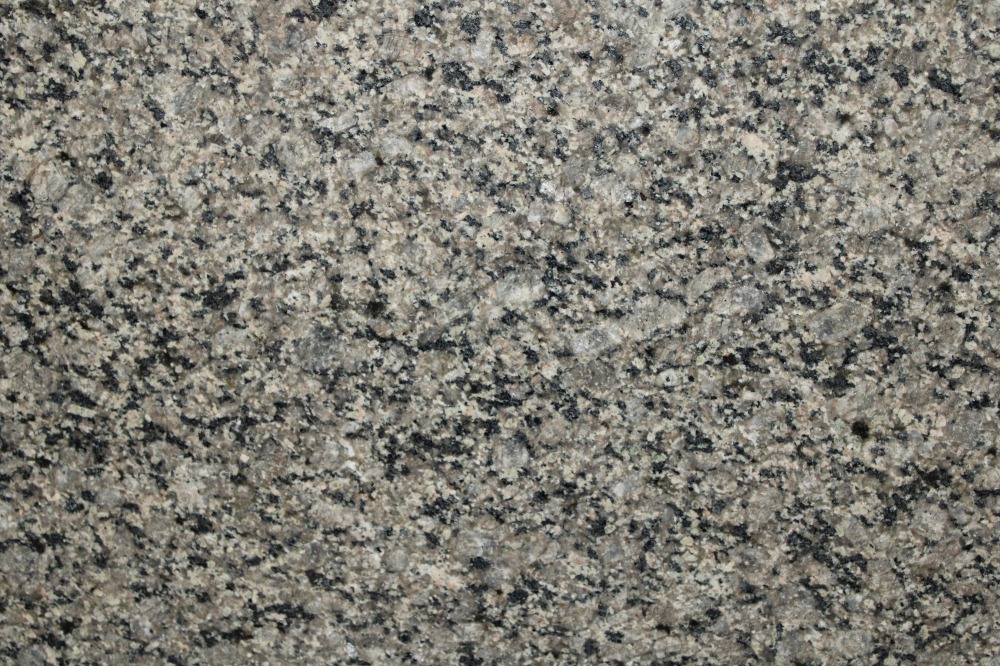 Beautifully complex and richly diverse, Verde Fusion is comprised of greens, blacks, creams, browns, and greys. Hailing from India, Verde Fusion is a bold and impressive choice that complements modern settings. Use Verde Fusion inside as kitchen countertops, flooring, and backsplashes or outside as waterfalls, patio accents, or poolside tiling.
Please follow and like us: