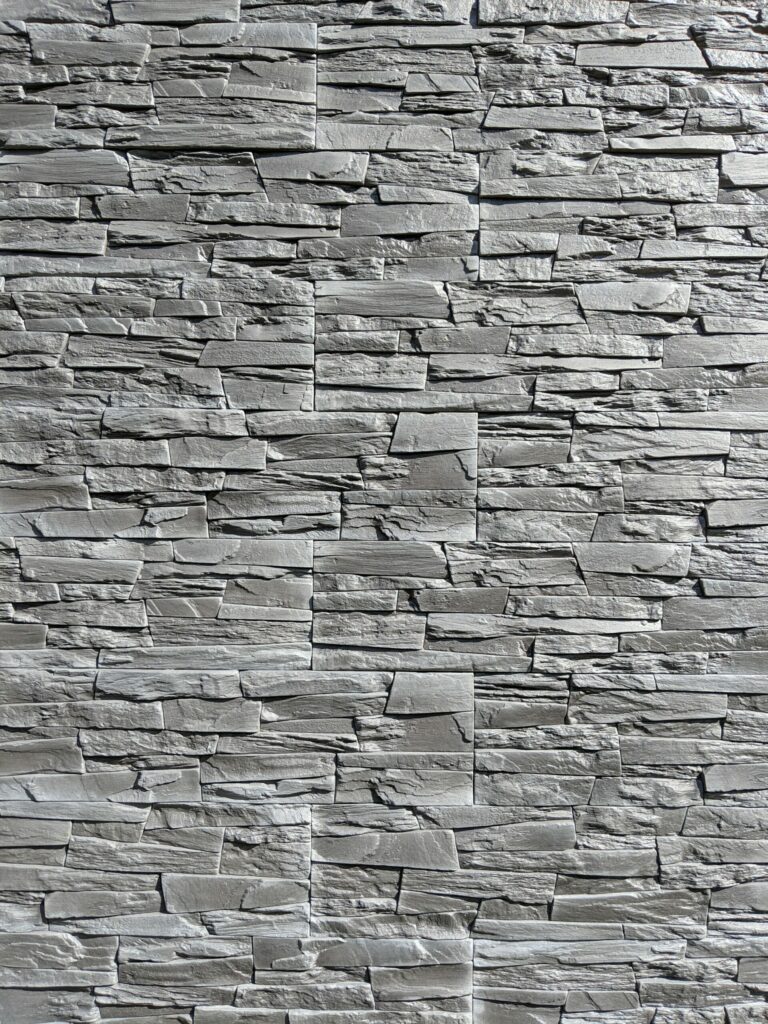 Could your current dining/living area design be described as "rustic yet modern"? Or, maybe this blend of design styles applies more aptly to your dream entertaining space. In either case, stacked stone tile is a surfacing trend which may very well appeal to you. In this article, Cosmos SurfacesTM will tell you all about how stacked stone can be used to accentuate the interior or exterior of your home. Plus, we'll offer pointers on what to consider when deciding whether this material is a good fit for your design & lifestyle.
What Is Stacked Stone?
First off, let's discuss what stacked stone is made of and how it's installed. To achieve the contemporary-meets-rustic look, cut pieces of natural stone in varying sizes are applied to a substrate, which is then affixed to the wall. Similar to the method typically used to install tile, this process creates a textured, visually intriguing stone veneer surface.
One major difference that sets stacked stone tile apart from other tiled & stone surfaces? When installing the stones, no grout is used, creating the appearance of a seamless wall. And unlike rugged stone walls of the past, stacked stone pieces feature sharply cut edges and a smooth finish, making for a more contemporary look. These techniques work together to define the distinctly modern aesthetic of this multi-dimensional stone application.
Where Can Stacked Stone Tile Be Used?
As mentioned above, stacked stone tile is appropriate for both indoor & outdoor use. Inside the home, it might be crafted into an unforgettable backsplash, feature wall or fireplace surround. Leverage its rustic elegance throughout the home, from the bathroom to the kitchen to the family room!
Blending classic & contemporary charm, stacked stone looks superb in outdoor kitchens. Strong and durable enough to withstand the elements, it can be used in landscaping applications, as well as to call attention to certain exterior features of the home. Stacked stone is commonly affixed to columns or installed around doors, and it is often applied below siding to add rustic flair.
Regardless of where it is installed, stacked stone will provide one-of-a-kind beauty for many years to come.
Considerations for Stacked Stone Applications
Thinking of incorporating stacked stone into your home's interior or exterior, now that you know about its amazing aesthetic value? Here are a few important things to consider:
Factor in your desired finish – When choosing a material, keep in mind that stacked stone can have a polished or natural finish. Harder stones like granite & quartzite are better suited if a polished finish is desired, whereas softer stones work well with a natural finish.
Be prepared for color variation – Because stacked stone tile is made with natural stone, some color variation is a given. With this in mind, it's a good idea to pull colors from your stacked stone surface to inspire your color palette for other elements in the space.
Keep in mind that pricing can vary – With more changes to the natural stone comes a higher project price, generally speaking. For instance, requesting a polished finish or a more labor-intensive edge style can make stacked stone more costly.
Caring for Stacked Stone
Stacked stone is quite simple to maintain. Being that it is used on vertical surfaces, this feature material does not receive foot traffic, nor is it subjected to daily wear and tear like a countertop. Still, it is important to practice these steps to keep stacked stone pristine over time:
If placed in your kitchen or around your fireplace, there's a good chance that stacked stone will get food splatters or discolored areas. Luckily, wiping with a neutral stone cleaner as needed should take care of any spots.
Dust buildup on stacked stone ledges can be easily removed with a handheld vacuum or duster.
Annual sealing is recommended to extend the longevity of your stacked stone, plus make it easier to maintain. Sealing is especially important for stacked stone installed in a kitchen, bathroom or fireplace surround.
Plan Your Stone Surfacing Project with Our Specialists
At Cosmos SurfacesTM, we are dedicated to helping homeowners & industry professionals complete their surfacing projects to perfection. Whether you are interested in a stacked stone accent wall, a dazzling natural stone countertop or some other stone surface, our experts are here to help you plan and execute your vision. We invite you to preview our expansive collection online & get in touch with your trusted stone supplier for professional assistance!
Color of the Month: Ash
This month's featured trending color is Pantone 16-3802, Ash! The Pantone Color Trend Report says, "Solid and strong, eternally timeless Ash conveys a message of longevity."
Cielo is a mellow type of quartzite that originates in Brazil. The overarching browns of Cielo are off-set by whites, greys, and silvers that form a sky-like visual that is heavenly. The cloudy atmosphere of Cielo looks perfect next to silvers and blacks when installed as calming bathroom vanities and soft, modern kitchen countertops. Quartzite is resistant to scratching, staining, and fading, and the beauty is unmatched.
Please follow and like us: