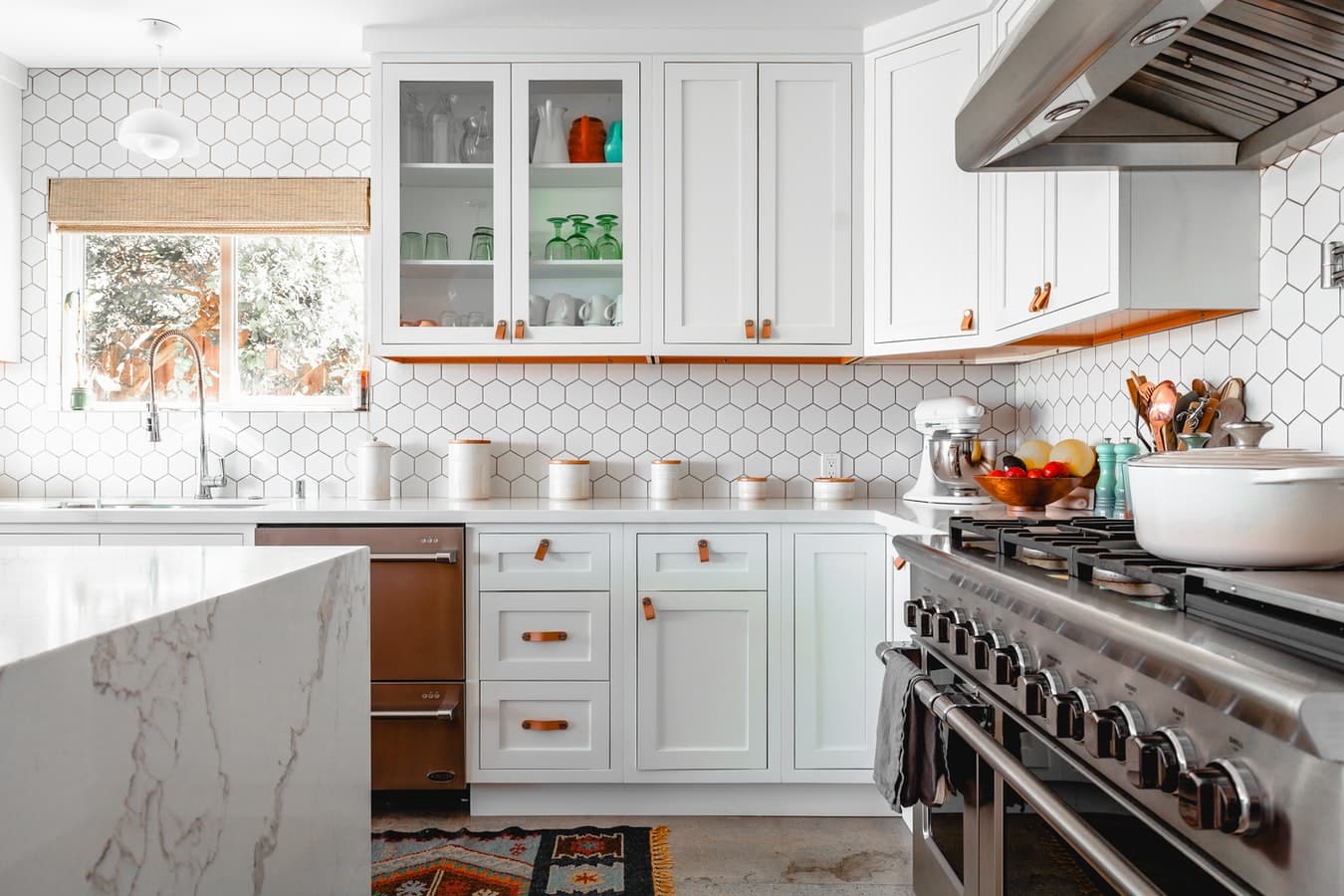 For kitchen and bathroom applications of all sorts, ceramic tile is an easily maintained option that never goes out of style. But as with any surfacing material, it has both benefits and drawbacks. In this article, we outline the most important ceramic tile pros and cons to be aware of when considering this material for your renovation project.
Ceramic Tile: Pros and Cons for Kitchen and Bathroom Use
Your search for the perfect surfacing material will likely lead you to contemplate a variety of options, from marble to quartz to ceramic tile. Here are a few advantages of ceramic tile in particular:
Resists Moisture & Cracking – Thanks to its density, ceramic isn't likely to crack or chip very easily. Plus, its glazed surface provides a reliable barrier against moisture and stains. All in all, its durability makes it a wonderful choice for projects throughout the home, from behind the kitchen sink to lining your shower walls. Be sure to check the absorption rate of the tiles or ask for suitability in your application if you are not sure.
Doesn't Hold Germs or Bacteria – For any project in the kitchen or bathroom, you'll want to choose a material which is highly hygienic. Ceramic tile definitely ticks this box, as its hard surface cannot be easily penetrated by bacteria. Simply mop or wipe down ceramic tile with an all-purpose cleaner to disinfect and get rid of any germs on its surface. Making sure that the grout around the tiles is properly sealed will also aid in keeping the germs from penetrating the surface.
Comes in a Massive Range of Styles – Looking for a modern backsplash to accent your bright kitchen or a unique floor to upgrade your bathroom? You'll have no problem finding a variety of ceramic tile colors, shapes and styles that are perfectly suited to your project!
To make an informed decision, it's important to note both ceramic tile pros and cons. So, here are a few things which some consider to be less than ideal about this surfacing material:
Needs to Be Sealed – Depending on the type of tile you choose, to create the nonporous surface which makes an unglazed ceramic tile impervious to liquid and germs, it must be sealed. While many ceramic tile products come with the protective sealant or a glaze already applied, keep in mind that some require sealing after installation.
Grout Sealing & Maintenance: While you may pick a tile that is impervious, selecting the right kind of grout is also very important. If you are to go with unsealed grout, it will need to be sealed after application to protect it from staining and coloring. Choosing pre-sealed grout is a good way to overcome this issue.
Tends to Feel Hard & Cold – While the hardness of ceramic is an asset for several reasons, its density can also make it feel hard and cold – especially in the winter months. For this reason, some homeowners prefer a softer material such as quartz.
Cosmos SurfacesTM Provides Tile Products for a Range of Applications
Now that you are well versed in ceramic tile pros and cons, perhaps you'd like to learn about the selection of high-quality tile products and other stylish materials from Cosmos SurfacesTM. No matter what your wish list includes, our experts are here to help you find a surfacing material that has it all. Contact us today for professional assistance!
Color of the Month: Cinnamon Stick
This month's featured trending color is Pantone 18-1345, Cinnamon Stick! The Pantone Color Trend Report says, "Earthy and warm, Cinnamon Stick is sweet yet spicy."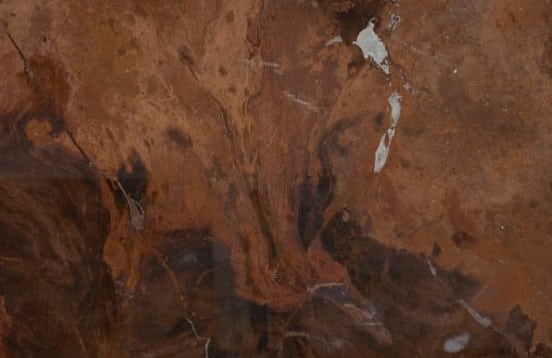 The longer you look, the more the quartzite named Mirage seems to change. Primarily a rich brownish red, Mirage is composed of subtle flecks and waves of various complementary colors, from white to silver to black to gold. Mirage is a bold choice for fireplaces and fountains, where the elements add to its mystique. Quartzite is resistant to scratching, staining, and fading, and the beauty is unmatched.
Please follow and like us: