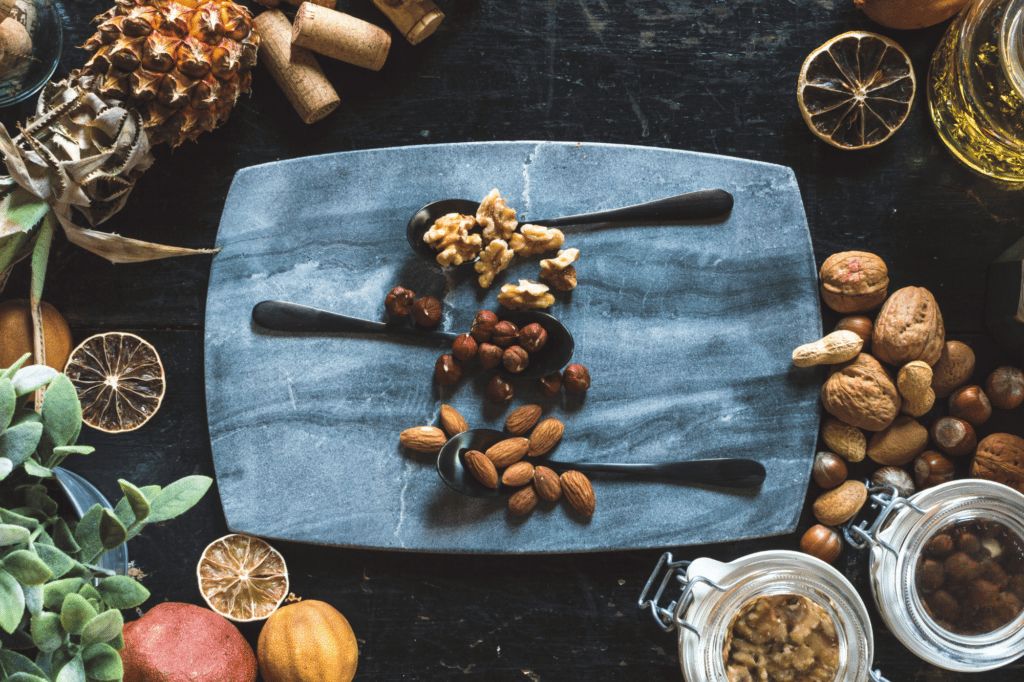 The look and feel of natural stone are just about synonymous with luxury, and adding stones like marble or granite to a space can instantly elevate its interior design. While some homeowners might feel their budgets aren't big enough to include natural stone, there are plenty of ways to make it work. In today's post, we discuss how you can incorporate the beauty of natural stones like granite on a budget.
Accent Areas
If your budget doesn't allow for entire floors, walls or kitchen features made of natural stone, accent areas are your best friend! With just a little bit of planning and intention, you can create breathtaking, dramatic centerpieces that draw the eye and instill a sense of timeless luxury. Using natural stone for backsplash, smaller accent walls, fireplace surrounds or small design details around the home can go a long way. It's a good idea to focus on key areas that are highly visible, creating a focal point to design around. Natural stone tends to pair beautifully with other natural features like wood or water features, like indoor fountains.
Functionality is Key
Aside from its inherent beauty, one of the reasons natural stone is so beloved among interior designers is for its functionality. By concentrating your budget on a key area where a stone can perform both aesthetically and practically, you'll be making a long-term investment that could save you money in the long run. Granite and quartzite both make excellent choices for high-traffic areas like kitchen countertops, and both types of stone are incredibly durable and easy to maintain. A natural stone countertop can last for more than a lifetime, which means you'll likely save time and money by negating the need to replace cheaper countertop materials multiple times during the same span of time.
Let Stone Remnants Reign!
Stone remnants are smaller pieces of stone left over from large slabs or custom projects that require stone to be cut. These remnants can often be used in highly effective ways. Let's say, for example, you've completed a project that involved a slab of stone being cut down to fit a space in your home. Those leftover remnants can be used as trim, shelving, small table-tops, cutting/serving boards, plant stands, wall art or other details around the home. This technique can be a great way to tie the look of a room together. In fact, we have an entire blog post on how to use natural stone remnants if you're looking for inspiration! Stone slab suppliers like Cosmos are often happy to repurpose remnants instead of letting them go to waste, so if purchasing an entire slab of stone is beyond your budget, reach out and see what's available!
Production and Pricing
By making certain adjustments along the production process, it's possible to reduce the price of the final product. Finishing details like a countertop edge type or the type of finish applied to a stone can change its overall price tag. If you have your heart set on a stone that's just outside of your budget, consult with a professional to see if any adjustments can be made at various points along the production process.
Using Natural Stones like Granite on a Budget
A smaller budget doesn't mean you have to sacrifice getting the look and feel you want in your space. There are plenty of creative ways to incorporate natural stones like granite on a budget. From accent walls to making use of smaller stone remnants, we hope you found this post helpful! Our team is always happy to discuss projects and give insight into how you can make natural stone surfaces work for you. We can also make recommendations based on your needs and your budget, as you never know when the same look and feel can be achieved with a different, more inexpensive type of stone.
Cosmos SurfacesTM offers a range of natural stone products in gorgeous patterns and colors to suit any design style. If you have questions about natural stone slabs or where to find stone remnants, reach out to Cosmos SurfacesTM today! We bring decades of expertise to the table, and we would love to help you design your dream home.
Color of the Month: Silver Leaf
Silver Leaf is a subdued, ethereal green with azure undertones. It is a soothing, yet inviting color, perfect for a bedroom or kitchen when paired with soft cream and white.
Named after the famous Renaissance artist, Botticelli is an artful masterpiece. Intensely complex, Botticelli is comprised of swirls, waves, and layers of color. Browns and golds meet grays and blacks in this Brazilian quartzite. Whether for flooring, tables, or countertops, Botticelli is sure to turn any room into a work of art. Quartzite is resistant to scratching, staining, and fading, and the beauty is unmatched.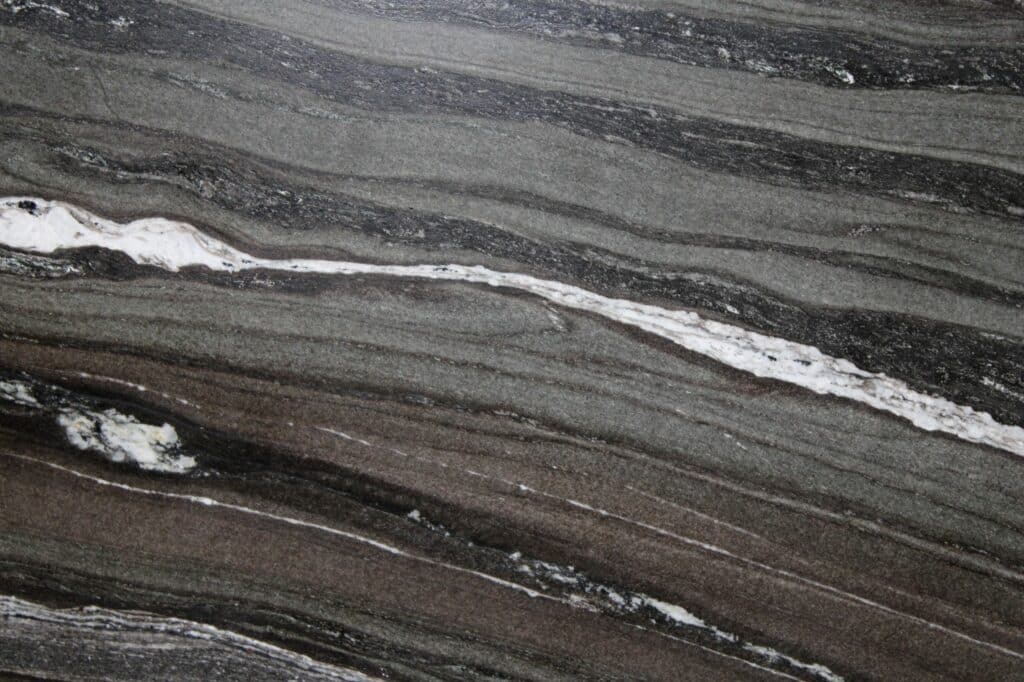 Vostok granite is reminiscent of ocean waves rolling in over a black sand beach, with varying shades of deep green, rich dark brown, and mysterious gray. Occasional streaks of refreshing white break over the waves. Vostok is a beautiful and durable choice for flooring, tables, countertops, and more.
Please follow and like us: