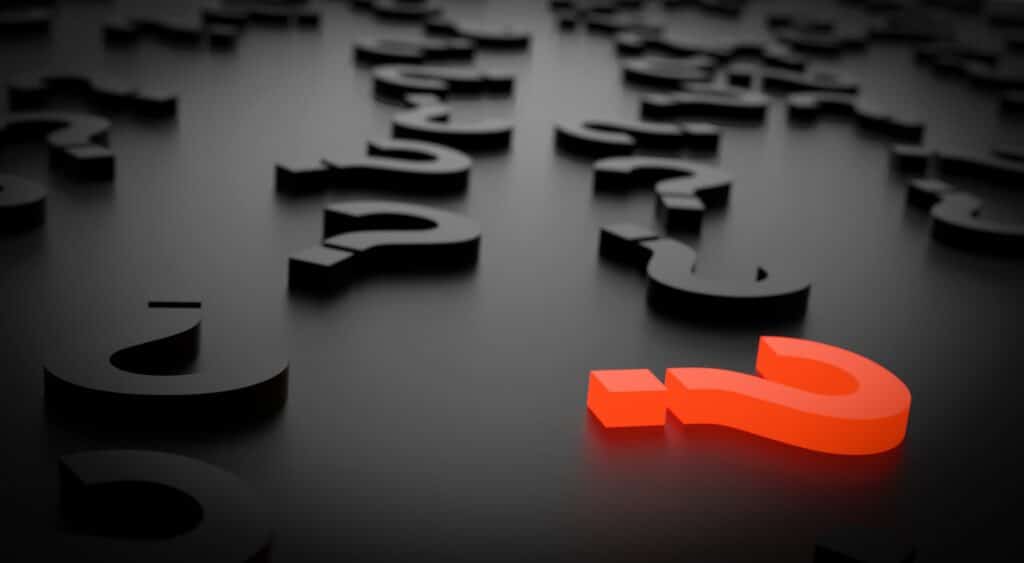 Granite is one of the most popular natural stone surface options on the market. Beloved for its dramatic colors and patterns, incredible durability and ease of maintenance, this stone is any designer's dream. That said, rumors and myths about natural stone do exist, and some have homeowners asking questions like: "Is granite radioactive?" In today's post, the experts at Cosmos SurfacesTM debunk natural stone myths and explain the facts.
Is Granite Radioactive?
Granite can release trace amounts of radon—a radioactive gas—but it's important to understand there are multiple sources of radiation in any home. As the Natural Stone Institute reports, items like your television, smoke detectors and even foods like Brazil nuts, bananas and potatoes release measurable amounts of radiation. Oftentimes, these common items release more radiation than what is measured in granite countertops. Multiple studies have been conducted and shown that granite is completely safe to use in the home. Sorry folks, but you won't be gaining any superpowers from your countertops.
Other Natural Stone Myths      
Common misconceptions about natural stone can make shoppers wary in their search for gorgeous, durable surface materials. Let's investigate other natural stone myths:
Myth 1: Natural Stone Stains Easily 
While staining is a concern for any surface material you choose, it's not as big of an issue with natural stone as it might seem. Sealing natural stone with a high-quality stone sealer and re-sealing when necessary protects stone surfaces from absorbing stains. Aside from cleaning spills right away, there are several methods to remove stubborn stains effectively, including making a poultice at home.
Myth 2: There's a Lack of Variety in Natural Stone 
This one is way off, considering the wide range of colors, textures and patterns to be found in natural stone. Whether you're in search of a calm, neutral stone or there's a bright, dramatic accent wall in the cards for you, natural stone has it all. Patterns can range from elegant veining to breathtaking swirls, and natural stone is available in colors like blue, green, pink, red and of course, all the neutrals with white, gold or black pattern accents. Natural stone can match and elevate any design style.
Myth 3: Natural Stone Won't Last
We'll simply point to history for this one. Stones like marble and granite have been used in architecture and sculptures for centuries, many of which can still be enjoyed today. With proper care and maintenance, natural stone is by far one the most durable materials you can add to your home. A life-long investment, natural stones like granite can last for generations, even outliving the house itself.
Myth 4: Natural Stone is Hard to Maintain
While regular maintenance is paramount to keeping your stone looking fresh through the years, it's really quite simple. Preventative measures like using coasters, trivets and drying racks—along with wiping up spills as soon as you can—will go a long way toward keeping your stone looking good as new. Sealing natural stone as needed protects it from stains, moisture damage and harboring bacteria. Many of the maintenance tasks associated with natural stone are good practices for any surface material you choose to install.
Myth 5: Natural Stone Will Go Out of Style
Natural stone is a timeless classic. As a material, it's been used in construction and art for millenia. While certain stone finishes and colors may go in and out of style, stone itself, as a material, never will. The key is to be intentional with bold color and pattern choices. From there, you can bet that natural stone isn't going anywhere.
Myth 6: Natural Stone is a Poor Investment
Adding natural stone features like floors, walls, countertops, tub and shower surrounds (and more) is proven to increase a home's value. Even better is the fact that you can enjoy your stone surfaces for many years before recovering your investment when selling. That's because natural stone is durable and never goes out of style.
Myth 7: Natural Stone is Too Expensive 
A common misconception about natural stone is that it is prohibitively expensive. It's true that stones like marble, granite and slate are high-end, high-quality materials, but they've become much more affordable in recent years. There are also several factors along the manufacturing process that affect final cost. It's always a good idea to check in with a reliable stone fabricator to see what choices you can make to bring the price of a stone within range of your budget.
Fact: You Should Work with Cosmos SurfacesTM for Your Natural Stone Needs!
Cosmos SurfacesTM brings over three decades of knowledge and industry experience to the table. As a 2nd generation family-owned business, we're passionate about sourcing high-quality natural stone surfaces for your home or business. If you have questions about natural stone, get in touch with our team today!
Color of the Month: Molasses
Molasses is a rich brown sugar color reminiscent of gingerbread, perfect for accent walls. Pair it with earthy natural stone or wood for dark honeyed tones.
Palomino is comprised of a rich golden color that will astound and amaze in any space. With a crystalline structure creating diamonds and shapes across the surface, browns and whites swirl with gold to create texture and depth. Palomino is bold and striking – the perfect fit a room with pizazz, style, and personality. Quartzite is resistant to scratching, staining, and fading, and the beauty is unmatched.
Like molten magma swirling and pooling deep within the Earth's crust, Magma Gold granite is fierce and fervent. In its larger-than-life pattern, deep gray veins stretch in all directions, surrounding and blending into areas of rust, cream and gold. Specks of white on the gray add even more visual interest, putting the finishing touches on this excellent option for counter and vanity tops.
Please follow and like us: