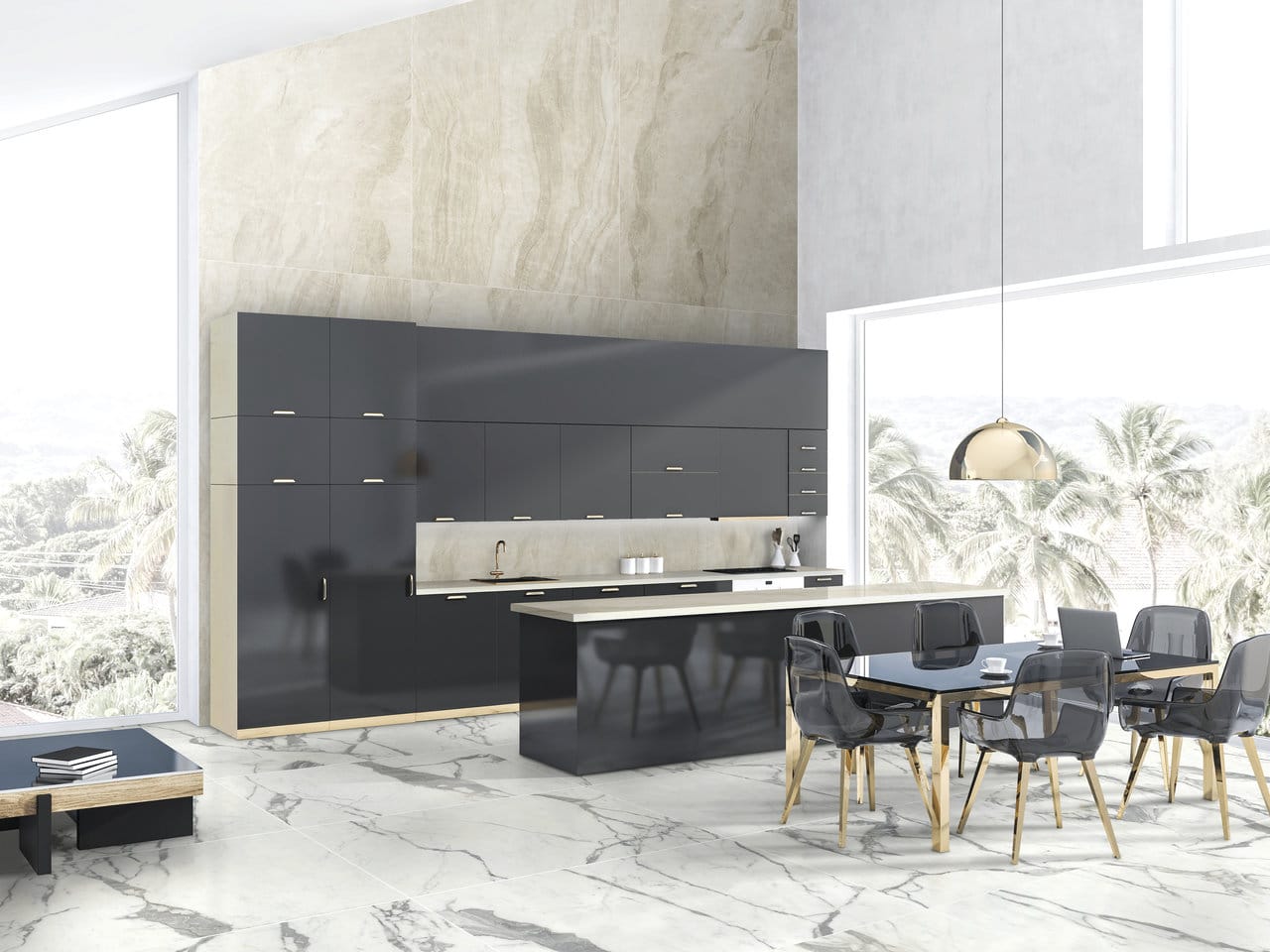 Large porcelain slabs have taken the design industry by storm – and for good reason! This material is beautiful and hardy with the ability to elevate any space. In this article, we'll take a look at the uses and benefits of large format porcelain tiles and how Cosmos SurfacesTM can provide the best surface materials for your space.
The Many Uses of Large Format Porcelain Tiles
Porcelain slabs can be used indoors for countertops, backsplash, sinks, showers, walls, floors, tubs, furniture and around fireplaces. Its outdoor applications include pools, cladding, patios and more. With the right preparations, large format porcelain can be installed over existing flooring and countertops, which makes this option ideal for home-renovation projects.
The Benefits of Porcelain Slabs
Heat Resistant: Porcelain is highly heat resistant, which makes it a great choice for kitchen countertops or for installation around fireplaces.
Scratch Resistant: Everyday wear and tear is hardly a concern with this durable material.
Stain Resistant: Porcelain is dense and less porous than other materials, which makes it easy to clean and highly stain resistant.
Low Maintenance: Porcelain does not require intensive ongoing maintenance to keep it looking gorgeous and new. For example, see our detailed guide on how to clean porcelain kitchen sink and tile.
Seamless Look: Large format tiles or slabs come with the additional benefit of having fewer joints or seams upon installation, which allows for a sleek, luxurious look.
What Makes Cosmos SurfacesTM the Best Supplier of Large Porcelain Slabs?
We are proud to showcase our new porcelain tile collection – OPULITH. You can also take a look at our process for making porcelain slabs . We offer a variety of patterns and colors that can take your home or business to new levels of functionality, beauty and luxury.
Cosmos brings over three decades of knowledge and industry experience to the table. As a 2nd generation family-owned company, our team is passionate about our mission of connecting North American businesses and consumers to exceptional materials in a way that is respectful to local communities and the environment.
Whether you are a homeowner, industry professional, vendor or supplier, you can trust Cosmos SurfacesTM to meet your needs. Get in touch by filling out our contact form today – our team of experts is happy to advise and assist!
Color of the Month: Mosaic Blue
This month's featured trending color is Pantone 18-4528, Mosaic Blue! The Pantone Color Trend Report says, "The teal Mosaic Blue displays an air of mystique, grace and depth of feeling."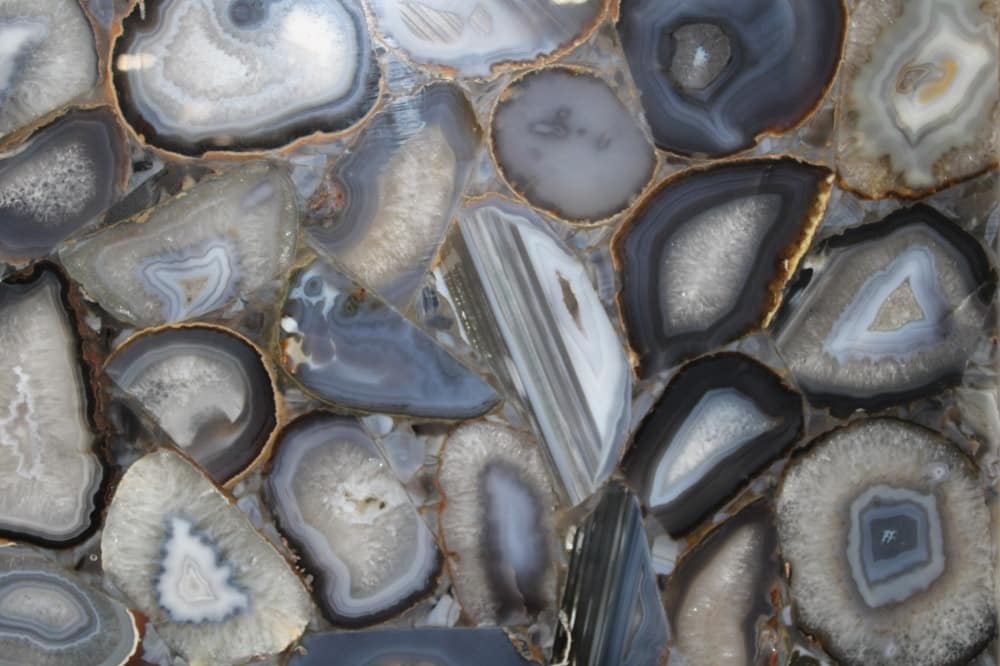 Agate Azure is a form of the naturally occurring  crystal; a bold, beautiful semi-precious stone that can be installed for countertops, wall applications, backsplashes, and more. The deep ocean blues and unique handpicked stones make this blue agate an exquisite work of art.
Please follow and like us: