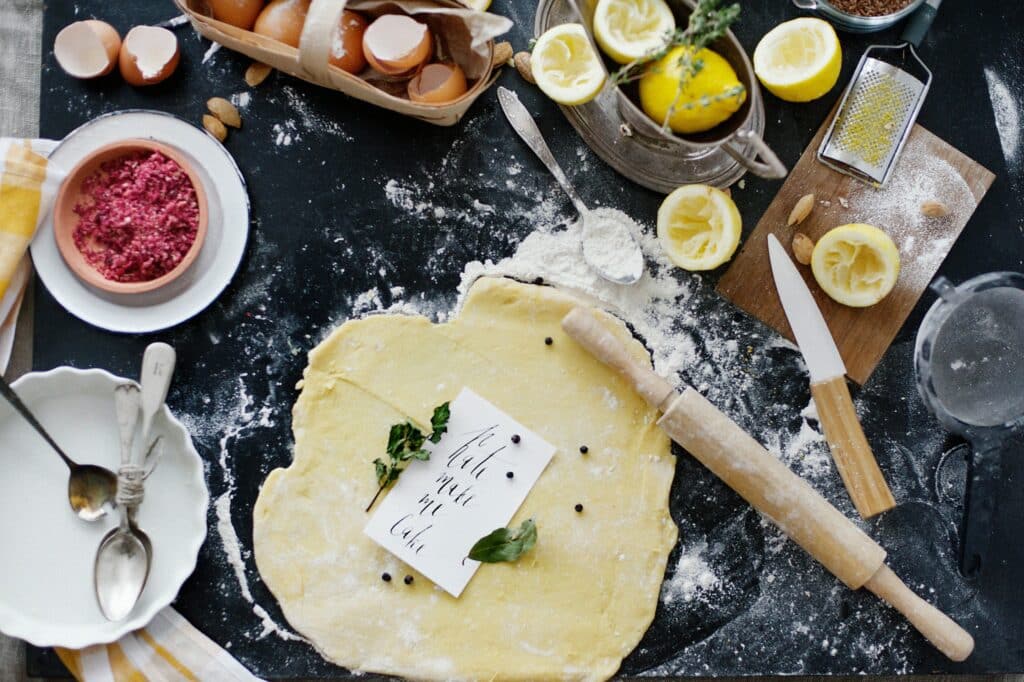 Providing an area to prepare and enjoy meals, conversation and the company of your loved ones, your countertop is a pillar of your kitchen or entertaining space. Plus, it's likely a focal point of the room design. So, it's important to make sure it can stand up to frequent use while retaining its beauty over time. If you're searching for the most durable countertop material, you have quite a few options, as there are many resilient choices. Quartz, soapstone, porcelain, quartzite and granite have all earned their place as standouts.
Ultimately, the right countertop material for your home will depend on your personal preferences and specifications. Our surfacing specialists are here to help you compare some of the top options by breaking down their features and differences.
What Is the Most Durable Countertop Material? 
In pursuit of a countertop that's very well suited to your particular purposes, here are a few helpful questions to ask yourself:
Will your countertop be installed indoors or out? – If you're shopping for an outdoor kitchen counter or bar top, it's key to confirm its compatibility with the elements. Natural stones like quartzite and granite are built to last, even in the face of harsh weather and fluctuating temperatures. Porcelain is also commonly used for outdoor applications and sunny spaces, thanks to its capacity to resist fading along with moisture. For outside counters, you'll want to avoid porous materials (which can be damaged by water), as well as materials containing resin binders (like quartz), as these may warp or melt when exposed to direct sunlight and high heat.
Are you okay with having to seal your countertop on occasion? – Choosing a natural stone countertop means you'll likely need to have it sealed at regular intervals to keep it from taking on moisture, bacteria and stains. If you're more keen on a non-porous countertop that doesn't require sealing, consider soapstone or quartz.
How hard of a countertop would you like? – When it comes to countertops, hardness and durability go hand in hand. The hardness of various stones is ranked on the Mohs scale, with quartz, quartzite and granite being at the upper end. While less dense, soapstone and porcelain can still handle everyday wear and tear rather well, although there is a greater risk of scratches and chips in a high-traffic space.
What are your maintenance preferences? – Different surfaces have different care requirements. For instance, it's best to use a cleaner that's designed specifically for natural stone on granite and its counterparts. Meanwhile, soapstone and quartz are considered especially low maintenance, as they can be cleaned with a simple mixture of mild soap and water with no risk of harming the surface. If you're seeking the most durable countertop material that's also zero fuss, this may be something to think about.
What is your budget? – Countertop material pricing can vary quite a bit, even within a specific category. Also, when special equipment and techniques are required for proper installation, this can result in a higher price. Be sure to inquire about the cost of installation along with the price of the material itself when comparing different options.
In addition to these factors, your desired aesthetic will also play a key role in determining your perfect countertop match. At Cosmos SurfacesTM, we offer a sweeping range of countertop options to explore, from various kinds of natural stone to man-made materials like engineered quartz.
In our showrooms across the nation and our online gallery, you'll find a spectacular array of hues, patterns and textures to pick from, some made by the Earth and others by expert engineering. We are proud to have exquisite offerings for every budget.
Allow yourself to be dazzled by Cardinal Red quartzite, Evian White granite, Jade soapstone and a wealth of other elegant options available from Cosmos SurfacesTM. Feel free to peruse all the possibilities, or describe your design vision to us so we can help you narrow it down.
Reach Out to Cosmos for Help Selecting a Winning Countertop 
Eager to discover the most durable countertop material that best fits your needs and desires? Count on Cosmos SurfacesTM for professional guidance! Contact us via our website, and someone from our team of knowledgeable surface experts will be happy to assist you. Or, locate the Cosmos showroom closest to you and come see our amazing selection in person! Either way, we'll provide top-quality advice to match our top-quality surfaces.
Color of the Month: Emerald
Emerald is a muted, shaded aqua-green with jungle green undertones. Pair with lemony yellows for a soft glow, or with ebony black for a stunning contrast.
On Kamarica granite, sea foam green, rust orange, soft ivory and space gray swirl and twirl with one another to produce magical shapes. Bold yet sophisticated, this exotic, naturally occurring Brazilian stone is an awe-inspiring choice that works well for countertops, backsplashes, window sills, walls and many other interior design projects.
Like black soapstone, jade soapstone has a deep and dark color, rich in its elegance. Its sleek appearance matches its smoothly honed finish. Jade soapstone's cool color makes it great for countertops and fireplaces, as well as backsplashes and poolside bars. Jade soapstone matches well with soft grays and wood alike.
Please follow and like us: