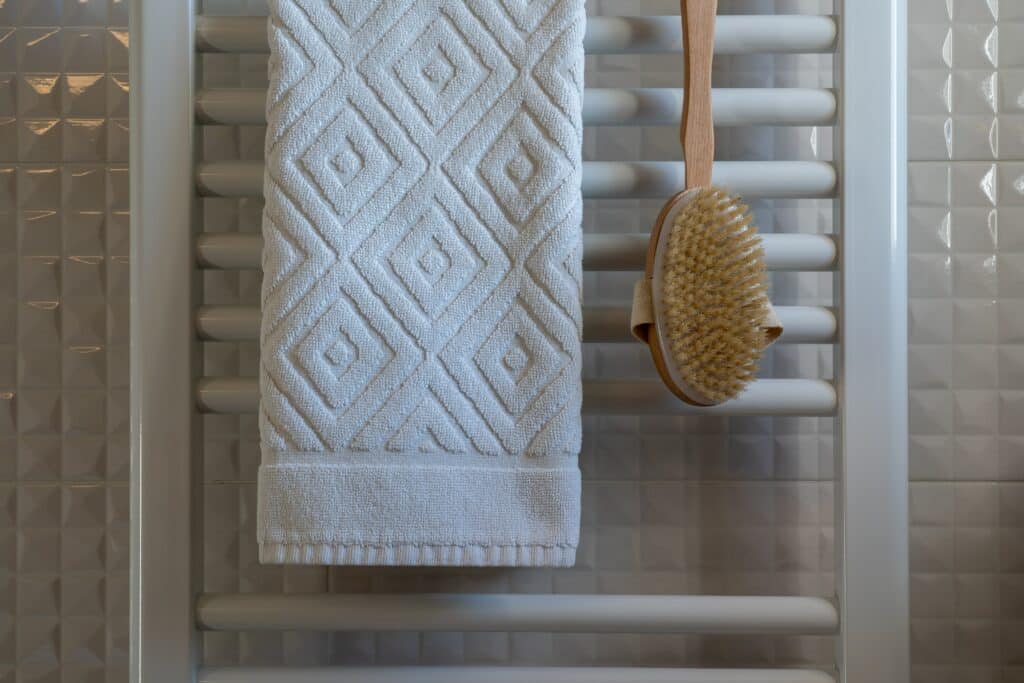 Porcelain tile is a common choice for a wide array of applications, both inside and outside of the home. When contemplating using this surfacing material for a specific project, it's only natural to wonder: Do porcelain tiles crack easily? Whether you're considering it for a countertop, an interior floor or a patio, getting the full scoop on porcelain and its properties is wise to verify that it's the best match for your purposes. Our trusted second generation family owned surfacing products supplier is here to provide all the information you need to make an informed decision!
Do Porcelain Tiles Crack Easily? & Other FAQs
If you're seeking a surface that's as hardwearing as it is aesthetically appealing, porcelain could very well be just what you're looking for. Thanks to advanced engineering techniques, porcelain tile can be tailored to fit renovation projects in your kitchen, bathroom or even your outdoor living space. Let's answer a few popular FAQs about the features of porcelain tile:
Do porcelain tiles crack easily? – Simply put: no! Among tile options, porcelain stands out as a very strong and durable choice. It's denser than its ceramic and vinyl counterparts, although not quite as hard as some natural stones (such as quartzite). Still, you can depend on porcelain to perform well over time, even when subjected to heavy traffic in a residential or commercial space.
Is porcelain water resistant? – Yes indeed! Porcelain is made to repel moisture and, in turn, to minimize slipperiness and maximize traction, making it an excellent choice for showers, bathroom floors & walls and outdoor applications. Certain varieties are even rated as frostproof!
How do I care for porcelain? – Since it's water resistant, porcelain typically doesn't require sealing like most natural stones do. However, it is important to regularly seal and clean the grout in between tiles to defend against bacteria, mold and stains there. The porcelain itself can be safely refreshed as needed using just about any household cleaner.
Will porcelain fade? – Not easily. Whether installed indoors or out, porcelain is known to retain its beautiful original coloring throughout the years. This is yet another point of favor for porcelain and its longevity.
How much does porcelain cost to install? – The exact figure will depend on several factors, including the particular variety of porcelain chosen and the application. Because engineering and installing porcelain properly requires special knowledge and equipment, it can be a bit pricier than some other surfacing materials. Still, porcelain tends to be more affordable than natural stone in many cases, but with comparable levels of resilience and attractiveness.
Now that you've read up on porcelain tile's properties, pros and potential cons, you may be excited to explore some options available from Cosmos SurfacesTM. We offer a vast selection of gorgeous, longwearing porcelain in a range of different hues, patterns, shapes and sizes, including large format slabs. Varieties span from subtly toned tile to charming wood-look porcelain to marble-mimicking porcelain featuring attention-grabbing veining. It all comes down to which look you most desire!
If you're interested in large format porcelain as a possible wall, floor or countertop material, take your pick between Ocean Grey, Portoro, Sicily Gold and other elegant varieties. We also offer smaller pieces of porcelain tile to create dazzling tub surrounds, vanity tops and backsplashes. If you believe natural stone or another material may better suit your project, don't stop at porcelain – feel free to browse our entire online gallery!
Look to Us for Reliable Advice and Top-Quality Surfaces  
Want more details on a certain surface you've got your eye on? We're always happy to answer questions such as "do porcelain tiles crack easily?" in the interest of helping our customers locate the all-around most ideal option for their project! Share your vision with our pros, and we'll steer you towards surfaces that check all of your boxes and stay within your budget.
To begin working with one of our knowledgeable consultants, reach out to us online today. Or, find the Cosmos showroom closest to you (we have locations across the nation) to compare our stunning surface options in person with an expert from our team! Either way, our customer service-focused specialists look forward to helping you find the surface of your dreams.
Color of the Month: Emerald
Emerald is a muted, shaded aqua-green with jungle green undertones. Pair with lemony yellows for a soft glow, or with ebony black for a stunning contrast.
Named after the famous Renaissance artist, Botticelli is an artful masterpiece. Intensely complex, Botticelli is comprised of swirls, waves, and layers of color. Browns and golds meet grays and blacks in this Brazilian quartzite. Whether for flooring, tables, or countertops, Botticelli is sure to turn any room into a work of art. Quartzite is resistant to scratching, staining, and fading, and the beauty is unmatched.
Mountains of colors come to life in the quartzite named Galapagos. Galapagos brings to mind an aerial view of a cloudy mountainous, with peaks of green, rivers of blue and shadows of black. Unique layers and bands of color create a bold tone that looks great among blacks and silvers. Galapagos makes for interesting and artistic countertops and tables. Quartzite is resistant to scratching, staining, and fading, and the beauty is unmatched.
Please follow and like us: