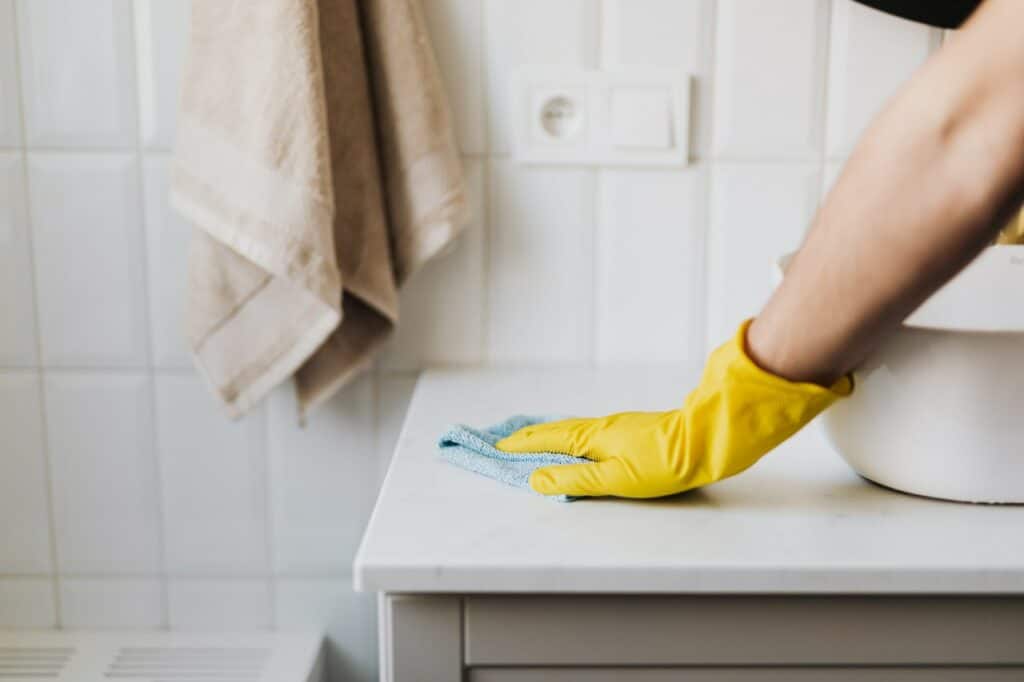 When it comes to natural stone care and maintenance, regular attention goes a long way. A natural stone surface is an investment that can last for many years. If properly cared for, it can last for generations! In this post, we look at what you can do to future-proof your investment, and what to avoid.
Natural stone can be classified as either siliceous stone, or calcareous stone. It's important to know which category your stone surfaces fall under, as each requires its own approach to cleaning and maintenance.
Siliceous Stone
Stone in this category is mainly composed of silica or quartz-like particles. Siliceous stone types include granite and quartzite. These stones tend to be durable and easy-to-clean with mild, acidic solutions.
Calcareous Stone
Stone in this category is mainly composed of calcium carbonate. Marble, limestone and onyx are all calcareous stone types and require a different approach to cleaning than siliceous stone types. Notably, they are sensitive to acidic cleaning products.
Aside from understanding which category your stone surface falls under, there's plenty you can do for all types of surfaces to protect your investment from the wear and tear of daily life. Let's take a look:
DO:
Do know what type of stone you have
Do clean spills immediately
Do seal stone when needed
Do use coasters and placemats
Do use trivets and cooling racks
Do place non-slip mats and area rugs on stone flooring
Do clean frequently with mild detergent or appropriate stone soap
Do rinse with clean water and dry your surfaces thoroughly after cleaning
Do consult with manufacturers for proper care instructions
DON'T:
Don't use vinegar, lemon juice or acidic cleaners on calcareous stone like marble, limestone or onyx
Don't use abrasive cleaners
Don't use acidic cleaners such as tub and tile cleaners, bathroom cleaners or grout cleaners on natural stone
Don't place hot pots, pans, trays or plates directly on stone
Don't allow water to collect on the surface for long periods of time
Don't mix bleach and ammonia when cleaning (this creates a toxic, lethal gas)
Don't mix chemical cleaners unless instructed to do so by the product directions
Don't use an old vacuum on stone surfaces, or even a new model without extreme caution – a vacuum's attachments or wheels can scratch stone flooring
Next, let's look at general cleaning guidelines for countertops, floors, bathrooms/wet areas, and outdoor surfaces:
Countertops
Clean countertops regularly with a few drops of mild detergent, appropriate stone cleaner or a neutral cleaner and warm water. It's best to use a soft cloth and stay away from scouring powders and creams, as these contain abrasives. Keep in mind that acidic food and drinks can etch and dull the surface of calcareous stone types. Take extra care when working with such food and drink, and blot spills up immediately.
Flooring
When it comes to natural stone flooring, trekked-in dirt, sand and grit can damage your surface with scratches. You can minimize these effects by placing non-slip mats and rugs near entrances to catch outdoor debris. Carpeted runners that extend from each outside door into the home can aid in cleaning and drying foot soles before they reach stone flooring. For outdoor flooring, be sure to remove standing water, ice or snow as soon as possible.
To clean flooring, dust mop floors frequently using a dry dust mop. Wash floors with clean water and appropriate neutral cleaners, then rinse thoroughly, dry floors with a soft cloth and allow to air dry completely before resuming use.
Bathrooms and Wet Areas
Soap scum tends to accumulate in these areas and can be removed with a squeegee and non-acidic soap scum remover. A solution of ammonia and water can also be used, but keep in mind that using ammonia frequently can dull the surface.
Outdoor Pool and Patio Areas
Flush these areas with clean water to get rid of dust and debris. A mild bleach solution can be used to remove algae or moss growth, but it's important to ensure you can use bleach on your type of stone. When in doubt, always check with your manufacturer or supplier!
Natural Stone Care and Maintenance: Conclusion
Take good care of your natural stone surfaces and they will reward you with generations of elegance and beauty. For more cleaning and maintenance tips, take a look at these posts from our blog:
If you have any questions about the care and maintenance of natural stone, reach out to Cosmos SurfacesTM today! We bring decades of expertise to the table, and our team of experts is always happy to answer questions about future-proofing your beautiful investments.
Color of the Month: Classic Blue
This month's featured trending color is Pantone 19-4052, Classic Blue! The Pantone Color Trend Report says, "A boundless blue hue, Classic Blue is evocative of the vast and infinite evening sky opening us up to a world of possibilities."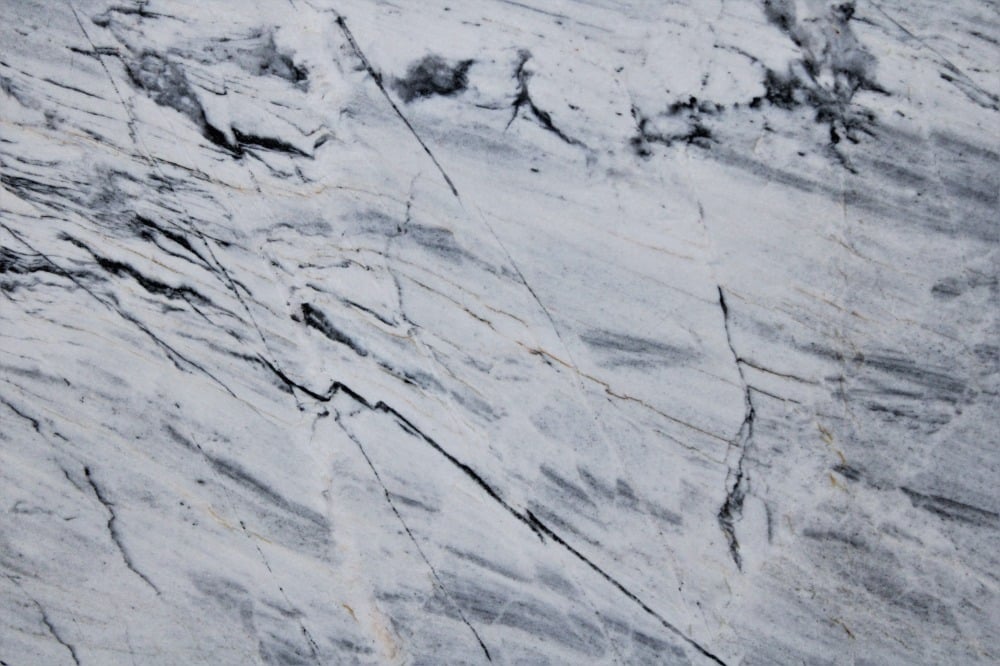 Java Blue is a compilation of several blues and soft crystal colors. Primarily a calming light blue, Java Blue is cut through with streaks and spots of navy and gold. Upon closer inspection, the crystals are apparent and beautiful. Java Blue is great for aquatic environments and looks great poolside as a fountain, waterfall, or exterior countertop. Quartzite is resistant to scratching, staining, and fading, and the beauty is unmatched
Please follow and like us: