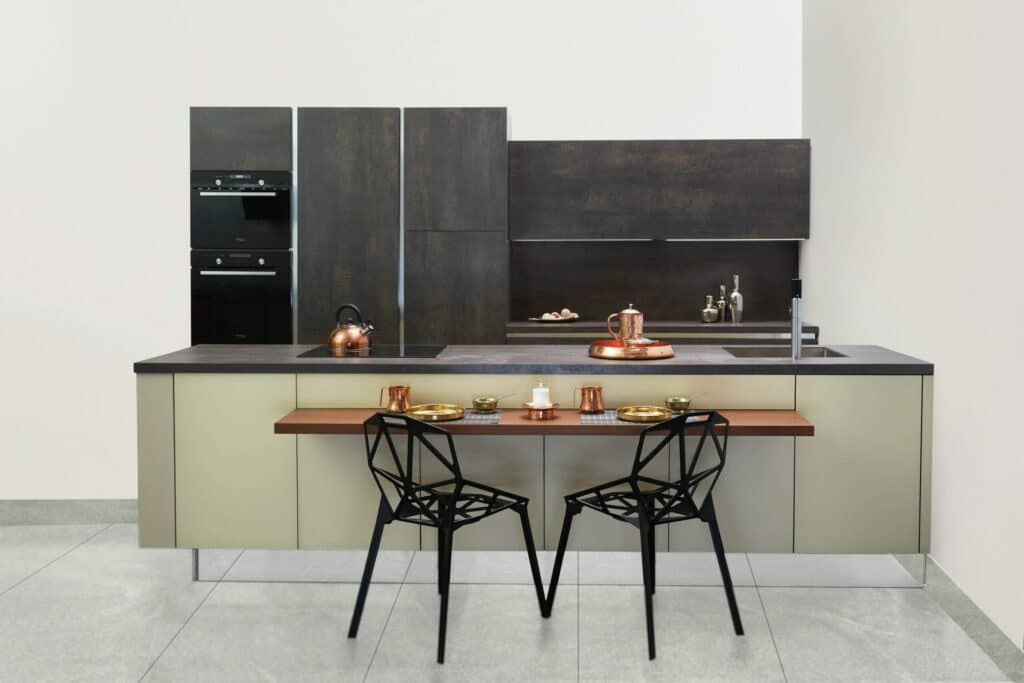 Designed and crafted by Mother Nature, natural stone offers unparalleled organic beauty and everlasting elegance. Along with magnificent aesthetics, naturally occurring stones like marble, granite and quartzite also deliver dependable durability. The style and functionality of natural stone can be leveraged in spaces throughout the home, with natural stone for floor holding a place among the most viable applications. Still, like any material, natural stone has perks as well as downfalls to be aware of when considering it for flooring. Let's take a look at some of the major positives and possible negatives of deciding on natural stone for floors.
The Pros of Natural Stone for Floor
The plentiful benefits of incorporating natural stone flooring into your home design include:
It's sturdy & non-slip – Providing plenty of traction, natural stone is a practical option for households with kids and pets. It will reliably withstand family foot traffic, so long as you choose a variety which is approved for flooring.
It lends a luxurious, one-of-a-kind look – If you are looking to elevate your interior or exterior design, adding natural stone is a surefire way to accomplish this. From exquisite Alpine Blue granite to whimsical Scarlet Crystal quartzite to dramatic Red Dragon onyx, there are endless natural stone color, style & size options available to help bring your vision to life.
It's uncomplicated to clean – Taking care of natural stone flooring is relatively straightforward and not overly time consuming. A few keys for success include choosing an appropriate cleaner and sweeping/mopping regularly to prevent buildup of dust & debris. For more details, check out our comprehensive guide to cleaning natural stone like a pro!
The Cons of Natural Stone for Floor
Now, for a few conceivable downsides of installing a natural stone floor:
It's one of the pricier options – Depending on the size of the area you need to cover, as well as the particular type of stone you choose, natural stone flooring can get costly. You may also eventually need to hire a professional to repair chips and other imperfections which may occur with daily wear and tear. If it suits your budget, however, investing in this splendid, long-lasting flooring material will assuredly prove to be worth the expense!
It's typically porous by nature – Most types of natural stone are porous, meaning they require regular sealing to ensure that moisture, bacteria and other substances cannot penetrate their surface. Necessary to prevent stains & preserve the floor's integrity over time, this maintenance step can make natural stone a bit less appealing to some homeowners.
A Few More Important Considerations
Now that we've laid out the advantages and potential negative points of choosing natural stone for floor projects, we'd like to end with a couple additional tips to keep in mind:
Remember that different types of natural stone have unique properties – Marble, soapstone, granite, onyx, schist and quartzite all fall under the category of natural stone. However, each has its own set of distinct characteristics. When comparing & contrasting, be sure to consider appearance, care requirements and other qualities which could affect the suitability of certain natural stone varieties for your desired application.
Don't forget to ask about moisture absorption rate – If you are considering natural stone for flooring in an area that is prone to moisture, such as a bathroom or outdoor living space, moisture absorption rate is another essential consideration. Pro tip: For these applications, a naturally non-porous (impervious) stone such as soapstone will perform best, with minimal maintenance required!
Explore Our Premier Selection of Natural Stone Surfaces
A precious product of the earth, natural stone is known for its wondrous, inimitable appearance and array of practical properties. If you desire to bring a combination of durability & head-turning beauty into your home, you may wish to install a natural stone floor. But, with such an extensive range of options available, choosing the best stone variety for your particular project can feel a bit overwhelming.
Fortunately, the professionals at Cosmos SurfacesTM are here to assist you in your search for the perfect natural stone surface. To learn more about our selection and begin planning your project, reach out to your trusted stone supplier today!
Color of the Month: Chive
This month's featured trending color is Pantone 16-0323, Chive! The Pantone Color Trend Report says, "A savory herbal green, Chive imparts a healthy and restorative harmony."
Imagine you're walking along the forest floor. Looking up, a tangle of brown branches intersect with the sky; like its name suggests, Rain Forest Green brings to mind the image of a lush rainforest. The complex texture and varied greens, golds, and browns make Rain Forest Green a beautiful choice in rooms with greenery or in gardens.
Please follow and like us: