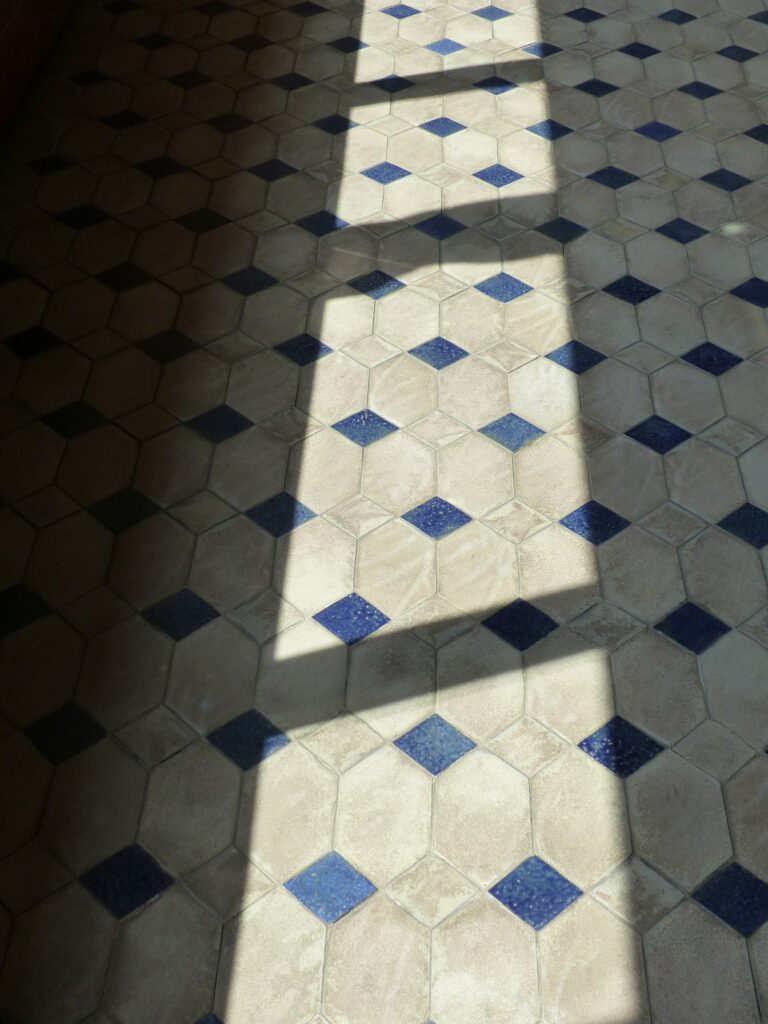 Welcome to the second of our two-part guide on tile pattern ideas! In A Guide to Tile Laying Patterns: Part 1, we covered some of the most popular single- and two-tile patterns out there, but now it's time to kick things up a notch. In this post, we'll explore three-tile, multi-tile and large format tile patterns, as well as backsplash ideas.
THREE-TILE AND MULTI-TILE PATTERNS
By adding more unique tiles to a pattern, it's possible to achieve a level of design and complexity that is totally unique to your space. Let's look at a few popular three-tile and multi-tile pattern ideas:
Layered Corridor
Typically, a corridor pattern is achieved by selecting at least two tiles that differ in size, color or material and laying them in alternating rows for a "corridor" effect. You can add complexity to this pattern by using three or more unique types of tile and alternating with each row. Using a variety of tile sizes works well for this layout.
Versailles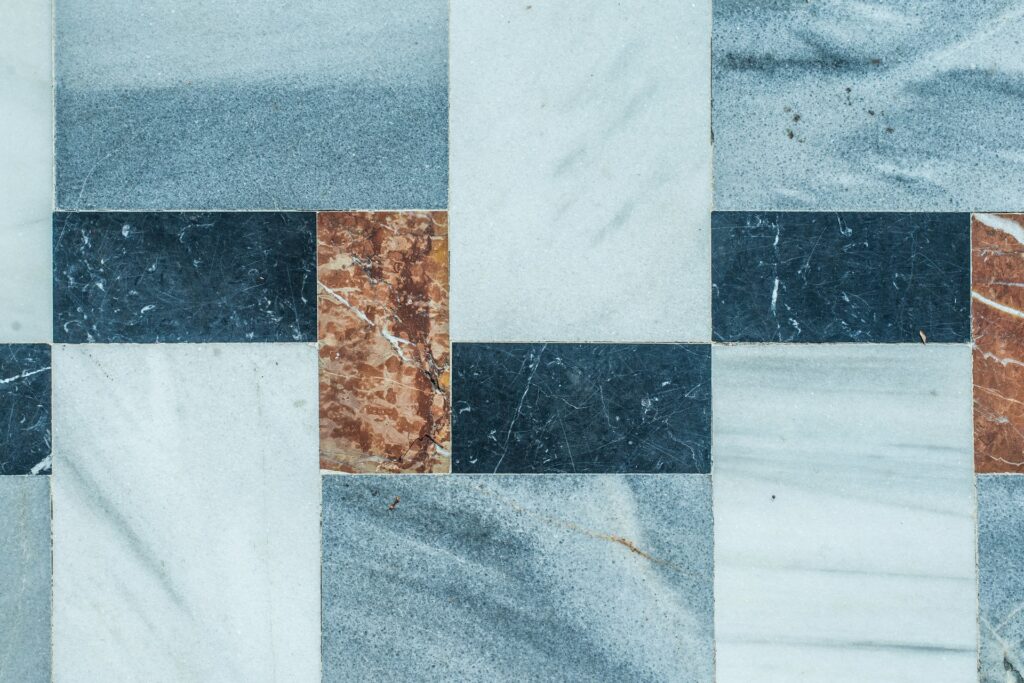 Also known as the "French pattern," the Versailles layout uses four tiles in varying sizes. Pairing tiles with complimentary color and texture variations gives this pattern a wonderful sense of detail and complexity.
The Versailles layout requires some exact measurement—the design creates a repeatable 8 square foot area utilizing four 8" x 8" squares, four 16" x 16" squares, two 8" x 16" rectangles and two 16" x 24" rectangles.
Soldiered
This one is quite similar to a windmill layout, which we covered in Part 1, but in this version a large square tile is used in the center, while varying smaller tiles alternate around its border. This is an excellent opportunity to utilize accent colors and match them to other design elements in a room.
In order to lay down this pattern, you'll need a large square tile, a smaller square tile half its size, and a rectangular tile with the dimensions you would get if you cut the larger square tile in half. As an example, you could use a 12" x 12" large square tile, a 6" x 6" smaller square tile and a 6" x 12" rectangular tile.
LARGE-FORMAT TILES
Due to their size, it can be hard to use complex patterns with large-format tiles. Instead, a few of the simpler layouts can be modified to add interest and variation.
Stepped Brick Patterns
When using large format rectangular tiles, a stepped brick pattern is a great way to add detail and energy to a layout. In this pattern, rows are offset incrementally in one direction, creating a flowing "step" effect. Pro-tip: laying large rectangular tiles vertically can make a room feel larger.
Herringbone Insert
Another modification that works well with large rectangles is the herringbone insert. In this pattern, two smaller square tiles are used in the corner to complete the classic "L" shape the herringbone pattern is known for. You can lay down two of your large rectangular tiles to create an "L" while leaving room to insert two smaller square tiles in the corner.
Staggered Corridor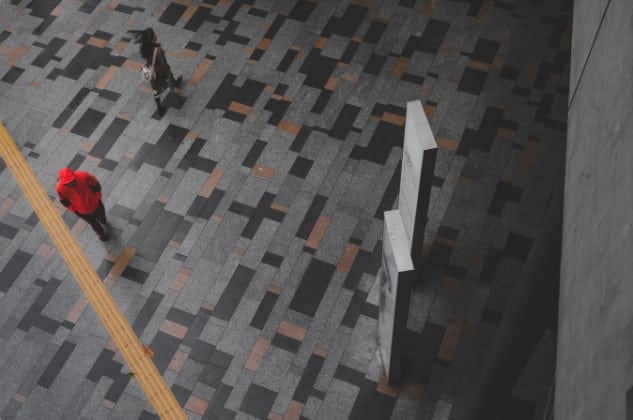 A staggered corridor is a great way to add simple variation to large-format tiles. Using long, narrow rectangles and alternating rows with even narrower tiles works well. For the staggered effect, you can randomly stagger the offset between rows to create playful complexity.
BACKSPLASH
The smaller tiles typically used for backsplash opens the door to a plethora of patterns. Many of the layouts we've discussed for walls and flooring can be used for backsplash as well, but let's look at some ideas that work particularly well for backsplash:
Mosaic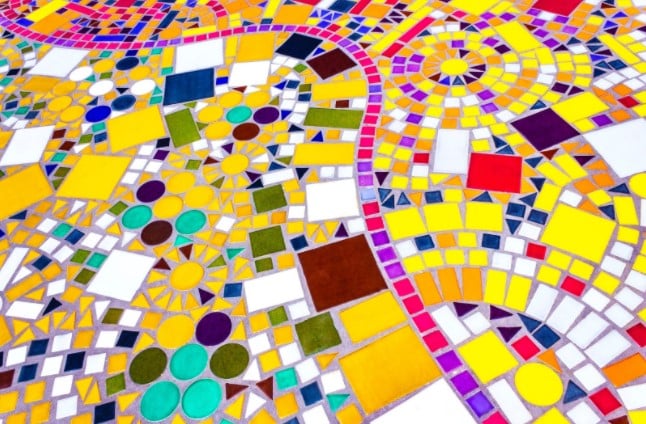 Mosaic tiles are very small (think 1" x 1") and typically repeat in shapes or patterns to create a complex, textured look. Mosaic tiles require more grout, and due to the "busy" look they are known for, these tiles work best in accent areas. The possibilities for pattern designs are just about endless, but even using just one color can still add texture and a look of complexity to a space.
Hexagon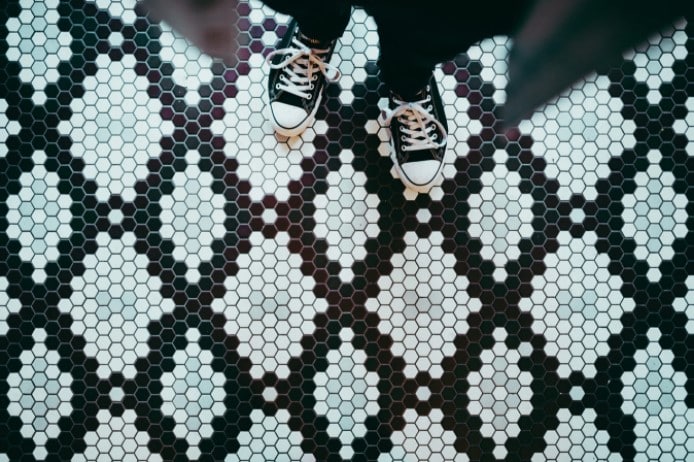 Hexagonal shaped tiles fit together perfectly, making installation simple and straightforward, but you can still introduce patterns like simple flowers or abstract designs by utilizing different colors and textures.
Lacework Patterns
A lacework pattern uses small square tiles and small rectangular tiles installed at a 45-degree angle. Alternate between squares and rectangles and offset the alignment of your rows so that square tiles and rectangular tiles line up.
Need More Tile Pattern Ideas? Work With Cosmos
We hope you've found our guide to tile pattern ideas useful! This is by no means an exhaustive list of the possibilities out there, and many of these patterns can be modified to create the look of your dreams.
If you have questions about tiling or other surface materials, get in touch with Cosmos! We offer a wide selection of products, and our blog provides information on materials, cleaning, maintenance and design tips!
Color of the Month: Chive
This month's featured trending color is Pantone 16-0323, Chive! The Pantone Color Trend Report says, "A savory herbal green, Chive imparts a healthy and restorative harmony."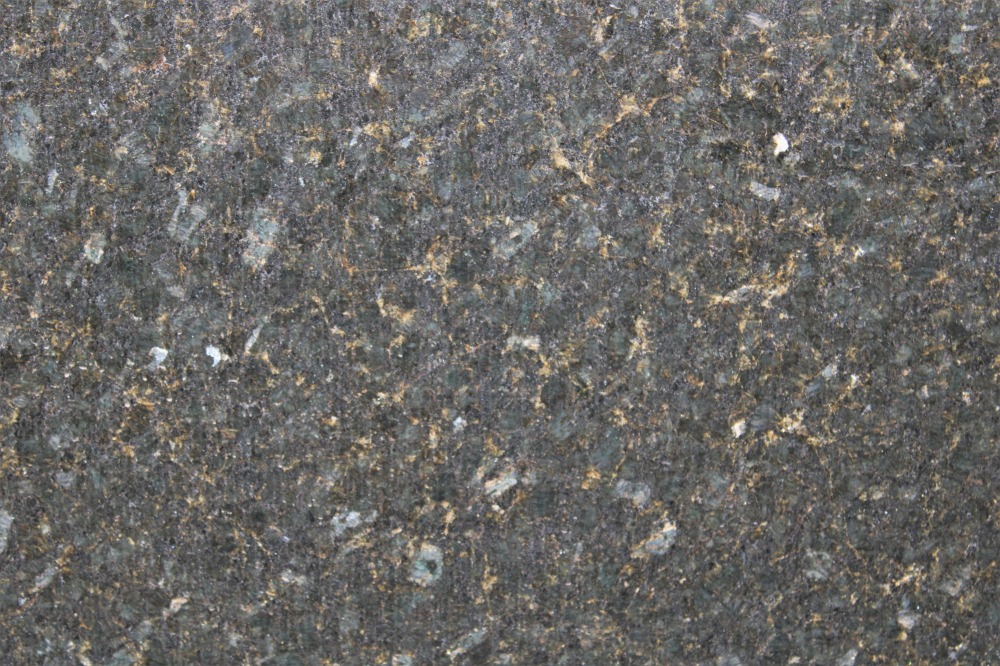 Peacocks are known for their brilliant, iridescent plumage, and this Peacock Green granite is known for its similarly dazzling effect. Feather-like wisps of dark forest green, sage, and indigo dance with subtle flecks of orange and beige. This green granite would look sumptuous and inviting in any interior or exterior space: tabletops, flooring, countertops, vanities, waterfall islands, patios, backsplashes, and more. See this luxe green granite for yourself at a Cosmos location near you.
Please follow and like us: