Among homeowners desiring an aesthetically pleasing backsplash, floor or shower surround that is dependably impervious to moisture, porcelain tile is an unmistakably superior choice. Thanks to the high temperatures & dense materials used to engineer this material, the porcelain tile water absorption rate is incredibly low. Porcelain boasts the highest level of moisture resistance of any tile material out there! Read on to learn more about how tile density & absorption rate are tied together, plus find out where various types of tile rank on the moisture absorption scale.
Porcelain Tile Water Absorption Rate: How It's Calculated
When planning a project in a high-moisture indoor environment such as the bathroom or kitchen – or outdoors – water resistance is a crucial consideration. If tile absorbs too much moisture over time, it can lead to major issues, such as cracking or warping.
A tile's water absorption rate specifies how much moisture it is likely to hold on a continual basis, and provides insight into how reliably the surface will resist water and other liquids. This measurement is obtained by boiling a piece of tile and noting how much weight it gains as a result.
Whether a certain variety of tile is appropriate for an area prone to moisture will largely depend on its level of density. As a general rule, the higher a tile's density, the lower its water absorption rate; and thus, the higher its moisture resistance level.
How Tile Is Ranked Based on Density & Water Absorption Rate
The following system, created by the American National Standards Institute (ANSI), is used to rank the density and resultant water absorption rate of tile:
Low Density (Non-Vitreous) – This ranking indicates that a tile has a water absorption rate above 7 percent. This type of tile is approved for indoor use only.
Medium Density (Semi-Vitreous) – Tiles with a water absorption rate of 3-7 percent are considered medium density. Again, these tiles should exclusively be used indoors to avoid damage.
High Density (Fully Vitreous) – A water absorption rate between .5 percent and 3 percent makes tile suitable for use in exterior applications as well as interior ones.
Extremely Dense (Impervious) – The most dense tiles have a water absorption rate of .5 percent or less. Typically, the porcelain tile water absorption rate falls in this category, meaning that porcelain tile can be used virtually anywhere – indoors or out!
As you can see, ceramic & porcelain tile water absorption rate has a direct impact on whether a specific type of tile is well suited for a particular setting. Because the porcelain tile water absorption rate is generally 0.5% or below, it's no wonder this surfacing material is such a popular selection for shower features, backsplashes, exterior wall cladding, swimming pools and flooring throughout the home!
A Few Important Notes
Now that we've provided an overview of what a tile's water absorption rate means and how it's determined, we'd like to offer a few additional tips to keep in mind when considering tile for a design project:
The lower a tile's water absorption rate, the less readily it will absorb food & beverage stains. This is yet another benefit of choosing dense porcelain tile for kitchen applications!
As for ceramic tile, the water absorption rate can vary widely. The density of this material spans from low to high, depending on the specific variety. Be sure to inquire about the absorption rate of any tiles you are considering, in order to ensure they are a good fit for your project.
Natural stone tile is another beautiful & durable option for projects throughout the home. However, it typically needs to be sealed regularly in order to offer ample moisture resistance for kitchen & bathroom applications.
Another important thing to consider is the water resistance level of the grout used for your tile installation. Most likely, the grout will be less capable of repelling liquids than the tile itself, in which case a sealant will be required to prevent moisture penetration over time.
Complete Your Surfacing Project with the Pros at Cosmos SurfacesTM
After all this talk about tile, you may be eager to explore beautiful, resilient surfacing options for your home. Perhaps you'd like help deciding between ceramic vs. porcelain tile, or maybe you're interested in hearing about the benefits of natural stone. As a trusted surfacing material supplier & authority, Cosmos SurfacesTM is here to help you locate the perfect option to fit your application, design style and budget. To leverage the expertise of our friendly team for your upcoming project, get in touch with us on our website today!
Color of the Month: Chive
This month's featured trending color is Pantone 16-0323, Chive! The Pantone Color Trend Report says, "A savory herbal green, Chive imparts a healthy and restorative harmony."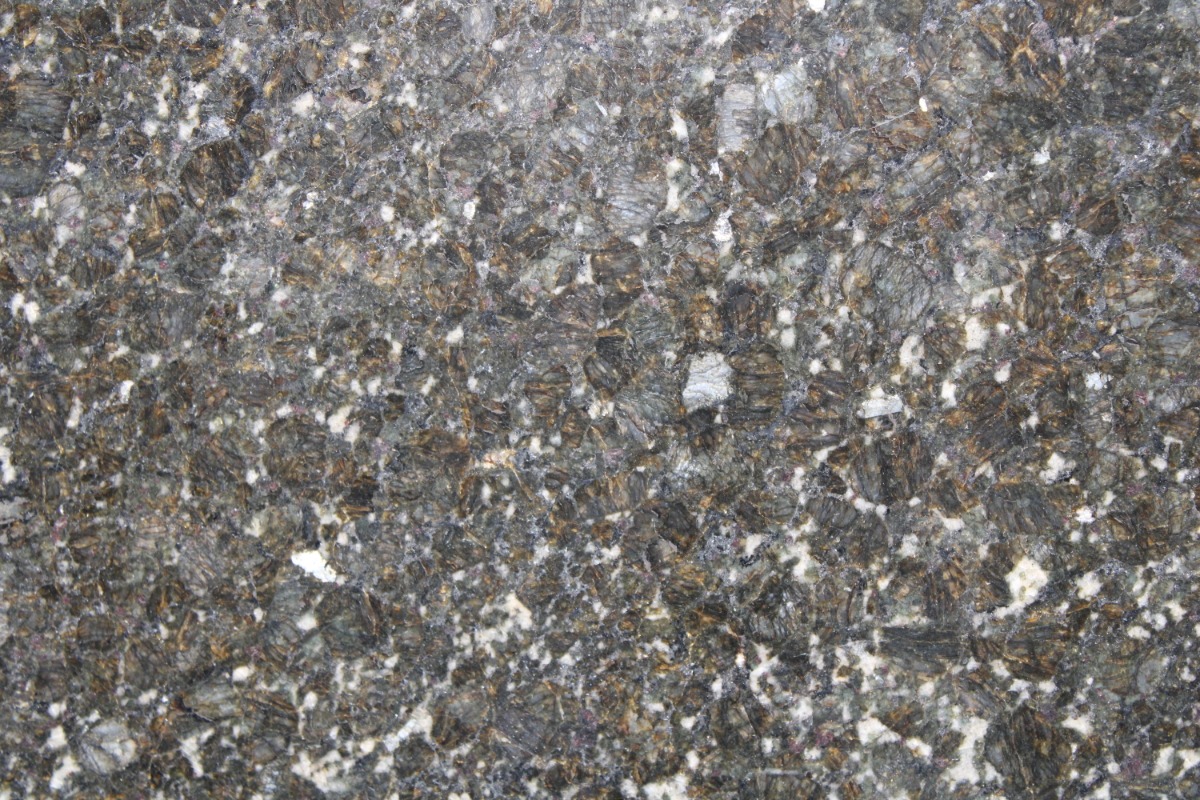 Specks of ethereal amber and bright white serve as the perfect accentuating accompaniment to royal jade; this description depicts Butterfly Green, a visually gratifying granite found in Brazil. Its consistent pattern makes it a highly versatile choice suited for use in many different applications, including vanity tops, backsplashes and countertops.
Please follow and like us: