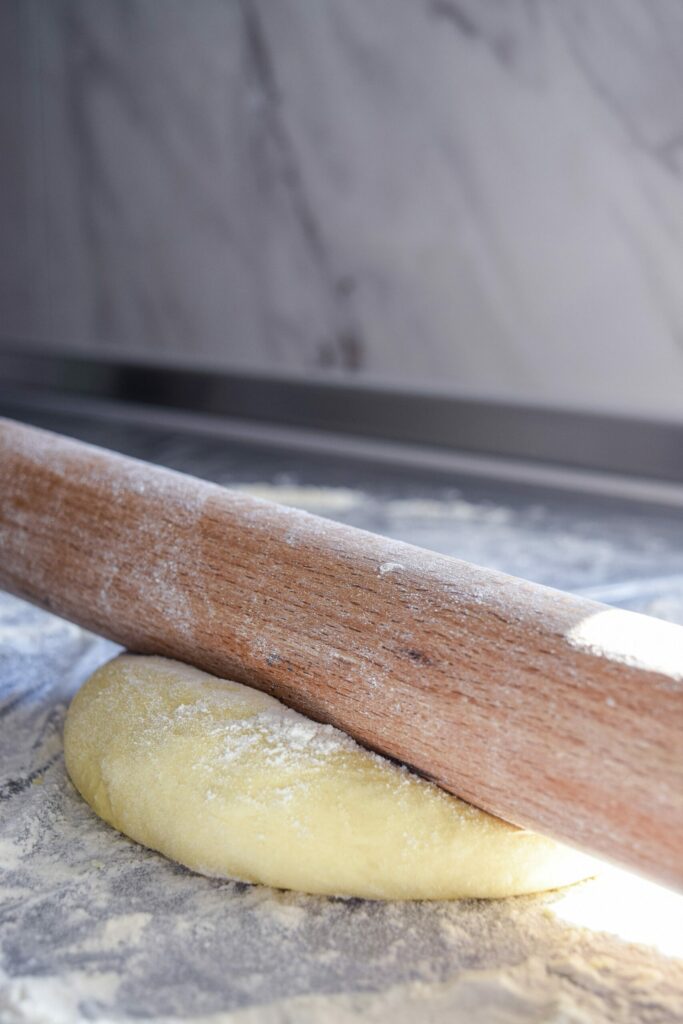 With Thanksgiving & the winter holidays right around the corner, you may be on a mission to maximize the functionality & aesthetic appeal of your kitchen design. When planning a kitchen renovation, it's only natural to start with the countertops – otherwise known as the focal point of the kitchen! As you seek to find an attractive, long-wearing countertop material that fits your lifestyle and personality, you might compare quartz vs. granite vs. marble. All three are popular choices for kitchen countertops, so how do you know which will best suit your family and home? Cosmos SurfacesTM is here to break down the differences and highlight the benefits each material can bring to your culinary space.
Characteristics of Quartz: Pros & Cons for a Cooking Area
Could quartz be the perfect match for your next kitchen countertop? Let's begin our comparison of quartz vs. granite vs. marble by exploring the properties of this engineered stone:
Composition – Quartz is comprised primarily of pulverized natural stones like granite and quartz, although the final product may not necessarily contain much raw quartz at all. Around 90% of a quartz slab is usually a blend of stone and industrial waste like glass and mirrors, with the other portion consisting of binders and polymers.
Perks – Owing to its composition, quartz is dense, scratch resistant and non-porous. That last one means there's no need to seal the surface in order to safeguard against bacteria, moisture and stains. Indeed, quartz can tolerate exposure to acidic liquids like wine or citrus juice, with low risk of etching so long as spills are cleaned up promptly. In terms of ease of maintenance, all of the above gives quartz an edge over natural stones like granite and marble.
Pitfalls – As compared to marble, quartz has a lower ability to resist heat. So, to avoid cracks and other damage, hot cookware should always be placed on a trivet so it does not come into direct contact with the countertop. So, if you're planning to torch that sugar on your Crème Brulee, make sure that there is a barrier between your quartz countertop and the dish! Prolonged exposure to direct sunlight should also be avoided to prevent discoloration and warping.
How Does Granite Perform in the Kitchen?
Granite has been a leading kitchen countertop option for many decades – and for several good reasons:
Composition – Made up of minerals like quartz, mica and feldspar, granite is an igneous rock which forms as magma crystallizes. Its creation process lends it virtually unmatched density in the world of stone.
Perks – Thanks to its extreme hardness, granite makes an impressively durable countertop that can stand up to heat and high-traffic use while resisting scratches and cracks.
Pitfalls – To some homeowners, granite is a bit too hard – in which case a softer stone such as marble may be more desirable. Like any stone surface, granite does require daily & weekly cleaning to uphold its pristine appearance. Additionally, many types of granite must be sealed to ensure optimal performance & longevity.
Why Marble Countertops Are a Baker's Dream
Last but not least, marble is another natural stone which can make for a timelessly stunning yet functional kitchen countertop – particularly if you love to bake! Here's how:
Composition – Composed largely of calcite mixed with a smaller amount of other minerals, marble is a metamorphic rock. It is the product of limestone being subjected to extreme heat and pressure over millions of years.
Perks – Marble is esteemed for its ability to resist both heat and cracking, in turn making it a terrific option for heavily used surfaces like the kitchen countertop. What's more, professional and at-home bakers alike prefer marble due to its outstanding temperature retention properties. Naturally cool and soft to the touch, marble offers the ideal surface for rolling out dough – for everything from pizza to holiday pastries!
Pitfalls – While marble's softness is beneficial in certain ways, its lower density and high porosity mean that the stone is more vulnerable to staining and etching. To make a marble countertop as resilient as possible, professional sealing on a regular basis is a must. On another important note, acidic cleaners should be avoided since marble can be damaged by them.
Quartz Vs. Granite Vs. Marble: Explore Your Options with Cosmos SurfacesTM
Hopefully, you feel more clear on which material is most aligned to your personality and preferences after reading this article. If you're stuck choosing among quartz vs. granite vs. marble, the experts at Cosmos Surfaces are here to assist. To help you make the most informed decision for your kitchen, we'll take into account your design style, budget and which features are most important to you.
Cosmos SurfacesTM invites you to browse our broad selection of stone surfaces for the kitchen and other areas of the home. Your trusted stone supplier is proud to provide top-quality surfacing materials for any project, including natural stone, engineered quartz and even quartz that looks like marble. If you have any questions or would like to locate our nearest showroom to you, don't hesitate to get in touch!
Color of the Month: Ash
This month's featured trending color is Pantone 16-3802, Ash! The Pantone Color Trend Report says, "Solid and strong, eternally timeless Ash conveys a message of longevity."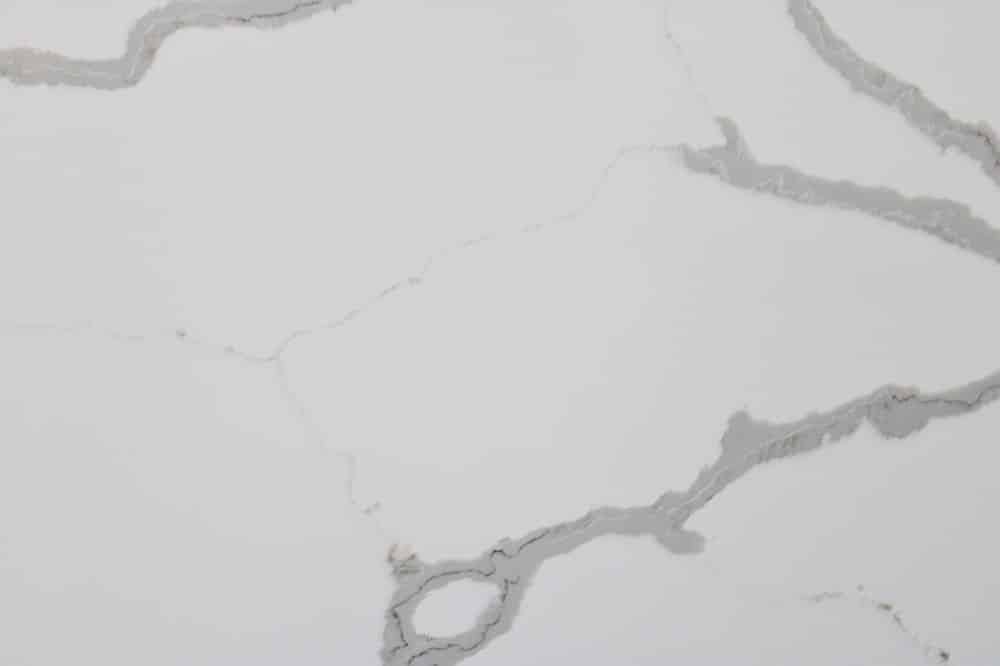 Bold, dramatic grey veining imbues Calacatta Vintage with sensational personality. This white quartz embodies that refined flair characteristic of rare Italian marble, yet with superior durability you can trust in your home's most well-loved spaces. This white quartz truly shines in bathrooms, kitchens, countertops, flooring, commercial spaces, and beyond.
Please follow and like us: