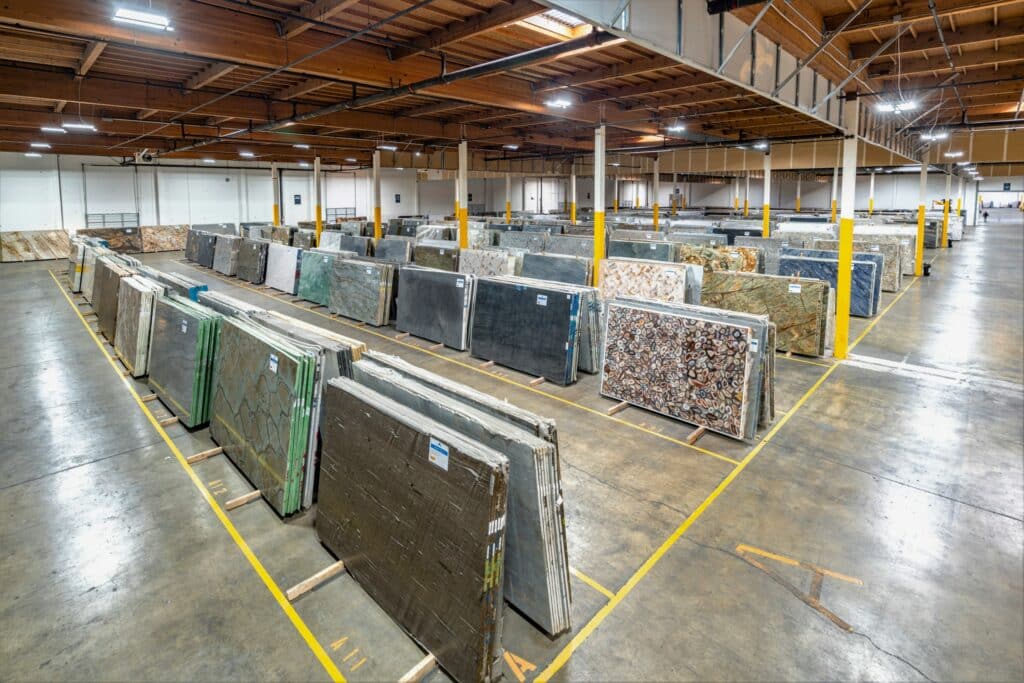 There are many great natural stone and engineered surfacing materials to choose from – each with their own properties, maintenance requirements and aesthetic appeal. In this post, Cosmos SurfacesTM provides guidelines on how to choose countertop material to fit your needs and your budget. Here are some of the factors you should take into consideration when making your choice:
Finishes
One of the first things you think about when choosing a countertop is the appearance. The finish applied to a stone surface can alter its overall visual effect. There seems to be a trend among homeowners to opt for a leathered finish, which adds texture to the surface. When it comes to light-colored surfaces, like white countertops, a honed or leathered finish can help disguise etch marks.
It's important to note that not all types of stone can accept all types of finishes. If you have your eye on a particular style of finish, you'll want to make sure the stone you decide can accept it. Our post on everything you need to know about stone finishes provides an in-depth look at the properties of each type of finish.
Porosity
One of the biggest considerations when choosing a kitchen or bathroom countertop material is porosity. This will significantly impact the maintenance required, as some porous stones/surfaces need to be sealed regularly to prevent stains and damage. Marble is an example of a porous stone that requires that bit of extra attention to keep it looking gorgeous. With the right care and maintenance, marble can last for generations – but it might not be the right surface for you if you want to avoid sealing. Take a look at our detailed post on how to care for marble for more information on this gorgeous natural stone.
On the other end of the spectrum, you'll find surfaces like quartz countertops – engineered stone containing minerals along with binders and fillers. Quartz countertops are completely non-porous and do not require sealing, which makes them easy to maintain. They come in a wide variety of styles and colors and can even mimic real marble very closely. Our post on how to clean quartz surfaces explores its properties and the maintenance required.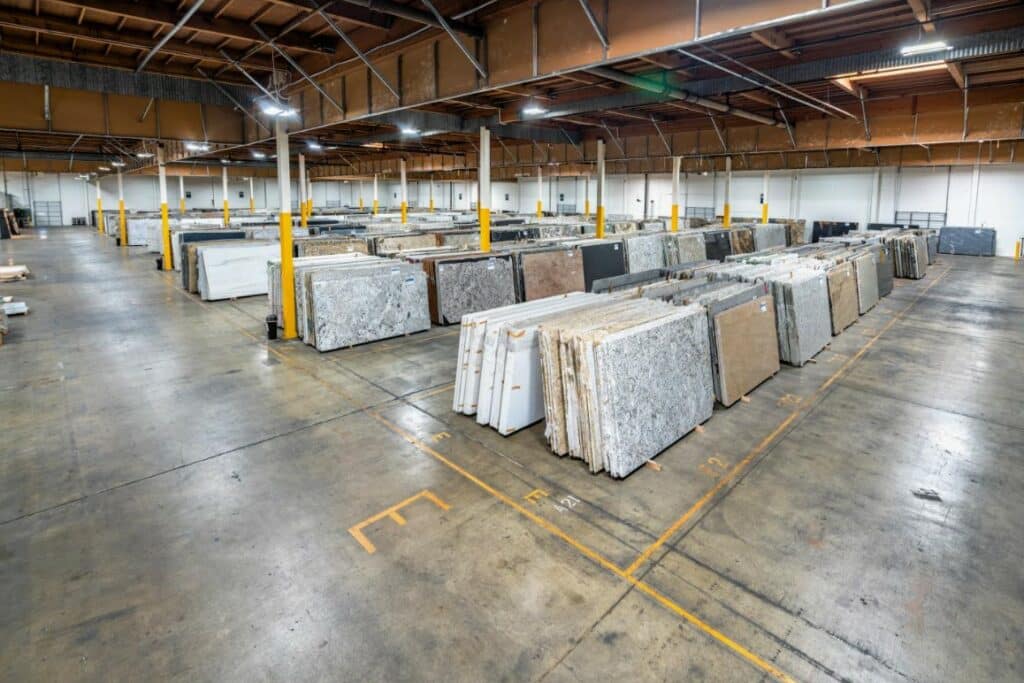 Durability
The durability of a surface is a huge factor in an area like the kitchen, where everyday wear and tear is inevitable. Busy families might want to consider natural stones known for a combination of durability and low maintenance. Granite and quartzite are both great options here, as these materials balance beauty, durability and relatively low maintenance requirements. This post on granite and its uses provides more information on the stone's qualities, while our post on quartzite maintenance covers cleaning, sealing and stain removal.
Budget
At the end of the day, your budget will definitely impact your decision. It's important to note many factors go into the cost of a surface material. There might be decisions you can make along the production process that impact the final price tag. Marble, for example, is a natural stone some might consider outside of their budget. However, there are different types of marble that vary in price. Factors like where the marble is quarried, the rarity and demand for the stone, the finish applied and details like edge profiling can all add to or subtract from the final cost. If you have your heart set on a type of stone, but you are concerned about the limits of your budget, work with a professional to find out whether there are alternatives to the product of choice or if any adjustments can be made to suit your budgetary needs.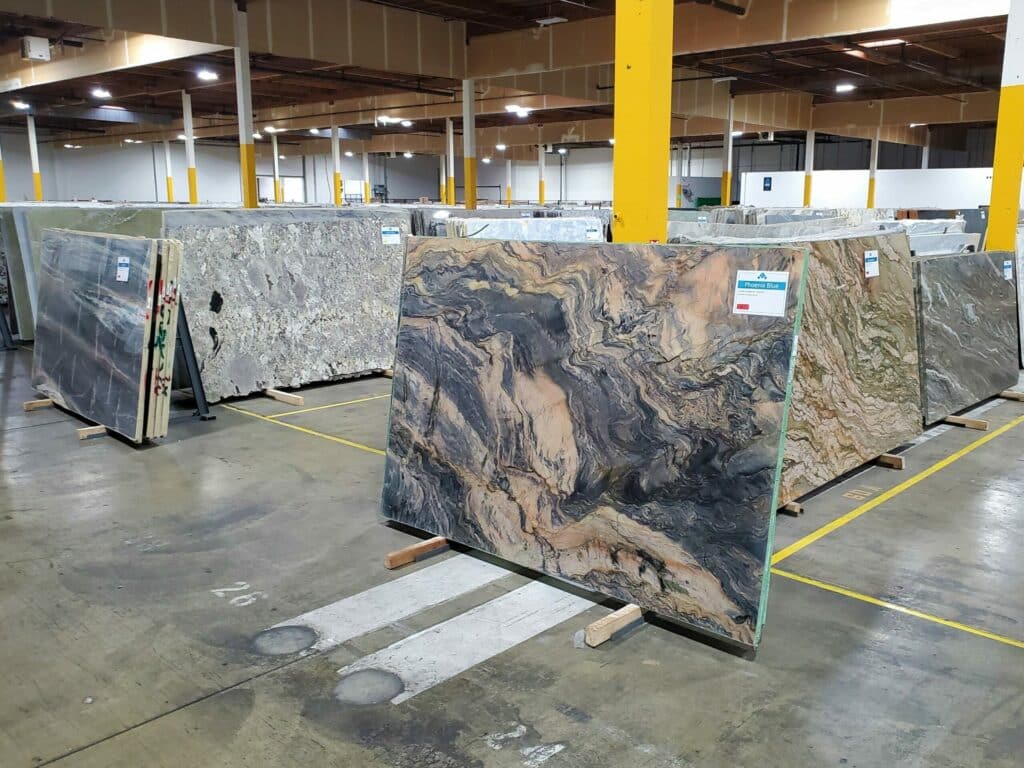 Why Natural Stone?
Speaking of budget, you might wonder why homeowners would opt for natural stone surfaces when manmade alternatives are available, often at lower costs. This, too, is a multifaceted topic. While these materials may have a lower initial cost, they sometimes cannot stand up to the durability of natural stone surfaces. You can think of natural stone as a long-term investment. With proper care and maintenance, these surfaces can last for generations, while manmade alternatives may need to be replaced within the same period of time.
In addition to durability, a natural stone surface has the appeal of being completely unique. These stones are the result of the Earth's natural geological processes – no two slabs are exactly alike. Some stones are the result of a powerful, violent event, like the eruption of a volcano, while others formed across millions of years of heat and pressure below the surface of the Earth. Natural stone surfaces are abundant in unique, striking details. They often contain patterns or vibrant splashes of color that tell the story of its formation, and the minerals contained within.
Wondering How to Choose Countertop Material? Work with Cosmos!
If you have more questions about how to choose countertop material, reach out to Cosmos SurfacesTM today. We bring decades of expertise to the table, and our team of experts is always happy to help!
Color of the Month: Fired Brick
This month's featured trending color is Pantone 19-1337, Fired Brick! The Pantone Color Trend Report says, "Strong and sturdy, Fired Brick adds gravitas."
Rich browns and deep silvers make up the quartzite known as Sandalus. Sandalus has a leathered finish that brings out the subtle layers that give this material a rugged appearance. Perfect among wood, leather, and silver, Sandalus makes a great addition to any exterior space or woodsy aesthetic. Quartzite is resistant to scratching, staining, and fading, and the beauty is unmatched.
Please follow and like us: