Engineered quartz and naturally occuring quartzite are two top contenders for renovation projects in the kitchen and bathroom. Because their names sound so similar, it's easy to get these premium surfacing materials confused – and people often do. While the two materials do have certain qualities in common, ultimately, they have different properties and their own unique benefits. When considering quartz vs. quartzite, it's important to note these differences. As a leading supplier of both materials, Cosmos SurfacesTM is here to explain how to tell them apart and decide which is best for your application.
Quartz Vs. Quartzite: The Differences Explained
When it comes to quartz vz. quartzite, it's not a competition – both surfaces have great benefits in design applications. Here are some of the ways they differ:
Composition & Appearance – As mentioned above, quartz is engineered (man-made), whereas quartzite is the result of natural geologic processes occurring over millions of years. While both quartz and quartzite are composed majorly of natural quartz mineral, differing mineral compositions and formation processes produce one-of-a-kind patterns and coloring in natural quartzite, making each piece totally unique. Quartz on the other hand is an engineered product, that is available in a wide range of styles carefully designed to meet customer needs and current trends and can be easily replicated. With the current advances in technology, engineered quartz can imitate the appearance of natural stone very impressively.
Density & Longevity – Both quartzite and quartz are considered to be hardwearing materials, well suited to kitchen and bathroom applications. However, quartzite could be considered a bit more durable, due to the extremely high density given to it by nature. Furthermore, the resin used in the manufacturing of quartz is less resistant to heat.
Suitability for Outdoor Applications – Natural quartzite can stand up to the elements, making it a favorable option for outdoor kitchens, flooring and more. Quartz performs best indoors, as it is more sensitive to heat and sunlight. So, creating a look that flows from indoor to outdoor is easily achieved with natural quartzite.
Sealing Requirements – Because the mineral composition of quartzite varies, some quartzites are more porous than others. If a porous quartzite is chosen, it must be sealed properly to keep out moisture and bacteria. Quartz is manufactured to be non-porous and thus does not need to be sealed. This makes it preferable for some homeowners who prefer to worry less about maintenance.
All of the above should be taken into account when deciding on quartz vs. quartzite. Ultimately, the ideal option will depend on your project and your preferences.
Stuck Between Quartz & Quartzite? Consult Our Experts for Assistance
Now that you're aware of the key characteristics that set quartz apart from quartzite, you may be curious to find out which one is most appropriate for your desired application. Cosmos SurfacesTM is here to offer you our expertise as you seek out the perfect surfacing material.
Browse our online gallery to explore our huge selection, which includes this whimsical quartzite called Scarlet Crystal: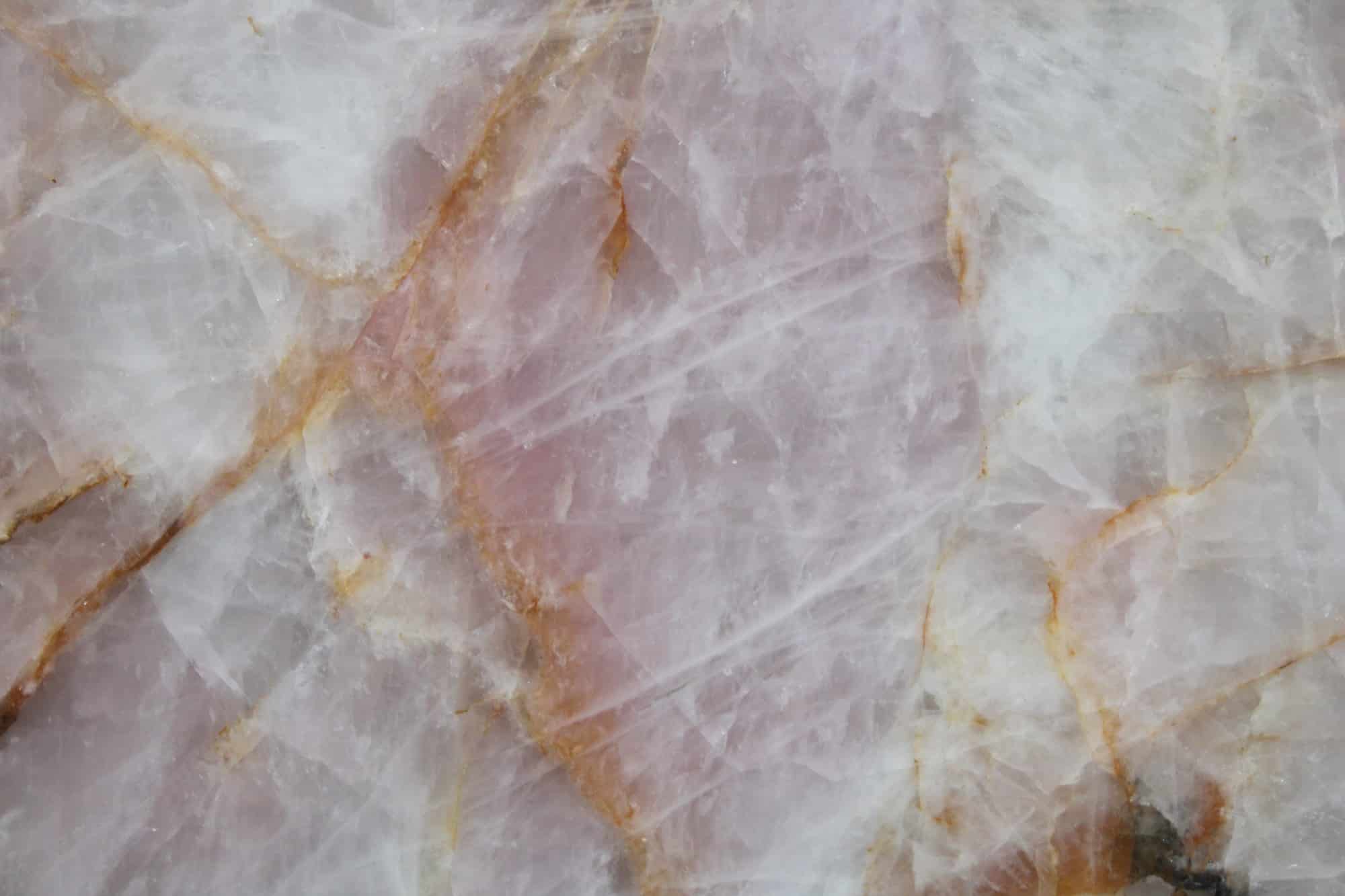 Once you're ready to discuss the options that catch your eye, reach out for personalized guidance from an industry professional at Cosmos SurfacesTM. We look forward to assisting you!
Color of the Month: Cinnamon Stick
This month's featured trending color is Pantone 18-1345, Cinnamon Stick! The Pantone Color Trend Report says, "Earthy and warm, Cinnamon Stick is sweet yet spicy."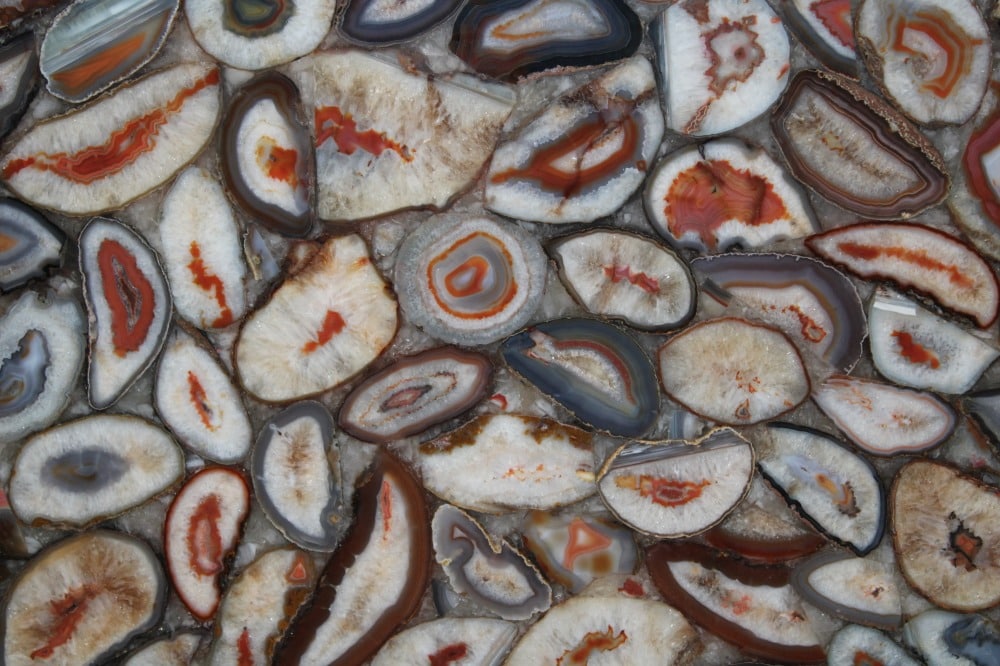 Agate Vermell is a semi-precious type of red agate stone. Unique, hand-picked stones are processed manually to make red agate a work of art to add to any home. The deep amber and warm browns of red agate pairs well with wood and can be installed as countertops, backsplashes, accent walls,  and more. Backlighting this stone creates a stunning visual that is guaranteed to make heads turn.
Please follow and like us: