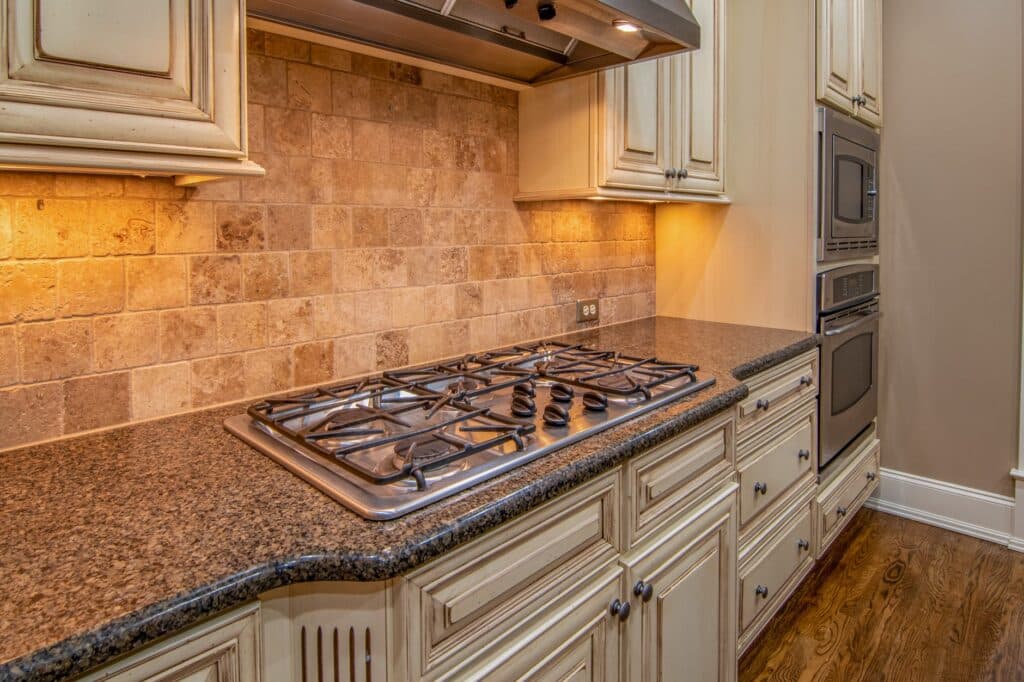 Durable, beautiful, and easy to clean, granite is one of the most popular household surfaces out there. But how do you maintain granite countertops and keep them looking beautiful in the long term? This post from Cosmos SurfacesTM provides easy steps you can follow to keep your granite looking clean and new.
How Do You Maintain Granite Countertops?
All surface materials require some amount of regular maintenance. While granite is one of the easiest natural stone surfaces to care for, it can become dull or stained over time around sinks and high traffic work areas. Prevention is key! Making a habit out of the following measures will go a long way in protecting your granite countertops for many years to come:
Wipe counters daily with a neutral cleaner
Use cutting boards, cooling racks and trivets
Clean spills and moisture as soon as possible
Keep bottles of cleaning fluids like dish detergent off of countertops (on a dish, for example)
Use coasters for mugs and glasses
Dry underneath dishes regularly
Wipe water around faucets off daily to prevent it from calcifying and turning white (using a neutral cleaner once a week can clear away buildup)
Sealing Granite Surfaces
All granites will benefit from being sealed properly, which the installer/fabricator can take care of for you. All light colored granites must be sealed properly to prevent water and other liquids from being absorbed. With the right daily maintenance, a good sealer can last for up to ten years! Penetrating sealers form a chemical bond with the stone's surface and provide additional protection against water, oil, grease, stains and the general wear and tear of daily use. Applying a sealer often entails simply spraying the product on and wiping off excess. It's always wise to check manufacturer recommendations on how to properly apply a sealer. In the coming weeks, we'll be talking about sealing natural stone in more detail.
Oxidation from sunlight and air can break down sealers over time. However, an even bigger culprit is the use of improper cleaners, which brings us to…
A Note on Cleaning Products
It's important to check cleaning labels to ensure a product is safe for use on stone before applying. A daily stone surface cleaner should not leave behind residue. As such, it is not advisable to use dish detergent on countertops, as they often contain fatty acids which can leave a greasy film and dull the surface or leave unsightly streaks.
If you'd like to know more about the science behind granite, check out this post on how granite is formed, or reach out to Cosmos with your questions! We offer a wide selection of natural stone surfaces and our team is dedicated to serving ALL of our customers with knowledge, passion and respect.
Color of the Month: Cinnamon Stick
This month's featured trending color is Pantone 18-1345, Cinnamon Stick! The Pantone Color Trend Report says, "Earthy and warm, Cinnamon Stick is sweet yet spicy."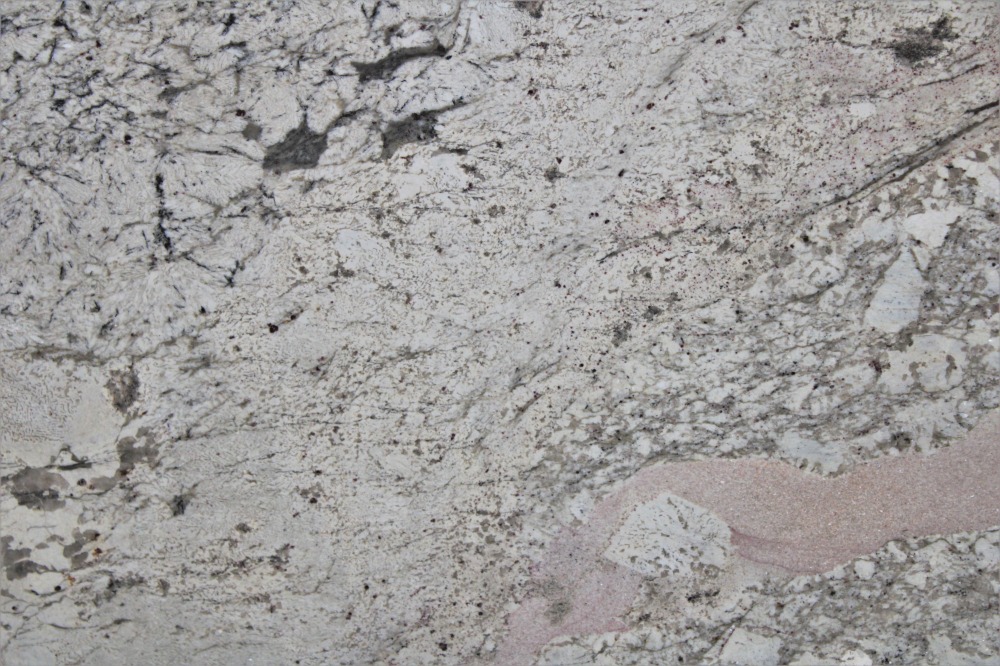 Named after two historic and high-class French cities, Monte Carlo Bordeaux is a sophisticated granite sourced from Brazil. Its regal white base is complemented by beige veins and dots of soft burgundy that lend a soothing appearance to the stone. For kitchen and bathroom projects alike, Monte Carlo Bordeaux is a lovely and long-lasting option that performs well on countertops, vanity tops and more.
Please follow and like us: