Soapstone tends to get less attention as a surfacing material than its popular stone counterparts, like granite and marble. However, soapstone holds a unique place in our hearts. Perfect for natural, minimalist spaces and those who enjoy the freedom of taking on DIY repairs themselves, soapstone just might be the right match for your home. In today's post, we discuss soapstone colors, as well as the stone's key properties and a few maintenance tips.
What is Soapstone?
Soapstone is named for its "soapy" feel and notably contains the mineral talc. The amount of talc present in a slab of soapstone determines its hardness. As the percentage of talc in soapstone often varies, the overall hardness of the stone will vary as well. Soapstone intended for practical use, such as kitchen countertops, contains less talc, while harder minerals like chlorite, magnesite and amphibole feature more prominently in its makeup. This broad variation in potential mineral components makes soapstone more of a family of stones. It's wise to work with a reputable dealer to ensure the stone you're considering is a good match for your lifestyle.
What Soapstone Colors Are Available?
Natural soapstone colors can range from grey, green or black to a bluish-grey hue. Some soapstone options, like our grey soapstone here at Cosmos SurfacesTM, feature white swirls and dramatic veining patterns. This makes soapstone a worthwhile contender for aesthetic natural stones like granite and marble.
The soapstone color family largely consists of neutral colors, which makes it easy to fit soapstone in with surrounding decor. At the same time, blue or green toned options, like our jade soapstone, can contribute to a serene, earth-inspired color palette. These colors work beautifully with other natural elements, like wood, plants and water features.
The Properties of Soapstone 
Soapstone is an excellent option for rustic, farmhouse-inspired spaces. With its natural look and feel, soapstone fits in well with a laid back, peaceful lifestyle. Soapstone has the following properties:
Heat-Resistance—soapstone is highly heat resistant, which makes it great for use around stove tops and fireplaces.
Heat-Retention—soapstone is capable of absorbing, retaining and radiating warmth. This makes it a great material for homes in cold climates.
Acid-Resistance—soapstone is often used in laboratory settings as one of its components, talc, is chemically inactive. This is great news in the kitchen as well, as acidic substances won't damage your soapstone.
Non-Porosity—soapstone is incredibly dense, which makes it highly resistant to taking on stains. The talc in soapstone is hydrophobic, which means it actually repels water instead of absorbing it.
The Uses of Soapstone
From its high resistance to heat and acids to it's non-slip texture, soapstone brings a plethora of benefits to the table. This versatile material has many uses, including:
Kitchen countertops.
Flooring.
Outdoor patios.
Kitchen sinks.
Fireplace and hearth surrounds.
Bathroom applications.
Soapstone Care and Maintenance
Whichever color you choose for your soapstone, it's important to note prolonged oxygen exposure will darken the stone over time. This gives it a rustic, natural appearance which can contribute to a farmhouse-inspired design aesthetic. Mineral oil can be applied to soapstone as a way to refresh and even out its coloring, or to speed up the darkening process. Rather than a glossy finish, soapstone retains a soft, warm glow.
A unique quality of soapstone is that scratches and scuff marks can easily be sanded or buffed out. Even gouges can be filled in with a mixture of stone chips and epoxy, making soapstone a user-friendly option when it comes to DIY repairs.
For daily cleaning, soapstone can be cleaned with a mild dish detergent and soft sponge or cloth. Avoid using abrasive cleaners or scouring pads, as these can scratch your soapstone countertops. Allow the area to dry completely. Owing to its non-porosity and hydrophobic qualities, soapstone scores big on hygiene, as it won't harbor moisture where bacteria thrives. For a look at how soapstone stacks up against other natural stones, check out granite vs. soapstone.
Looking for Soapstone? Work with Cosmos!
If you have questions about soapstone, contact us or give us a call today! Cosmos SurfacesTM has a gorgeous selection of soapstone, along with a wide range of other natural stone surfaces. Our team of experts is always ready to help!
Color of the Month: Saffron
Saffron is a radiant gold with bright and deep undertones. It is perfect for adding sunny color to the walls in any living space. Pair with deep toned antiques or clean black and white.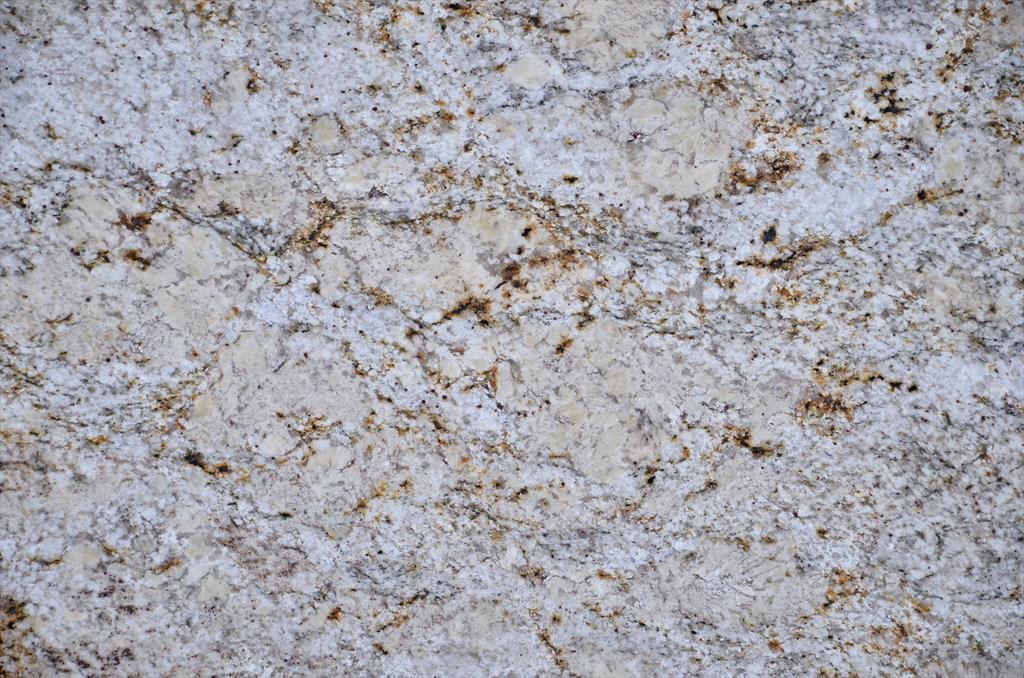 The light beige background of the Istanbul granite is interspersed with fields of white and deep golden veins. The shifting patterns and earthy tones of this Brazilian granite give each slab a unique appearance, making it a popular choice in varying applications for projects of all sizes.
Please follow and like us: