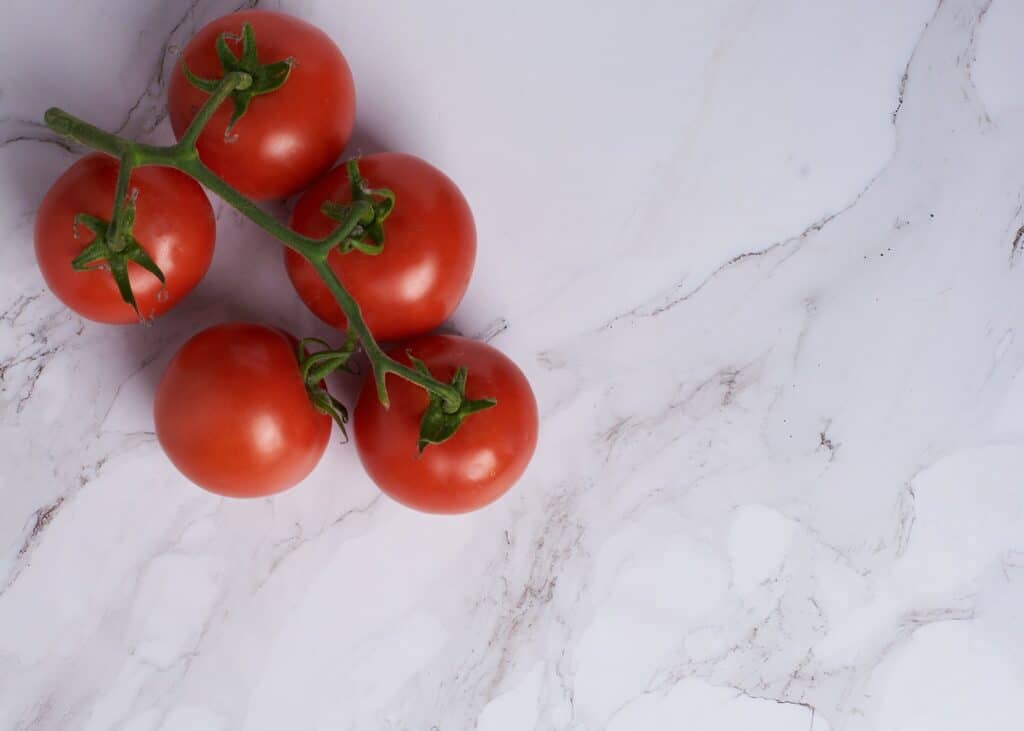 Selecting the perfect natural stone for your home is a big decision. Different stone surfaces have different properties, and each brings a unique look and feel to a space. Aside from factors like its color, veining patterns and composition, the stone finish applied to stone countertops, tiles or other stone surfaces can dramatically change its look. Read on to learn all about different stone finishes and the pros and cons of each from the experts at Cosmos SurfacesTM.
Polished Stone Finish
A polished stone finish is achieved by mechanically rubbing or polishing a natural stone surface with polishing pads until the surface becomes smooth and shiny. A polished stone finish can be applied to any type of natural stone, including granite, marble and quartzite.
Pros of a Polished Stone Finish
Polished stone surfaces are a popular choice among homeowners. Here's why:
Polished stones are less porous and therefore more durable and stain-resistant
The shiny look of polished stone adds a feel of newness and cleanliness
Polished stone helps achieve an elegant, luxurious aesthetic
This finish highlights a stone's colors and patterns
A reflective finish tends to brighten a room and make a space feel larger
Cons of a Polished Stone Finish
Depending on the buyer's preferences, these are potential deterrents when it comes to polished natural stone:
Polished finishes can draw attention to flaws in the stone
Smudges, stains and fingerprints are more visible
Acidic substances or abrasive cleaners can cause corrosion
Honed Stone Finish
A honed stone finish is smooth, much like a polished finish, but rather than a reflective, shiny look, honed surfaces are matte with a satiny, buffed appearance. This warm, inviting finish can be applied to all natural stone surfaces during the fabrication process.
Pros of a Honed Stone Finish
Here's why homeowners love honed stone finishes:
It creates a smooth work surface
Honed finishes are easy to clean
This finish conceals fingerprints and smudges
A honed finish can help create a laid-back, warm and inviting look
Cons of a Honed Stone Finish
Potential drawbacks of a honed finish include:
Honed finishes can slightly mute a stone's color and patterning features
Chips and scratches can be more noticeable
This finish is slightly more porous than a polished finish, which means honed stone may need to be resealed more frequently than polished stone.
Leathered Stone Finish
A leathered finish, sometimes also known as an "antiqued" finish, is achieved by etching the stone with an implement like a wire or diamond-tipped brush. This technique gives the stone a weathered, rustic look. A leathered stone finish can be applied to marble, granite and quartzite stone surfaces, while buyers are advised to check in with fabricators when seeking this finish on other types of natural stone.
Pros of a Leathered Stone Finish
Leathered stone finishes have benefits like these:
This finish has some texture but feels smooth to the touch
Leathered finishes have a unique, custom appearance
They help achieve a warm, rustic design aesthetic
Fingerprints, smudges and stains are more easily concealed
A leathered finish can enhance a stone's color
Cons of a Leathered Stone Finish
All finishes have some drawbacks. Here's what to watch out for with a leathered finish:
This finish has some texture to it, which can make cleaning slightly more challenging
The non-reflective nature of this finish can make a small space feel smaller
Chips and scratches may be noticeable
Flamed Stone Finish
A flamed stone finish, also known as a "thermal" finish, is achieved with a high-temperature torch. This creates a rough texture with a coarse finish. Granite and quartzite can both accept a flamed finish, while less durable stones cannot.
Pros of a Flamed Stone Finish
Flamed finishes have the following benefits:
This finish creates a non-slip texture
Flamed finishes are less common, giving a space a unique, custom appearance
The coarse texture helps create a warm, earthy look and feel
Cons of a Flamed Stone Finish
Buyers should be aware of the following potential drawbacks of flamed stone finishes:
The rough texture of this finish makes it more difficult to clean
Flamed finishes leave stone surfaces more porous, requiring frequent sealing to protect against stains and moisture issues
Sandblasted Stone Finish
A high-pressure stream of water and sand is applied to create a sandblasted stone finish. This process works on all types of natural stone, creating a rough, yet uniform texture.
Pros of a Sandblasted Stone Finish
Sandblasted finishes have these unique features:
A silky, matte surface appearance
This finish is popular for outdoor monuments, artwork, gravestones and statues
Sandblasted finishes can be coarse or fine, which creates either a darker or lighter finish, respectively
Cons of a Sandblasted Stone Finish
Here are potential cons of sandblasted finishes:
This finish is popular for outdoor features like monuments, but less so for indoor applications
This finishing process can alter or "soften" a stone's natural colors and patterns
Natural Stone at Cosmos SurfacesTM
The look of your natural stone surfaces can be customized to perfection by applying a specific stone finish. If you have questions about natural stone surfaces and stone finishes, reach out to the experts at Cosmos.
Cosmos SurfacesTM is a family-owned business dedicated to providing high-quality surface materials. Browse our selection of natural stone, tiles, porcelain slabs and sinks today.
Color of the Month: Midnight Blue
Midnight Blue is a cool, stormy shade of blue-gray with navy undertones. It is perfect for a striking accent wall in a bedroom or living room.
Oxford Blue is the Northern Lights come to life, your favorite pair of faded blue jeans personified, a sunset on the ocean. Layers of blue, white, and pink meet in this Brazilian quartzite. Creating an atmosphere of liveliness and nostalgia, Oxford Blue looks great in busy aquatic environments, such as a poolside counter or a waterfall. Quartzite is resistant to scratching, staining, and fading, and the beauty is unmatched.
The blue-gray background and thick, crystalline bands of white resemble a wintry wood in the type of quartzite we've dubbed Cassini. Also known as Vogue Blue or Paramount, Cassini paints a striking scene. Cassini is a cool and boldly unique choice for any modern space, including kitchens, bathrooms, and living rooms. Quartzite is resistant to scratching, staining, and fading, and the beauty is unmatched.
Please follow and like us: