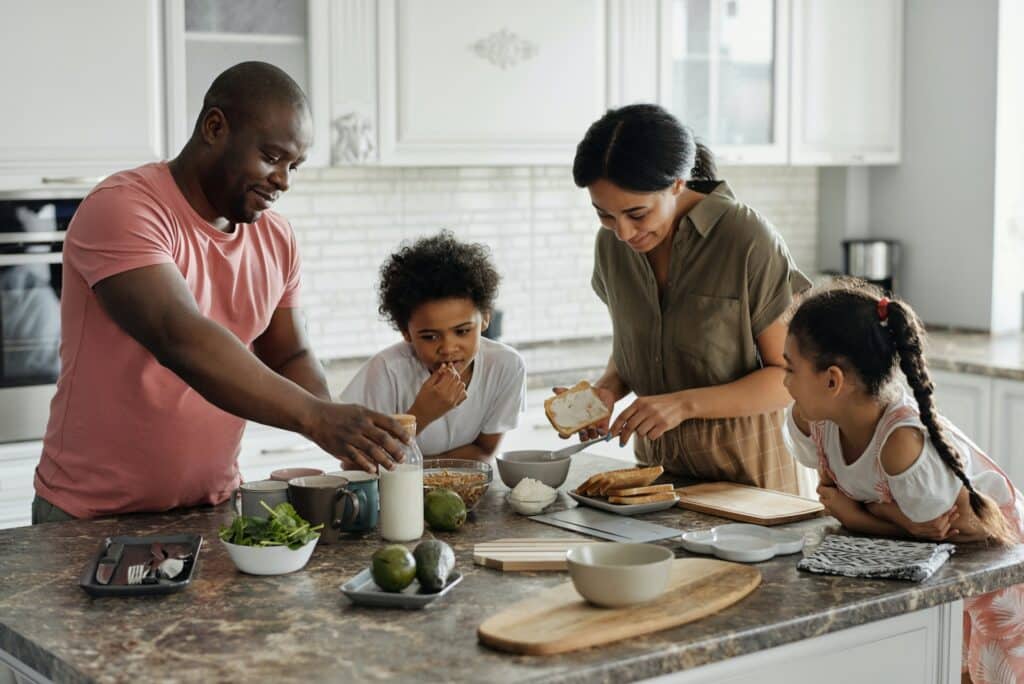 If you're ready to refresh your kitchen countertop, chances are granite is already on your radar as a possible material for this project. After all, granite has a long-running reputation for its ravishing beauty, resilience and numerous other benefits. Still, you'll likely want to compare its features with those of other stone surfaces before making your final decision. So, let's explore the pros and cons of granite countertops.
What Are the Pros and Cons of Granite Countertops?
Like any countertop material, granite carries a list of both favorable and potentially less desirable characteristics. Whether it's a good fit for your new countertop will depend on various factors, ranging from your budget to your wear-and-tear expectations to your desired aesthetic. Even details like the type of kitchen sink you have (or plan to install) can play a role in determining whether granite is your best-matched option.
No matter who you are, here are some things you're likely to love about granite:
It's available in so many different patterns and color palettes, all created by our planet! From tame to exotic, there's a granite variety for virtually any design setting and taste.
It's heat resistant, meaning it's unlikely to crack or melt from hot pots, pans or dishes being placed on it. To be on the safe side, though, it's advisable to use trivets or hot pads, especially for cookware that retains heat for an extended period.
It's scratch resistant, so it can stand up to everyday hustle and bustle in your kitchen without issue. In fact, granite is one of the densest stones out there, with a rating of 7 out of 10 on the Mohs mineral hardness scale! As an important note, it's best to avoid cutting directly on your granite countertop. To prevent damage to your knives and counters, use a cutting board for chopping ingredients.
It's chemical resistant, meaning it can stand up to acidic substances in the kitchen. Still, it's best to clean up spills as promptly as possible, as the sealer on your granite can be broken down by certain substances. Speaking of sealer – so long as your granite countertop remains properly sealed, it will also be super stain resistant!
It's compatible with undermount sinks, which make cleanup a breeze since they allow liquids and food scraps to be wiped directly into the sink without needing to go over a lip.
Now, for a few things to be aware of when considering granite:
As we mentioned above, regular sealing is recommended to preserve your granite over time. This is because granite is a porous natural stone, meaning it can take on liquids, bacteria and stains if left unsealed. Nowadays, it's a routine practice to seal granite at installation, and many quality sealers can offer protection for up to a decade. You can learn more about why it's beneficial to keep up with this maintenance step in our post, "Does Granite Need to Be Sealed?"
Depending on the specific granite variety you choose and the layout of your kitchen, it may be unavoidable to have one or more seams connecting different slabs. The good news is that these seams will only be about ⅛" thick and so shouldn't be too noticeable.
While budget-friendly options are out there, granite can come at a higher price point than certain other stones. This is of course something to keep in mind when making your selection, especially if you have a large amount of countertop space and/or a limited budget.
So there you have it – some of the foremost pros and cons of granite countertops to think about when contemplating the best surface for your project.
Design Your Dream Countertop with Cosmos 
Now that we've laid out granite's most enticing features as well as its potential downfalls, we'd like to invite you to explore our wide selection of gorgeous granites. From kaleidoscopically veined Brass Blue to pristine Alpha White to brilliantly bespeckled Spartacus, we have dozens of granites to make your kitchen countertops stand out – or blend in seamlessly!
Whatever your kitchen design goals entail, our surface experts can help you achieve them with granite or another spectacular surfacing option from our collection. We're here to tell you more about the pros and cons of granite countertops, plus help you compare and contrast it with other materials. To begin collaborating with our stone specialists, contact us today or locate your nearest Cosmos showroom!
Color of the Month: Pacific Blue
Pacific Blue is a deep orchid blue with neutral violet undertones. It lends a stately Colonial appeal to any room and pairs well with floral prints and elegant golden tans.
Oxford Blue is the Northern Lights come to life, your favorite pair of faded blue jeans personified, a sunset on the ocean. Layers of blue, white, and pink meet in this Brazilian quartzite. Creating an atmosphere of liveliness and nostalgia, Oxford Blue looks great in busy aquatic environments, such as a poolside counter or a waterfall. Quartzite is resistant to scratching, staining, and fading, and the beauty is unmatched.
Named for the artist himself, Raphael is an exquisite work of art when installed in any space, interior or exterior. Rivers of blue and roads of gold traverse a white backdrop to form this masterpiece. The complex variety of color and layering in Raphael make it a perfect match with any aesthetic, modern or rugged, warm or cool. Quartzite is resistant to scratching, staining, and fading, and the beauty is unmatched.
Please follow and like us: