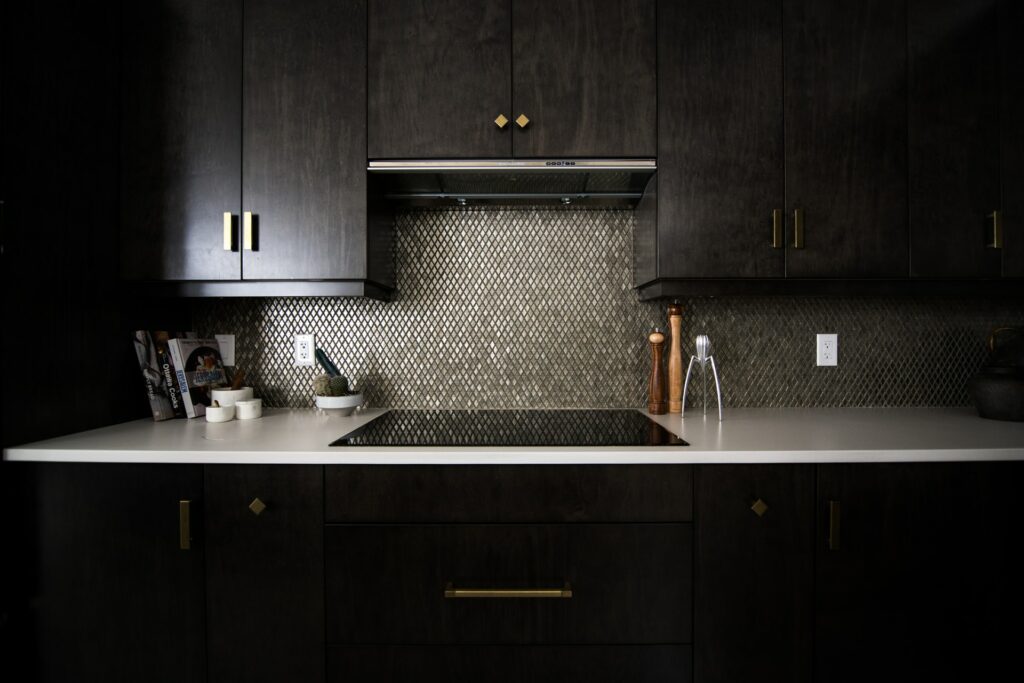 A kitchen backsplash adds texture and color to your home, but it's a highly functional part of your kitchen too. As the name suggests, a backsplash is there to protect your walls from food spills and splashes, like sauce or oil. With so many backsplash material options on the market, it can be tough to know which one is right for your home. In today's post, the experts at Cosmos discuss the best material for kitchen backsplash to help you decide. 
Kitchen Backsplash: Functional Aesthetics
An eye-catching backsplash can set your home apart. A backsplash can be used to create a gorgeous focal point in your kitchen, and the options for tile patterns are nearly endless. A well-chosen backsplash should complement and coordinate with existing permanent features in the home. With careful selection and a little bit of planning, beautiful backsplash tile can tie the room together and add value to your home.
It's not all about aesthetics, though. The best material for kitchen backsplash tile depends on your needs, lifestyle and budget. If you love to cook and entertain, you'll want to select a material that's easy to clean and maintain. If you rarely cook but want your kitchen to make an impact, you might opt for aesthetics over function. Either way, the options are good and plenty. Let's take a look:
Ceramic/Porcelain Tiles
Ceramic tiles are the most widely used backsplash material—and for good reason. They're resilient, inexpensive and easy to maintain. Since ceramic is a manmade material, tiles come in a wide array of sizes and colors, including those not found in nature.
Ceramic tiles make it easy to coordinate various features in your kitchen. As an example, larger tiles with the same color or pattern can be used for kitchen flooring. Ceramic is also incredibly heat- and stain-resistant, which makes it perfect around areas like stovetops. Cleaning glazed ceramic or porcelain backsplash is as simple as wiping off spills and splashes.
Natural Stone Backsplash
Natural stone adds a timeless beauty that can't be argued with. Installing natural stone features in your home will increase its value and elevate its design. Backsplashes can be matched with natural stone countertops or tiles to create a cohesive look. When it comes to natural stone backsplashes, most stones need to be sealed frequently to avoid absorbing stains. Before you decide on a natural stone kitchen backsplash, it's important to know their features:
Quartz as Backsplash
Quartz is a man made material composed of quartz pieces and materials like glass or other crushed up industrial materials. These components are held together with plastic binders like resin. Quartz comes in many different colors and patterns, and it never needs to be sealed. It's important to note that grout in between tiles still requires sealing.
Quartz is durable and easy to clean but doesn't hold up to excessive heat or direct sunlight. The resin binding that holds quartz surfaces together can melt or warp when exposed to heat, so your kitchen setup will likely determine whether quartz is a good option for you. Likewise, some cleaners might be safe to use on quartz stone itself but could damage or etch resin binders.
It's always wise to research cleaning products and check with manufacturers to ensure a product is safe to use on your surfaces.
Need the Best Material for Kitchen Backsplash? Work with Cosmos SurfacesTM!
If you have questions about the best material for kitchen backsplash in your home, we'd love to hear from you! Contact us today with questions, comments and concerns. Cosmos proudly offers a wide selection of products and our blog provides information on materials, maintenance and design tips.
Color of the Month: Vanilla
Vanilla is a neutral, soft-toned white with honey undertones, perfect for a main wall or any room of your choice. Pair with white accents or softer sand-toned colors, or pops of floral inspired reds, teals, and corals.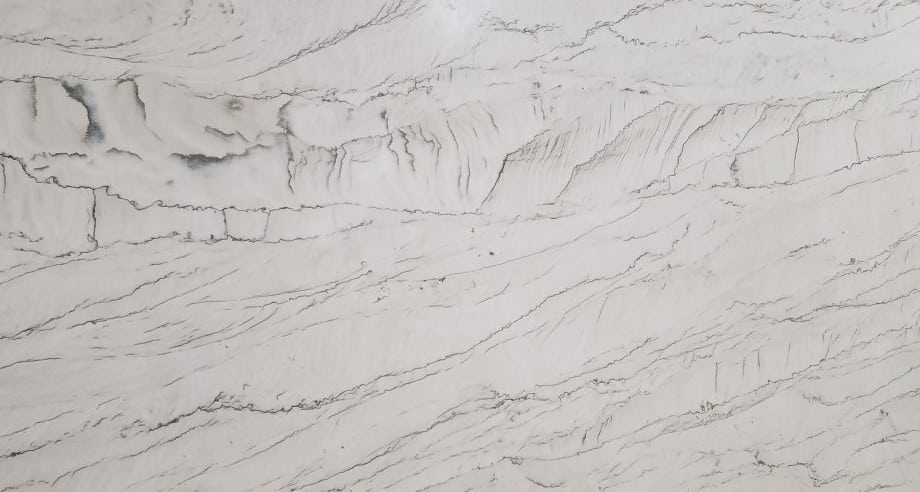 This Brazilian quartzite dubbed Calacatta Silk boasts dynamic charcoal veining over its soft gray background. Ideal for kitchens, bathrooms, or outdoor surfaces, this versatile white quartzite is a perfect choice to add an element of endless elegance to your space. Quartzite is resistant to scratching, staining, and fading, and the beauty is unmatched.
Please follow and like us: