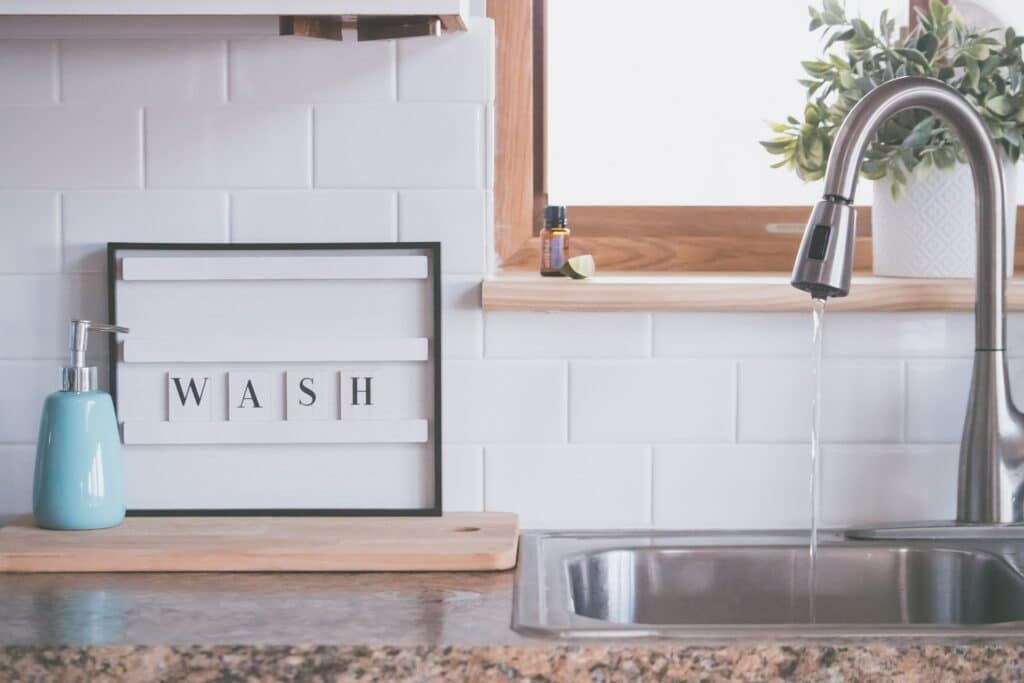 Whether you're seeking the perfect material for your kitchen backsplash, your shower walls or your next flooring project, ceramic tile may very well be on your radar. After all, this popular surfacing selection has long won praise for its versatility, durability and fresh yet timeless aesthetic. Not to mention the wide array of stunning, personalized ceramic tile patterns you can create! If you're considering this material for an upcoming project, you'll want to take some time to get acquainted with the full spectrum of ceramic tile properties. In this overview, we'll go beyond the basics and tell you everything you should know when considering ceramic tile for various applications.
An Overview of Ceramic Tile Properties
While different varieties of ceramic tile share common characteristics, there can also be quite a bit of variation in everything from a tile's density to its slip resistance to its shade uniformity. Here's a helpful guide to ceramic tile properties and how variations might affect a tile's suitability for a certain application:
Shade Variation – With both ceramic and porcelain tile, shade variation may occur. In other words, individual pieces of tile can sometimes be varied in their color or tone. Further, the tile received for your installation may not always be an exact match to the sample(s) provided. To ensure your finished product is exactly what you envisioned, it is important to discuss the possibility of shade variation with a ceramic tile expert. Before installation of the tile, have your tile contractor layout the tiles to see the color and tonal variation and get an idea of how the tile will look  post installation. For applications such as shower walls, shade variation may actually be welcome, as it can add one-of-a-kind flair!
Abrasion Resistance/PEI Rating – A PEI rating is assigned to specify the hardness & durability of ceramic tile. In essence, PEI is a measure of how well the particular tile's surface is able to resist abrasion, on a scale from 0 to 5. Ceramic tile which receives a ranking of 0-1 is considered light duty, meaning it is appropriate for use on walls only. Tile with a PEI rating of 2-3 may be used for walls, countertops and floors in residential settings. Meanwhile, a score of 4-5 means a tile can withstand heavier use in both residential & commercial applications.
Resistance to Water Absorption – Among the most beloved tile properties is the material's impressive moisture repelling abilities. Most porcelain tiles are very dense with an absorption rate of 0.5% or less and are considered to be impervious.  Thus, it's no surprise that porcelain tile is a top choice for shower walls, swimming pools, exterior wall cladding, kitchen & bathroom backsplashes as well as mudroom floors. To be sure that a porcelain tile is well suited to your application, be sure to inquire about its absorption rate. This factor is especially crucial when the tile is being evaluated to exterior use.
Thermal Shock Resistance – If you are planning to use ceramic tile in an application where it may potentially be exposed to rapid extreme temperature changes, such as near a fireplace or stove, it is important to consider the tile's thermal shock resistance rating. Along the lines of how some tiles have a harder glaze and thus have a higher PEI rating, certain ceramics are more resistant to temperature variation and cracking than others.
Frost Resistance – Ceramic tiles can be installed for light-use outdoor applications like patios, or for exterior surface cladding provided they have a high enough frost resistance rating. This rating refers to the capability of a tile to withstand repeated freeze/ thaw cycles when subjected to sudden and extreme changes in temperatures. A tile is certified as frost resistant when it satisfies the standards set forth by either EN202, ISO10545-12 or ASTM C 1026. In general, glazed ceramic tile typically boasts a relatively high level of frost resistance when compared to unglazed tile.
Slip Resistance/Coefficient of Friction – The coefficient of friction is used to indicate a tile's resistance to slippage. Needless to say, this is a crucial consideration for a ceramic tile floor. Generally speaking, the more textured a ceramic tile is, the less slippery it will be. With a coefficient of friction above or equal to 0.60, ceramic tile is considered slip resistant. When this number is between 0.50 and 0.59, it is conditionally slip resistant. Below 0.50, a tile's slip resistance becomes questionable, meaning it is most likely not the best choice for flooring.
Resistance to Scratches, Chemicals & Stains – Since this material readily resists stains, scratches, acids, dirt, dust and common household chemicals, ceramic tile is known for being a breeze to maintain. A top contender for kitchen and bathroom projects, this material will retain a beautiful appearance for years to come, so long as it is cleaned regularly. However, textured tile can be a bit more intensive to maintain, as it traps more dust & debris than smoother ceramic varieties.
Explore Top-Quality Tile Products with Cosmos SurfacesTM
Now that we've given you a crash course in ceramic tile properties, you may be eager to browse gorgeous, durable tile and other splendid options suited to your specific application. When you work with Cosmos SurfacesTM, you're sure to find an amazing surfacing material that fulfills your needs and aesthetic goals! If you'd like professional assistance and suggestions for your project, reach out to our experts today.
Color of the Month: Ash
This month's featured trending color is Pantone 16-3802, Ash! The Pantone Color Trend Report says, "Solid and strong, eternally timeless Ash conveys a message of longevity."
Clean, beautiful, and cool – Vento Cinza is the smooth white of an undisturbed icy tundra. Upon a closer look, you'll see beautifully subtle lines of crystalline silver in this Brazilian quartzite. Vento Cinza is simple in both color and texture, but that doesn't make it any less striking. It looks great in any space as a countertop, floor, wall, or table. Quartzite is resistant to scratching, staining, and fading, and the beauty is unmatched.
Please follow and like us: