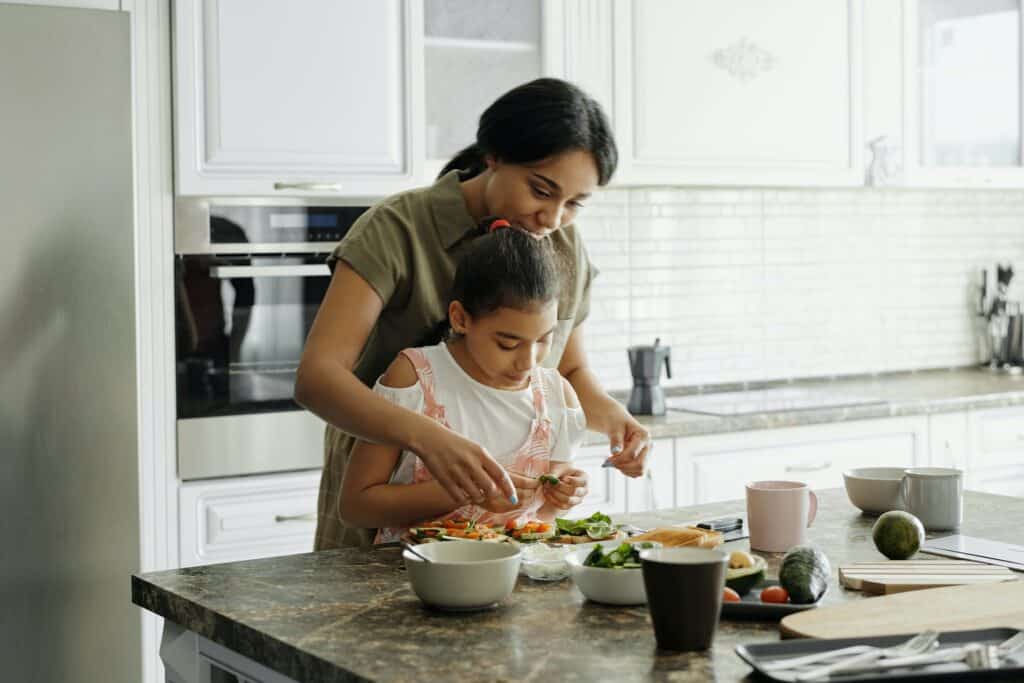 The kitchen often takes center stage when it comes to everyday activities around the house. As a result, this hub of family life is particularly vulnerable to wear and tear, especially in areas like the kitchen countertops. Busy homeowners may not have much time to devote to the care and maintenance of their countertop materials. In today's post, we'll discuss the easiest countertop to maintain, along with our top runner-up choices.   
Man-Made vs. Natural Materials
Man-made materials like laminate or stainless steel countertops rank among the easiest countertops to maintain in the short term, as they may simply require wiping down with mild dish soap and warm water. In the long run, however, laminate countertops aren't nearly as durable as those with natural stone components. Factoring in the cost and effort of replacing countertops more frequently, laminate countertops may not be the best choice for a long-term living situation.
Stainless steel countertops are a great option in medical and food service settings. In the home, however, they aren't necessarily a desirable countertop option in terms of aesthetics. Luckily, there are excellent partially man-made and all natural stone countertop options that are a breeze to maintain.
The Most Low-Maintenance Stone Countertops
Stone surfacing materials like marble, granite, soapstone, and quartzite make for beautiful countertops, but some materials are more low-maintenance than others. Whether you're looking for a dazzling, dramatic accent in your kitchen, or a warm, inviting atmosphere, these particularly low-maintenance options can serve you in multiple ways. Let's dive in and find out which option may be the easiest countertop to maintain in your home:
Engineered Quartz
Engineered quartz, sometimes simply referred to as quartz, is a man-made material that uses roughly 90–95% crushed up stone and recycled materials, including quartz crystals. The mixture is held together with about 10% of a quartz countertop's composition consisting of resin binders. Quartz countertops can mimic the look of natural stone without requiring the maintenance associated with certain stone options, like marble.
Quartz counters are available in a variety of patterns and colors, making it easy to match your countertops to your design style. When it comes to care and maintenance, quartz countertops can simply be wiped down using a gentle cloth and mild detergent mixed with warm water.
In terms of durability, quartz performs impressively. These countertops are hard, scratch resistant and completely non-porous. That means they are far less susceptible to staining and harboring bacteria than porous materials. Owing to the resin binders holding them together, quartz countertops never need to be sealed. Though they are heat-resistant, extreme heat can melt or warp the plastic resins in engineered quartz. Always use cutting boards, trivets and cooling racks to protect your investment. With minimal care and maintenance, quartz countertops can elevate your space and keep your kitchen looking new and gorgeous for decades to come. Learn the ins and outs of how to clean quartz here.
Soapstone 
Naturally a non-porous material, soapstone is incredibly dense — and just like quartz — it never needs to be sealed. Homeowners can use soapstone to create a rustic, inviting look in the home, which may be enhanced by the natural patina or aged "sheen" that can form over time. Soapstone surfaces are highly stain-resistant and unaffected by heat.
The natural darkening that occurs in soapstone can be evened out by applying mineral oil on a semi-regular basis, though this is optional and the only additional maintenance associated with soapstone. This stone's coloration varies from white to charcoal grey, and the combination of chlorite, magnesite and dolomite can give this countertop option a milky look.
Soapstone countertops resist bacteria and can be cleaned with a combination of soap and water. Avoid cutting directly on soapstone countertops, and use care when setting down heavy items. Knicks and scratches can often be filled in or buffed out. Take a look at the uses and benefits of soapstone here.
Granite      
Many granite options need to be sealed annually, but this is a small price to pay for the benefits of granite kitchen countertops. Granite is the most durable of these three countertop options, and with the minimal maintenance it requires, it can last for generations.
Granite is available in a wide range of colors. It's heat-, scratch- and stain-resistant (when properly sealed) and can add a look of sophistication to your kitchen. Countertops can be cleaned with a cloth or sponge, mild dish detergent and warm water or with a dedicated natural stone cleaner. Granite is by far one of the most popular countertop choices for busy kitchens, bridging the gap between luxury stone and ease of maintenance. You can learn more about granite here.
For the Easiest Countertop to Maintain, Shop Cosmos SurfacesTM
Cosmos SurfacesTM has a wide selection of top-quality surface materials. Our team is always happy to answer questions and give expert advice to help you select the best materials for your home. Give us a call at your nearest location or visit us online today.
Color of the Month: Mercury
Mercury is a soothing mid tone gray with warm, brown undertones. Pair it with neutral blues and greens to make these colors stand out beautifully. Mercury is perfect for accent walls and main walls.
Clean, beautiful, and cool – Vento Cinza is the smooth white of an undisturbed icy tundra. Upon closer look, you'll see beautifully subtle lines of crystalline silver in this Brazilian quartzite. Vento Cinza is simple in both color and texture, but that doesn't make it any less striking. It looks great in any space as a countertop, floor, wall, or table. Quartzite is resistant to scratching, staining, and fading, and the beauty is unmatched.
Utterly unique but still timeless, Roman Grey is a modern, porcelain take on Old World white marble. With striking veining in grey tones ranging from stone to charcoal, Roman Grey will elevate the look of your home or business without overwhelming it. Opt for bookmatched slabs to create a mesmerizing mirror effect and entrance onlookers.
Please follow and like us: