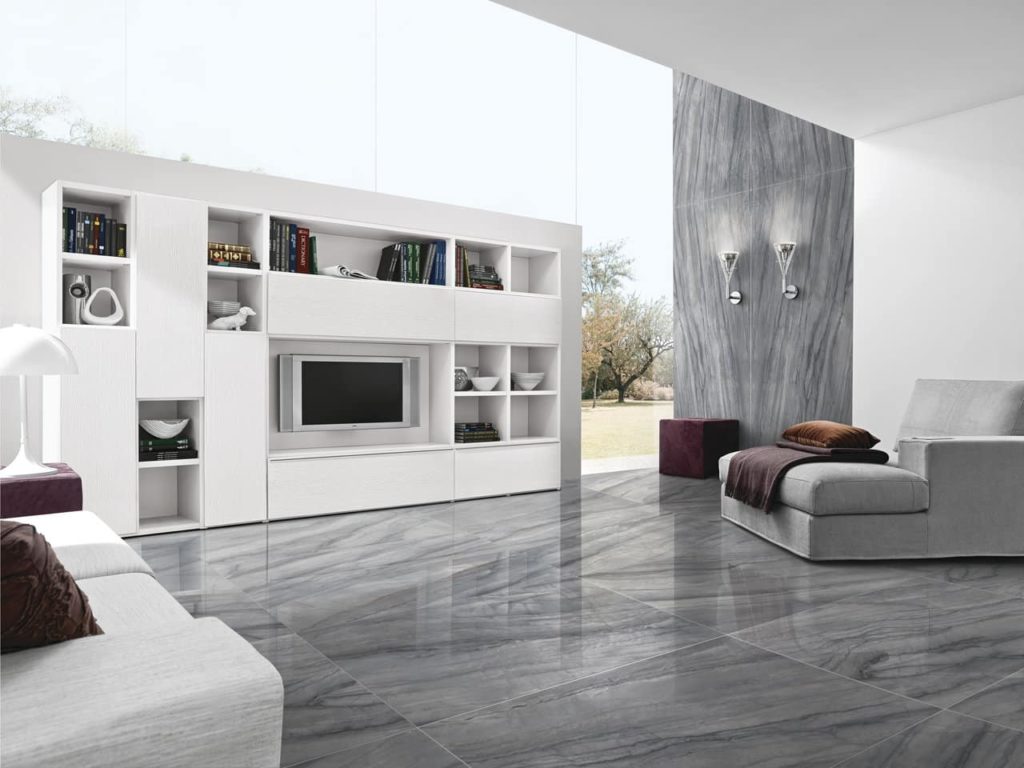 Are you looking for a surface with a modern aesthetic that can stand up to everyday use in your bustling household? For everything from kitchen countertops to shower walls to floors to accent walls, large format porcelain tile fits the bill. We have a stunning porcelain slab collection to choose from here at Cosmos SurfacesTM, the country's most trusted surface authority. Let's learn more about this material's appeal and our process to supply you with a well-matched porcelain for your decor style and project specifications.
Perks of Large Format Porcelain Tile
If you're eager to elevate a space in terms of both aesthetic beauty and durability, porcelain offers a wonderful solution that's right at the intersection. Here are some of its key features:
Even harder and denser than granite, porcelain is known to resist scratches, chips and stains to a high degree, even in a highly trafficked environment like a family kitchen or bathroom. It is also resistant to heat and ultraviolet light, making it compatible with bright, sunny rooms, cooking spaces and even outdoor applications.
With no sealing needed due to its nonporous nature, a porcelain slab will perform spectacularly well in moist environments, like in a shower or around a sink. You'll love not having to keep up with this maintenance task while resting assured that your surfaces are well protected against bacteria, moisture and stain permeation.
Owing to engineering advances, porcelain can be made to mimic some of the most sought-after looks in the surface world, such as that of marble or quartzite. The advantage is that it can come at a lower cost and with looser care requirements than these premium natural stone options.
By virtue of these characteristics, porcelain transcends the standard, allowing you to enter a world of sophisticated looks without sacrificing resilience or ease of maintenance. In the eyes of many homeowners, this makes it more attractive than natural stones which look similar but often require more attention in the form of regular sealing or more intensive everyday care routines.
Popular Design Applications for Porcelain
While it's also available in smaller tile sizes, large format porcelain tile has gained immense popularity and become a trendsetter due to the sleek and seamless look it imparts. Some of the most popular ways to incorporate it into a home include:
Bookmatching on an accent wall or fireplace, which entails putting two identical slabs next to each other for a mirror-like effect that turns a space into a work of art
Marble-look shower walls with gray or gold veining that accents other features in the bathroom, such as fixtures or vanities
Longwearing, decidedly modern and statement-making kitchen countertops and islands that don't need much upkeep
Outdoor tables, bar tops, cladding and patios
Apart from its brilliant appearance, large format porcelain tile also offers the benefit of having fewer seams. In turn, it is easier to install and comes with less grout to maintain (and less risk of detracting from its cohesive look).
Find Large Format Porcelain Tile at Cosmos SurfacesTM
For homeowners eager to enhance their dwellings with large format porcelain or another surface-of-the-moment, Cosmos SurfacesTM offers support in the form of education and personalized customer service. If you are considering porcelain but want to know more, look no further to have all your questions answered by knowledgeable experts.
Not long ago, we were thrilled to unveil our large format porcelain tile collection called OPULITH. This stunning and varied selection includes dupes of beloved marble and quartzite varieties, such as Sicily White and Taj Mahal. It also showcases options which lend themselves fabulously to bookmatching, such as Ocean Grey and Roman Grey.
Start the Conversation with Our Surface Pros 
If you're excited to get started with our team, then so are we! We have showrooms located in many major cities across the U.S. where you can chat with our staff and see our surfaces in action. If it's not convenient for you to visit us in person, you can also reach out to us online at any time.
As a family owned company dedicated to providing exceptional service, we'll be happy to help you every step of the way to pinpointing and obtaining your best-matched surface, whether it's porcelain or something else.
Color of the Month: Mercury
Mercury is a warm grey with cocoa brown undertones, perfect for a main wall or accent wall in any room. Pairing it with neutral blue can bring out the best in both colors.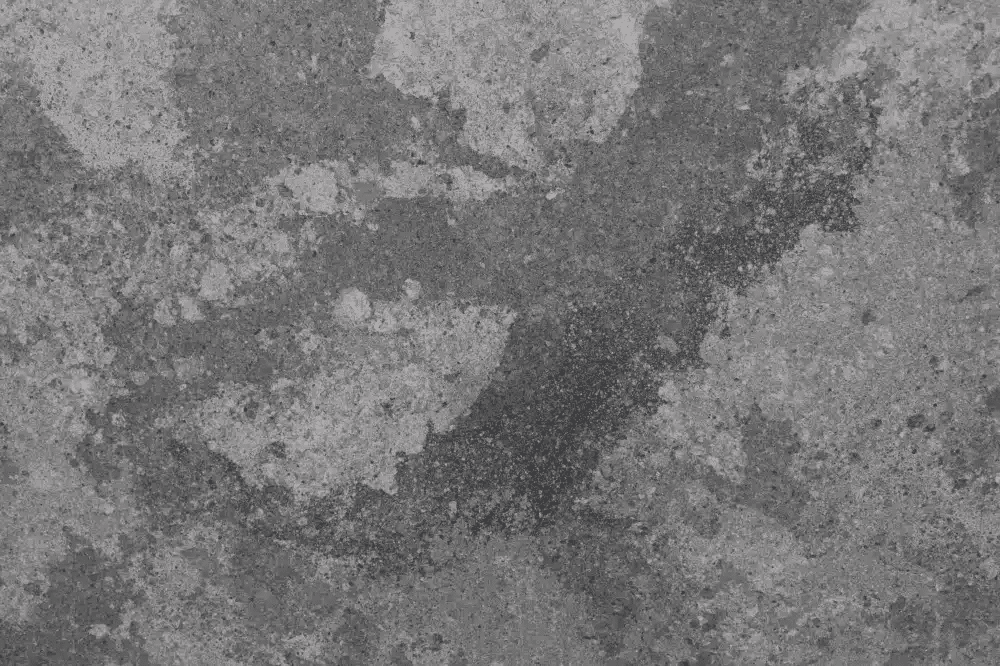 Experience Ferro Grey, a sophisticated quartz that features flecks of iron grey on a robust black background. "Ferro" means "iron," and the strength of this stone is unmistakable—it exudes energy and durability. Ferro Grey is a focal point in any room, complementing natural warm wood and rich deep color schemes alike.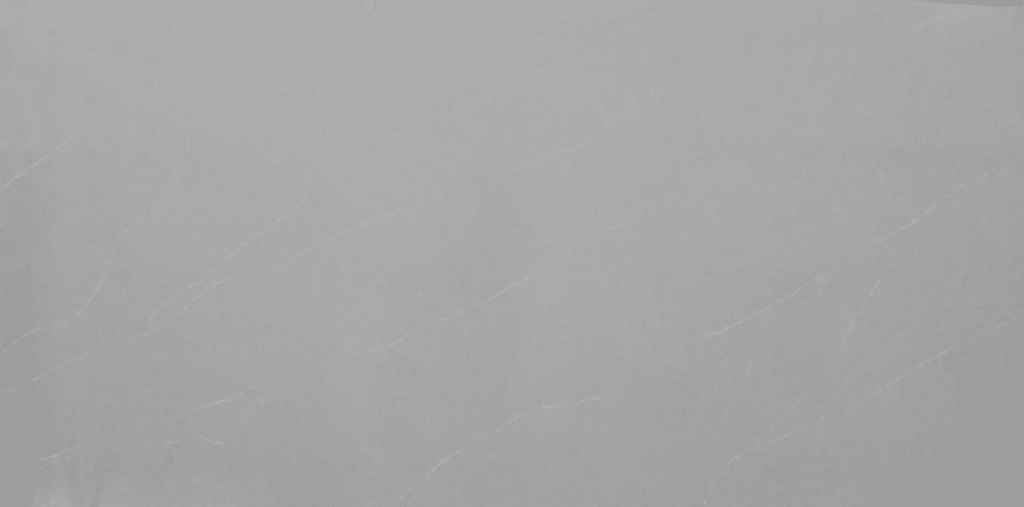 Elevate your interior design with a white quartz that's as elegant as it is strong. Homeowners, architects, and designers install this exquisite Royal Grigio in their kitchens, bathrooms, and more. Quartz does not scratch, stain, or fade, making this a practical and rewarding choice for your home or business. Learn more about this white quartz at your nearest Cosmos location!
Please follow and like us: