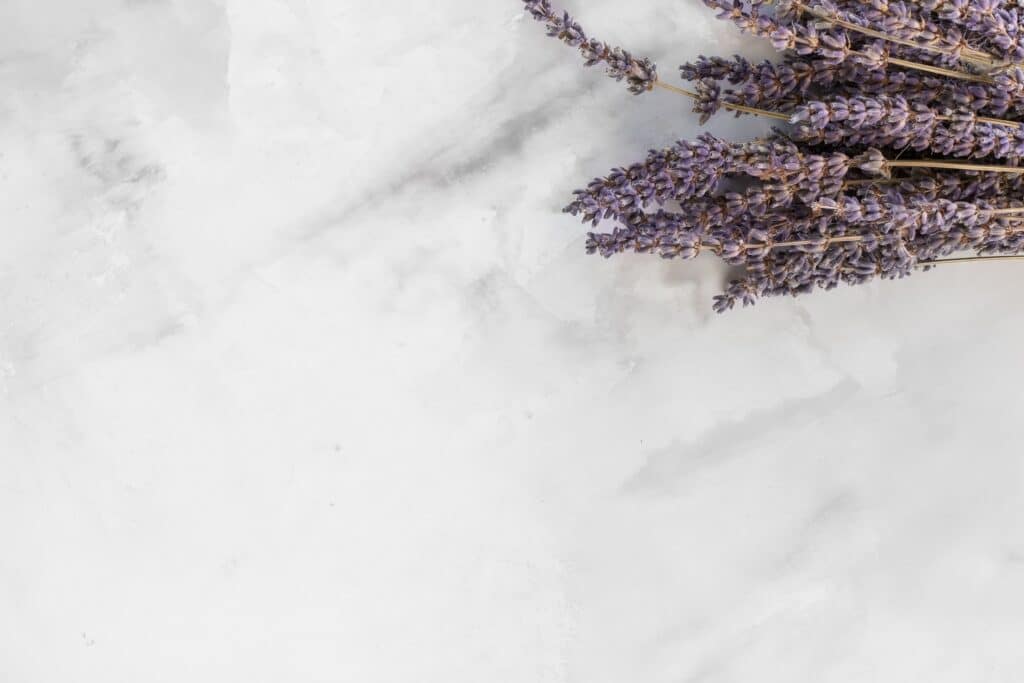 When plotting out a kitchen transformation or designing one from scratch, the countertops are a logical place to start. After all, this feature takes up a lot of surface area in your kitchen and thus draws the eye to it. Beyond aesthetic appeal, you'll also want the counters to be highly functional and compatible with your day-to-day routine. Quartz countertops vs. marble is a common dilemma for homeowners seeking counters that truly do it all. 
If you're torn between these two trending options, read on for information from our experts that will aid you in making a decision you'll be pleased with on both a daily and long-term basis.
Quartz Countertops vs. Marble: What You Need to Know
To guide you towards the right countertop material pairing for your desired kitchen design style, maintenance routine and other preferences, let's compare the key features of quartz countertops vs. marble by answering whether they are…
Naturally occuring? – Marble is a precious byproduct of our planet, meaning no two slabs are exactly alike. Composed of calcite and other minerals, marble forms over millions of years as limestone metamorphosizes due to high levels of heat and pressure underground. Quartz, on the other hand, is fabricated with ground-up natural stone and industrial leftovers, all held together with polymers and binders.
Porous? – Like most other varieties of natural stone, marble is porous. This means it will need to be sealed regularly to keep moisture, bacteria and stains from protruding into the surface. Meanwhile, quartz doesn't come with this maintenance must since it's nonporous and thus comes with built-in defense.
Hardwearing? – Marble is quite soft, but still rather resilient. Namely, it will tolerate heat and resist scratching in everyday scenarios while remaining cool to the touch (it's a baker/chef's dream!). In comparison, quartz is more sensitive to heat since the materials used to hold it together are susceptible to melting. But, it's significantly more dense and can stand up to acidic substances without risk of damage like etching, which can earn it higher marks for overall durability from some viewpoints.
In summary, quartz countertops vs. marble both have their own respective perks. In your personal kitchen, the one which will fit best depends on what you most prioritize.
If it's a budget-friendly yet reliable and low-maintenance option you seek, quartz may be your favored choice. If you don't mind sealing your countertops on occasion and you're willing to pay a premium for the authentic look and feel of marble, then you might go this route instead.
A Few Words on Caring for Your Surfaces 
Whether your goals and preferences lead you to marble, quartz or another surface entirely, it's essential to pay careful attention to the maintenance recommendations provided by the fabricator.
Quartz countertops vs. marble have differing care requirements, for example, although neither is terribly difficult to keep gorgeous over the years. Here are a few pro tips:
For both marble and quartz, harsh or acidic cleaners should never be used, as they can cause damage or dull the finish of the stone. Heavy scrubbing should be avoided to keep the risk of scratching at a minimum.
A soft dish sponge dampened with warm water and a few drops of dish soap should do the trick to keep both marble and quartz clean. Spraying rubbing alcohol diluted with water is also a safe method to sanitize both countertop materials. Be sure to follow up cleaning by wiping your counters with a soft, dry cloth to prevent unsightly leftover marks.
As a reminder, direct heat is the enemy of quartz, so be sure to always use hot pads or trivets when placing items right out of the oven, microwave or stove on it. It's good practice to get in the habit of doing so with marble as well, just in case.
Need Countertop Help? Look to Our Pros
Excited to find the countertop of your dreams and have it expertly installed? Look no further than Cosmos SurfacesTM for the highest levels of knowledge and service. Our marble and quartz collections have often been described as jawdropping, and we even have marble look quartz options like Carrara Stratum and Calacatta Reed for those seeking something in the middle. To get started, stop by your local Cosmos SurfacesTM showroom or reach out to us online.
Color of the Month: Vanilla
Vanilla is a light, pure golden-yellow with honey undertones. It is perfect for a study or entryway, especially when paired with wood tones or softer sand tone colors.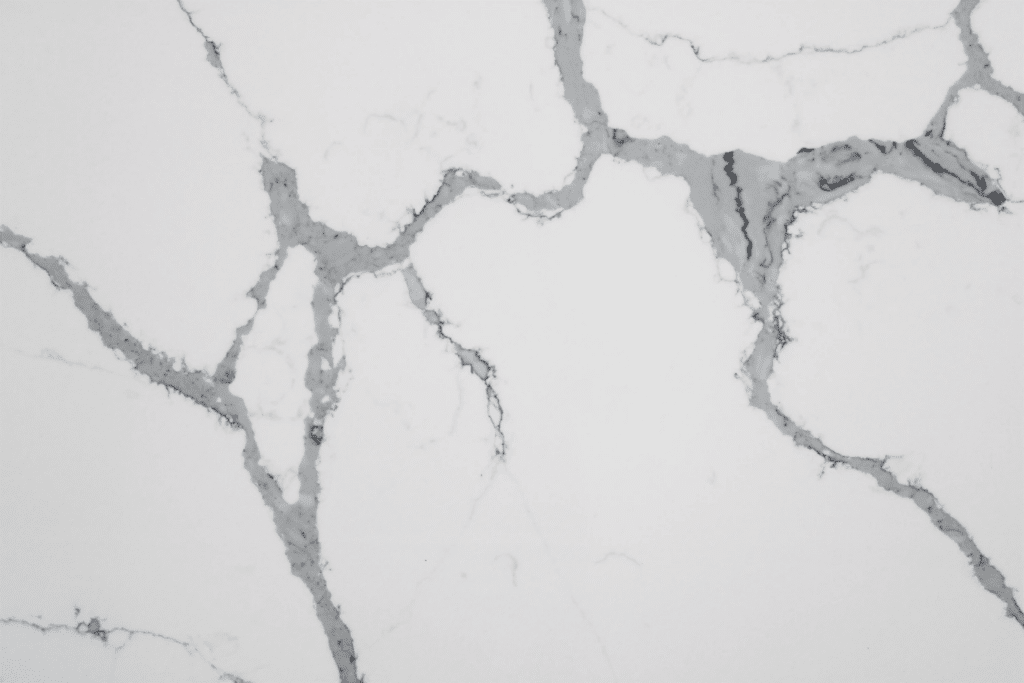 Wash ashore with Calacatta Supreme, resplendent white quartz inspired by Italian coasts. With delicate grey veins on a pristine white foundation, this white quartz embodies calm, cool beauty, and polish. Calacatta Supreme's striking grey veins contrasted with its pure white surface call to mind that classic marble look.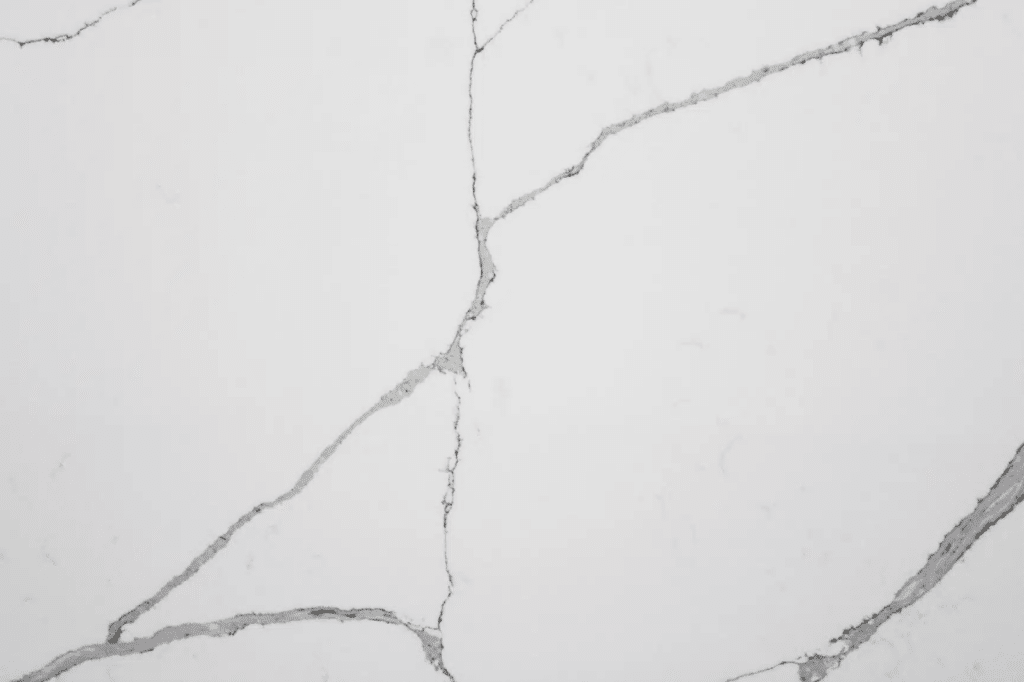 Calacatta Luna's striking grey veins contrasted with its pure white surface call to mind that classic marble look, with a quartz twist. The eye is first drawn to the intriguing geometric shapes made by streaks of ombre-d grey, like watercolors left to run on a blank canvas. Then, as the eye focuses, faint swirls of grey begin to appear, making this material a true work of art.
Please follow and like us: