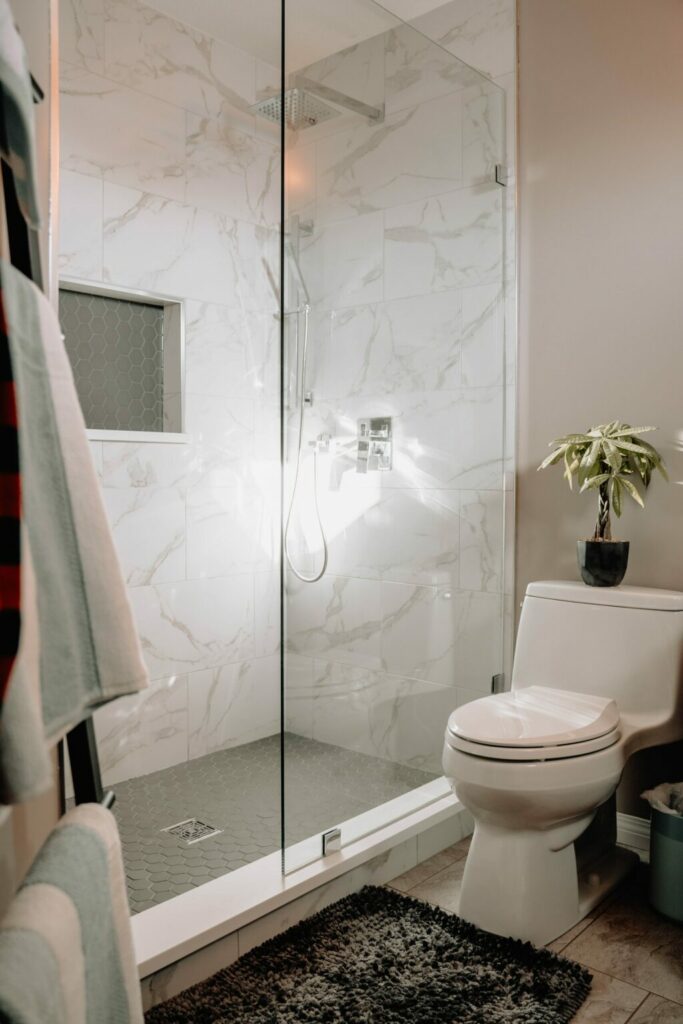 Marble speaks of timeless luxury. It's a material that can elevate just about any space, but it does require a specific care regimen. In this post, we answer the question of "how do you clean a marble shower?" and provide easy tips for ongoing care and maintenance.
What is Marble?
Let's start with a quick overview of marble and its properties. This metamorphic rock forms when limestone is subjected to high amounts of heat and pressure. The stone is mainly composed of calcite, but it usually contains other minerals like micas, quartz and iron oxides as well.
Although marble is a natural stone, it is softer than some of its stone companions, like granite. Marble is also a porous, absorbent stone, which can make it vulnerable to spills and acidic substances if not sealed properly and regularly. As you go about caring for your marble surfaces, it's important to keep the following points in mind:
Avoid acidic cleaners and DIY cleaners that make use of acidic substances like lemon and vinegar.
Use PH-neutral cleaners, or those specifically made for marble surfaces.
Avoid using course sponges, scrubbers, brushes or scrapers, as these can all damage marble surfaces. Microfiber towels are a great, safe alternative.
Marble needs to be sealed regularly, especially marble shower tiles as they are frequently subjected to water and humidity. This is one of the absolute most important steps in caring for marble surfaces.
Daily Cleaning
Marble can be etched by hard water deposits, so it's important to keep up with daily cleaning to protect your investment. It's also important to understand which cleaners are safe to use on marble, and which kinds to avoid.
Shower tiles of all kinds can benefit from being wiped down after each use, but this is especially true for marble shower tiles. It's a good idea to keep microfiber towels on hand to wipe away any residual soap scum, shampoo, conditioner, body wash, grime and water after taking a shower.
Deep Cleaning
In addition to drying/wiping down shower tiles after each use, it's a good idea to fully wash shower tiles on a regular basis. The frequency will depend on how often the shower is used, but if at least one person uses it per day, you'll want to perform a deep clean at least once every week or two.
Again, cleaners that are specifically made for marble surfaces are a great option here, but you can use a homemade solution of mild dishwashing liquid and water. As always, check in with manufacturer specifications to ensure you are using products that are safe for your surfaces.
Adding warm water and 1 tablespoon of mild dishwashing liquid to a spray bottle makes it easy to spray down shower walls, focusing on areas where soap scum tends to collect. Next, wipe gently using vertical or horizontal strokes, then rinse tiles thoroughly with clean water. Be sure to dry shower walls completely with microfiber towels after each cleaning.
Sealing Marble Shower Tiles
When it comes to long-term care and maintenance, the most important thing you can do to protect marble shower tiles is to ensure they are sealed properly and regularly. Keeping tiles sealed prevents moisture and bacteria from getting absorbed into the stone, where it can cause damage like cracking or mold growth.
Our blog post all about sealing natural stone covers the ins and outs of this process and explains the different kinds of stone sealers you'll find on the market. How often marble shower tiles need to be sealed will vary depending on the stone finish and products used, but a good rule of thumb is to seal at least once a year.
If you'd like to know more about marble surfaces in general, take a look at our blog posts on how to care for marble and the pros and cons of marble countertops.
Work with Cosmos!
If you still have questions about marble surfaces or the care and maintenance they require, let us know! Cosmos SurfacesTM is a 2nd generation, family-owned business dedicated to providing you with knowledge, meaningful customer service and high-quality surface materials. We offer a wide range of products and resources to assist our customers in all their surface material needs.  Contact us today to get started!
Color of the Month: Chive
This month's featured trending color is Pantone 16-0323, Chive! The Pantone Color Trend Report says, "A savory herbal green, Chive imparts a healthy and restorative harmony."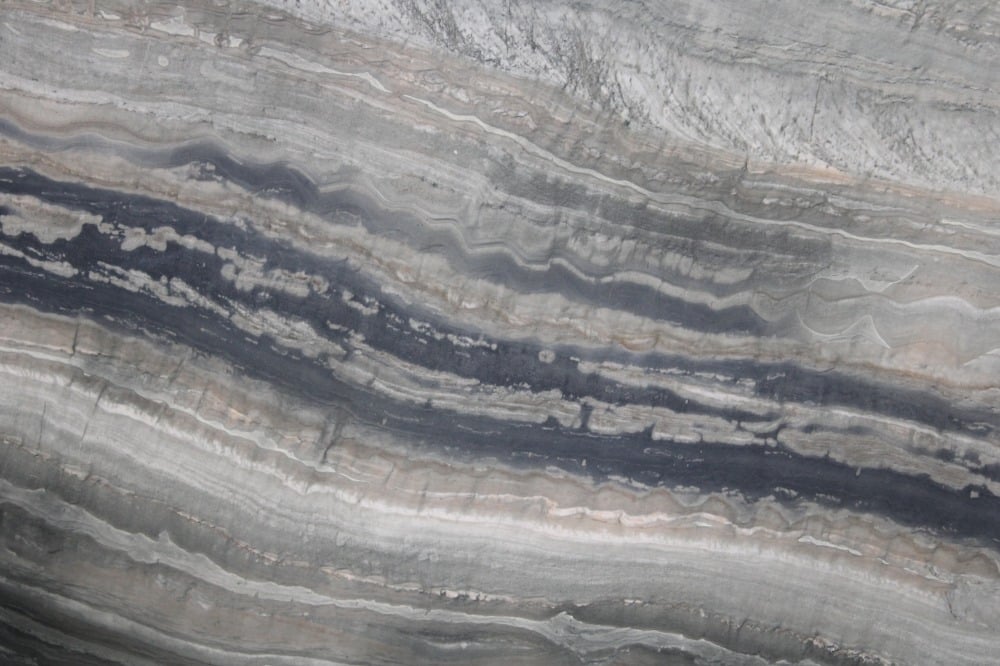 Mountains of colors come to life in the quartzite named Galapagos. Galapagos brings to mind an aerial view of a cloudy mountain range, with peaks of green, rivers of blue and shadows of black. Unique layers and bands of color create a bold tone that looks great among blacks and silvers. Galapagos makes for interesting and artistic countertops and tables. Quartzite is resistant to scratching, staining, and fading, and the beauty is unmatched.
Please follow and like us: