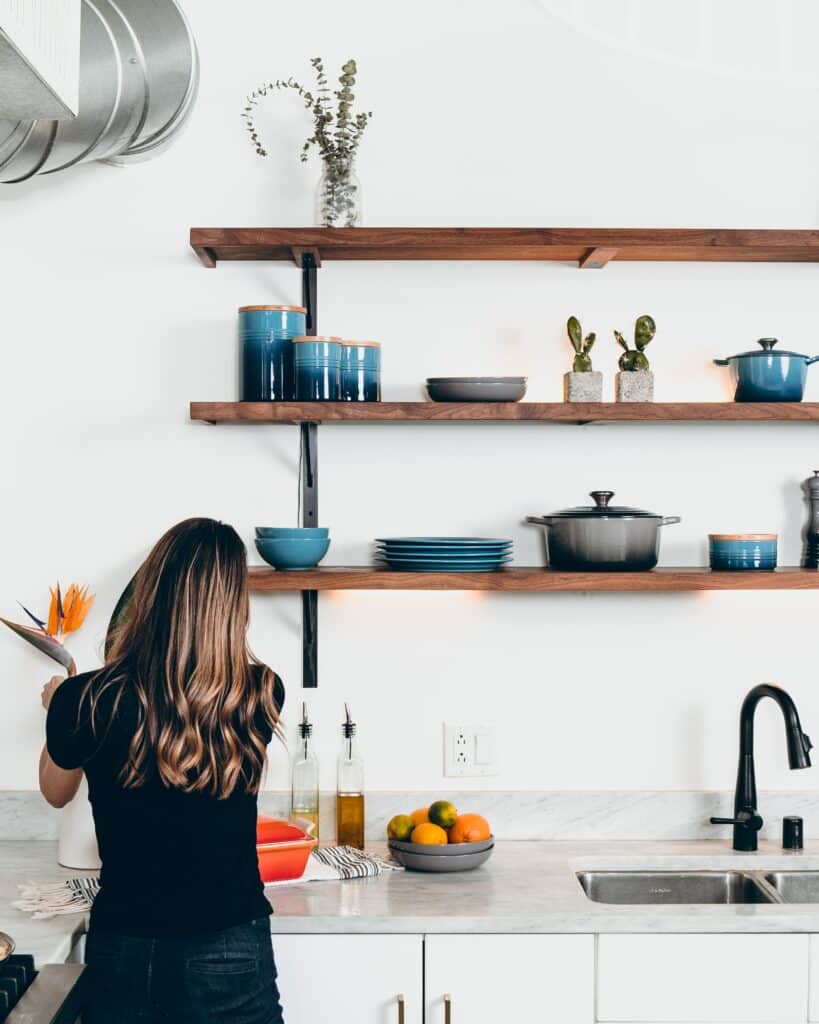 Whether for a home, office, commercial property or even a medical facility, stainless steel sinks have a ton to offer. Easy maintenance, sleek appearance and stain, scratch and heat resistance are just a few of the highlights. If you're looking to learn more about stainless steel sinks, how to clean them is an essential piece of information. Today, we'll dive into the best practices for keeping a stainless steel sink sparkling and sanitary in any space.
Perks of Stainless Steel 
For many home and business owners, one of the biggest draws of stainless steel sinks is that they're super simple to keep in great condition, even in a high-traffic environment. This is owing to the following:
They're free of pores, meaning they don't harbor germs like some surfaces.
They resist stains, which is how they earned their name.
They also resist rust and corrosion, making for easier maintenance over time.
Thanks to these key features, stainless steel sinks are a top choice for a busy residential or commercial kitchen, as well as for hospitals, labs and other places where hygiene is of the utmost importance. They're built to last, and even when their long lifespan is up, they can be fully recycled.
Stainless Steel Sinks: How to Clean Them
Even given the high resilience level of stainless steel, getting into a regular cleaning routine is still crucial to banish any grime, scratches, water marks or other inevitable elements of daily life. Fortunately, it only takes a few basic household products and a little stainless steel sinks how to clean know-how. Here are some pro tips:
For daily cleaning, use a gentle sponge or a damp microfiber cloth and a few drops of mild dishwashing detergent to wipe down the sink. Avoid anything too abrasive, as this can cause scratches. Rinse thoroughly with hot water, and wipe dry with a clean towel for an even, streakless finish.
For deeper cleaning and tackling grime or stains, baking soda will be your best friend. Sprinkle some on the bottom and sides of your damp stainless steel sink and scrub with a sponge or cloth, concentrating on any areas where you notice stuck-on substances, stains or discoloration. Adding a few drops of lemon juice will go even further to refresh your sink and restore its sheen. Again, be sure to wipe it dry when you're finished so you aren't left with pesky water marks.
For scratch removal, mineral oil is a wonderful product to have on hand. Apply a bit of oil with a clean cloth, following the sink's grain (the way the lines are going), to buff out any scratches that may have occurred in the course of daily use. For the finishing touch, wipe dry with your trusty microfiber towel and enjoy your sparkling, renewed sink surface.
When it comes to stainless steel sinks, how to clean them really couldn't be much more straightforward. This is one of the many things to love about these super durable and stunning kitchen sinks!
FYI: Stainless steel sinks come in a variety of gauges, typically ranging from 18 to 23, with lower numbers indicating thicker and more durable steel. So, if your application calls for the most heavy-duty possible sink, you'll likely want to go for a lower gauge stainless steel.
A Fabulous Selection of Sinks Awaits at Cosmos
Now that you're informed about the foremost characteristics of stainless steel sinks – how to clean them for best results included – you may be curious to compare different options. Cosmos SurfacesTM proudly offers a variety of top-quality stainless steel sinks, ranging from the Monarch double-bowl sink to the Regency single-bowl sink.
To round out our sink selection, we also provide porcelain and composite sinks. For a detailed comparison of stainless vs. porcelain and stainless vs. composite, check out our posts outlining the differences. If you're interested in getting professional guidance on the best sink type for your specific application, needs and preferences, our sink specialists will be happy to help!
Don't hesitate to reach out to us from anywhere in the U.S., or stop by one of our showrooms located across the country. Either way, you can count on our sink and surface experts to assist in making your kitchen or bathroom renovation project hassle free and highly successful.
Color of the Month: Snow White
Snow White is a true winter white that can be paired with almost any color. It can be used as a main wall, trim, or accent. It tends to open up spaces and make them feel inviting.
Resembling cracks on the icy surface of a frozen pond, the trademark dark veining on Extreme White granite travels far and wide across the stone. On top of creamy white, flecks of silver sparkle amongst the black lines, catching the eye and creating even more movement. Thanks to its durability and attractive pattern, Extreme White makes a cordial counter or vanity top.
White Stellar is a clean white granite graced with intermittent clouds of black. The uncluttered and clean look of this Brazilian granite makes it a perfect choice for accentuating more adventurous design elements.
Please follow and like us: