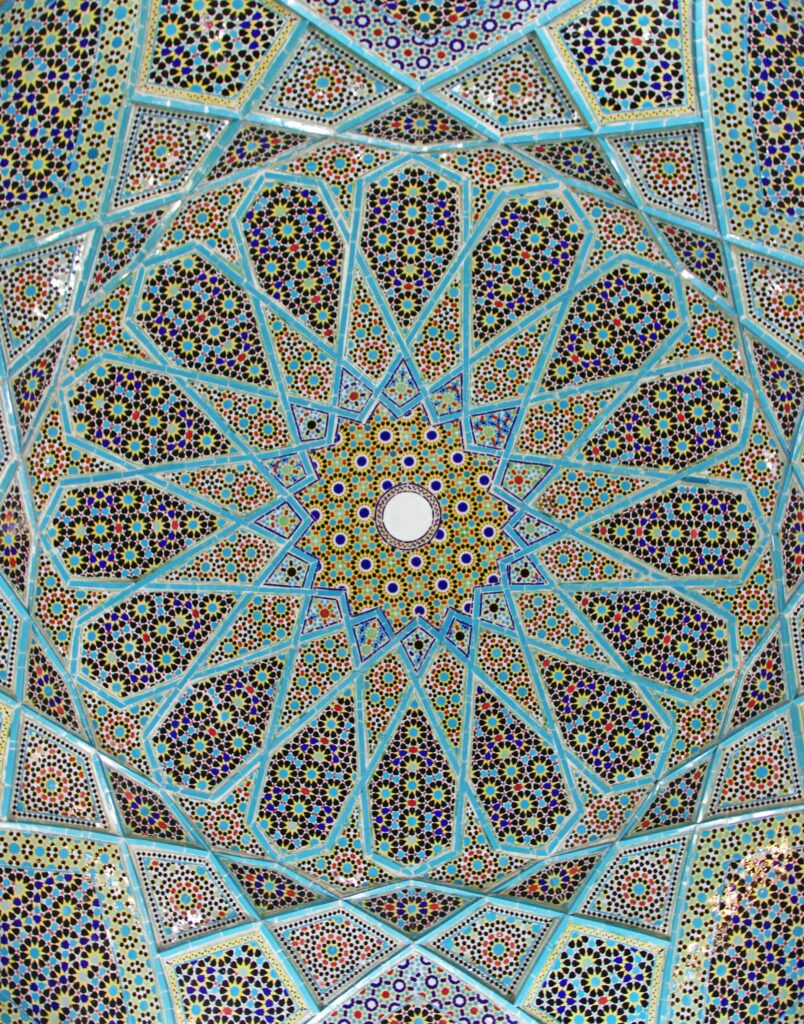 Do you aspire to make your home interior a work of art? We invite you to enter the world of mosaic tile, a material which can be used to create personalized masterpieces throughout the home! Available in a virtually unlimited selection of sizes, shapes and colors – plus numerous different material options – mosaic tile can be fashioned into an eye-catching floor, a modern yet timeless backsplash, or a statement-making shower feature. Today, we're here to answer a few FAQs about this popular surfacing material, including "how do mosaics work?" & "what are mosaic tiles made of?"
How Do Mosaics Work?
In essence, describing a tile design as "mosaic" means that it consists of small (typically no larger than 2-inch by 2-inch) pieces arranged together to form a larger pattern. While mosaic styles can range from simple to complex, these artistic creations nearly always feature repeating shapes or sets of shapes.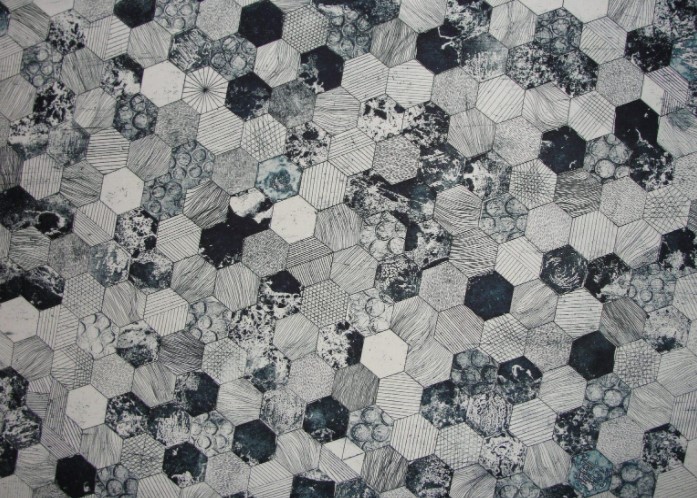 Owing to the repetition in pattern, shape and/or color, adorning a surface with mosaic tile functions to add visually intriguing texture and detail. Typically used in smaller areas as an accent, mosaic tile serves as the perfect complement to main design elements, such as natural stone countertops or larger tile settings.
As compared to more classic tile layouts, mosaic tile requires more careful grouting, as well as the use of more grout in many cases. A perk of additional grout being required is that it makes for a more slip-resistant surface. In turn, mosaic tiles are a terrific choice for spaces such as shower floors and niches.
What Are Mosaic Tiles Made Of?
Perhaps the most commonly known mosaic tile materials are ceramic and porcelain – but these are far from your only choices for crafting a stunning mosaic tile pattern! If you're wondering, "what are mosaic tiles made of, exactly?", here's a quick overview of a few of the most popular tile materials:
Ceramic – To make ceramic tiles, natural clay is baked in a kiln. Typically, the clay is finished with a protective glaze to make the tile resistant to stains & moisture. This step ensures that ceramic tile can endure daily wear and tear in the kitchen or bathroom, making it a suitable choice for backsplashes, interior walls and floors which receive light foot traffic.
Porcelain – For those seeking a more hardwearing tile material, porcelain fits the bill. Consisting of a blend of feldspar, white clay and sand, porcelain is fired at a higher temperature than ceramic, making it significantly more dense & durable. Porcelain tile is appropriate for applications both inside and outside of the home, including walls, countertops and floors which receive heavy foot traffic.
Natural Stone – After they are quarried, natural stones such as marble, slate and granite may be cut into pieces of tile. Natural stone tile delivers a tranquil blend of color, texture & rustic charm, and many types are durable enough to be used for various applications – including flooring.
This is merely a sample of the many mosaic tile materials which may be used to add individualized allure to your interior. A few other possibilities include glass, metal or a blend of glass and natural stone. Being that they come in such an extensive range of material options, with endless opportunities for customization, mosaic tiles are among the most versatile surfacing selections.
For a more in-depth look at the various tile materials we've discussed above, check out our detailed comparisons of natural stone vs. ceramic tile and porcelain vs. ceramic tile!
Explore Premium Surfacing Materials with Cosmos SurfacesTM
Now that we've covered the basics of mosaic tiles and how they can accentuate existing design elements, you may be contemplating whether this surface could be a good fit for your next project. The surfacing professionals at Cosmos SurfacesTM are here to help you determine if mosaic tile is best for a certain space in your home, or if another material might be a more ideal option.
Our design experts will be happy to provide more details on our wide selection of products and offer ideas for how they may be used to elevate your personal interior design scheme. To get started, simply fill out our online contact form, and a member of our team will respond to you shortly!
Color of the Month: Chive
This month's featured trending color is Pantone 16-0323, Chive! The Pantone Color Trend Report says, "A savory herbal green, Chive imparts a healthy and restorative harmony."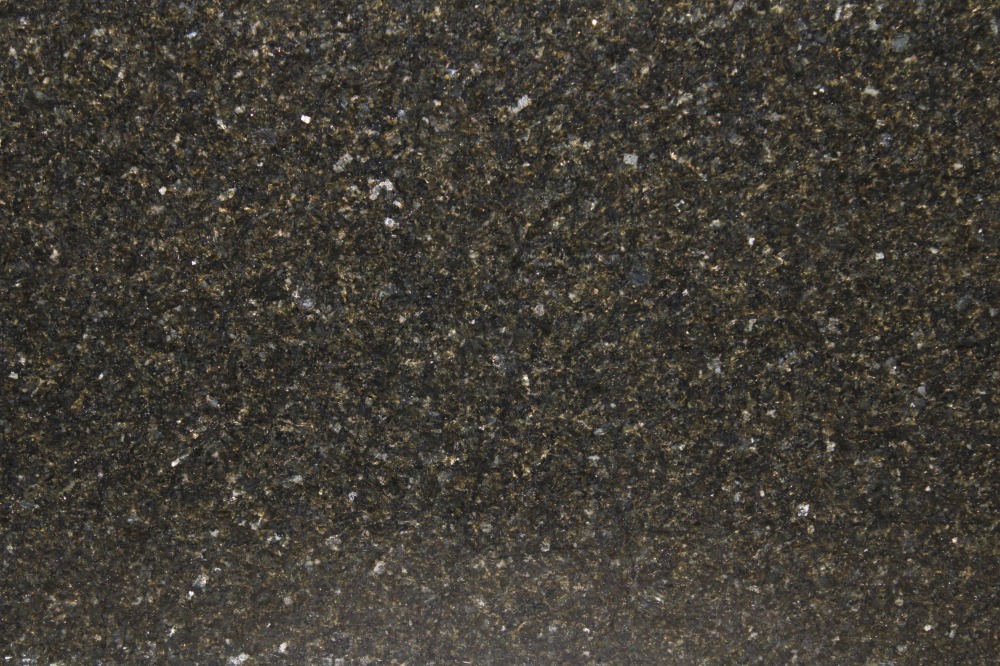 Ubatuba Green is a granite comprised of a green so deep and rich it's nearly black. Speckles of grey, white, and gold crystals produces a vision of a starry sky swirling with galaxy dust. Ubatuba Green creates an atmosphere of elegance and meaning and brings depth to any room. It looks great as floors, walls, countertops, and fireplaces.
Please follow and like us: