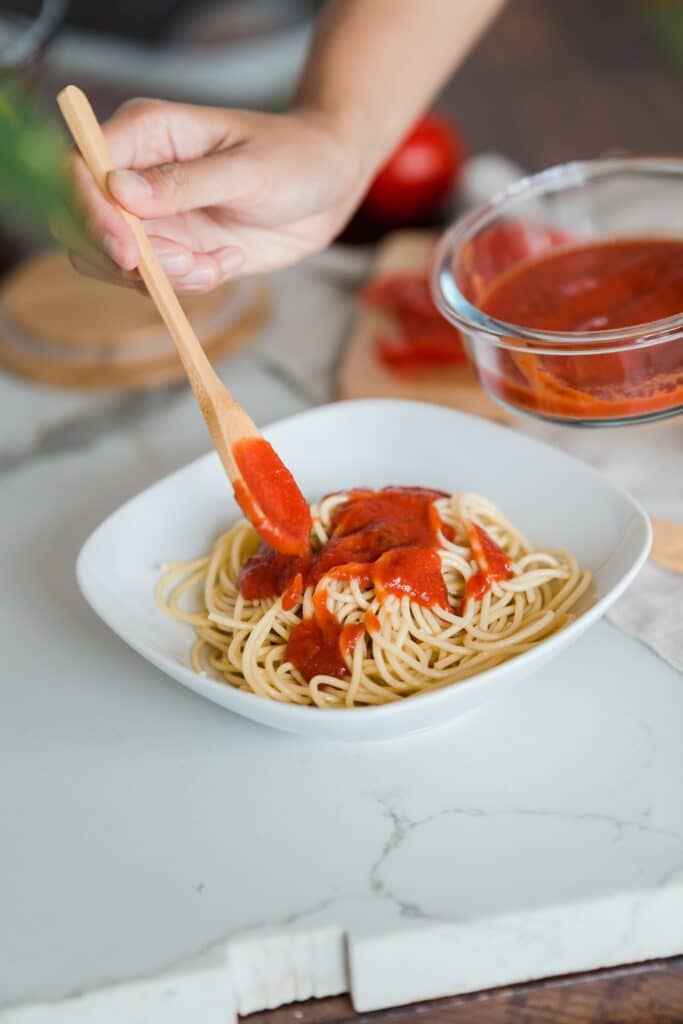 Are you on a mission to find a surface that reflects your personal design taste while lending practical durability to a certain space in your home? Cosmos SurfacesTM is the best place to find it! As you compare the options in pursuit of your best match, we'll be happy to answer all of your questions about specific materials. For instance, can quartz stain? We'll give you the scoop on this and several other commonly asked questions in today's feature about quartz surfaces.
Can Quartz Stain? & Other Quartz FAQs
To start, let's talk about how and what quartz is made of. It's fabricated using an advanced engineering technique in which pulverized pieces of stone like natural quartz, marble and granite — along with industrial byproducts like glass — are formed into slabs. Held together with a blend of polymer and resin, quartz surfaces are an intelligent harnessing of natural elements and human inventiveness.
Being manmade gives quartz a number of uniquely advantageous characteristics. Let's take a look by working through some FAQs about this popular surface:
Can quartz stain? – Technically, yes — but it most likely won't absorb liquids, food particles or other substances easily, unless they're left to sit on the surface for an extended period. The reason being is that quartz is nonporous, meaning it has a barrier to absorbency. So, as long as you clean up spills and messes within a reasonable timeframe, you should have nothing to worry about.
Does quartz need to be sealed? – Going along with the above answer to "can quartz stain?", you'll be happy to know that sealing isn't a requirement to keep this surface looking amazing and preserve its integrity over time. This sets it apart from most natural stone types, giving it an edge over marble, granite, etc. in the realm of ease of maintenance.
What kinds of looks can be created with quartz? – As we mentioned above, quartz is a product of human manufacturing that brings together pieces of the natural world to create a highly durable surface. Quartz comes in many different varieties, meaning it's easy to find one that looks like it was custom-made to go with the decor elements already in your home. Whether you favor a refined marble look with dramatic veining, a symmetrical and evenly patterned quartz or something in between, chances are it's available in our vast quartz collection that features artful combinations of grays, whites, browns, blacks, tans and beyond.
Where is quartz best used? – Since quartz resists moisture and discoloration by design, it's a logical choice for kitchen countertops, shower walls, bathroom floors, tub surrounds — the list goes on! It also makes for a head-turning accent wall when bookmatched, which entails installing two slabs that mirror each other side by side.
Last but certainly not least, quartz cleans up like a breeze with just a few basic supplies — mild dish soap, warm water, a soft sponge or towel and rubbing alcohol for times when you need to sanitize the surface.
A Few Important Notes 
In addition to the many perks, bear in mind some necessary considerations for particular applications when considering quartz. One of the main things to note is that the binders in quartz may melt or warp if exposed to direct heat, so you'll want to be very careful about using hot pads or trivets under your hot pots, pans and plates.
Certain varieties of quartz may be appropriate for outdoor use, but you'll definitely want to double-check with a surface expert before making your selection.
Get Started On Your Quartz Quest
To summarize what we've discussed: The answer to "can quartz stain?" is "not in most cases," and quartz doesn't need to be sealed; however, it isn't as heat tolerant as some other surfaces, so placing a barrier between it and hot items is a must.
There's more to know about quartz, but that's a good start! If you're excited about the possibility of using this material for a project you've been planning, our knowledgeable representatives can provide useful guidance. We can also help you pick the best-matched variety for your purposes, whether it's Premonition, San Marino, Nero Marquina or something else. 
Reach out or stop by a Cosmos showroom for valuable support from our pros!
Please follow and like us: