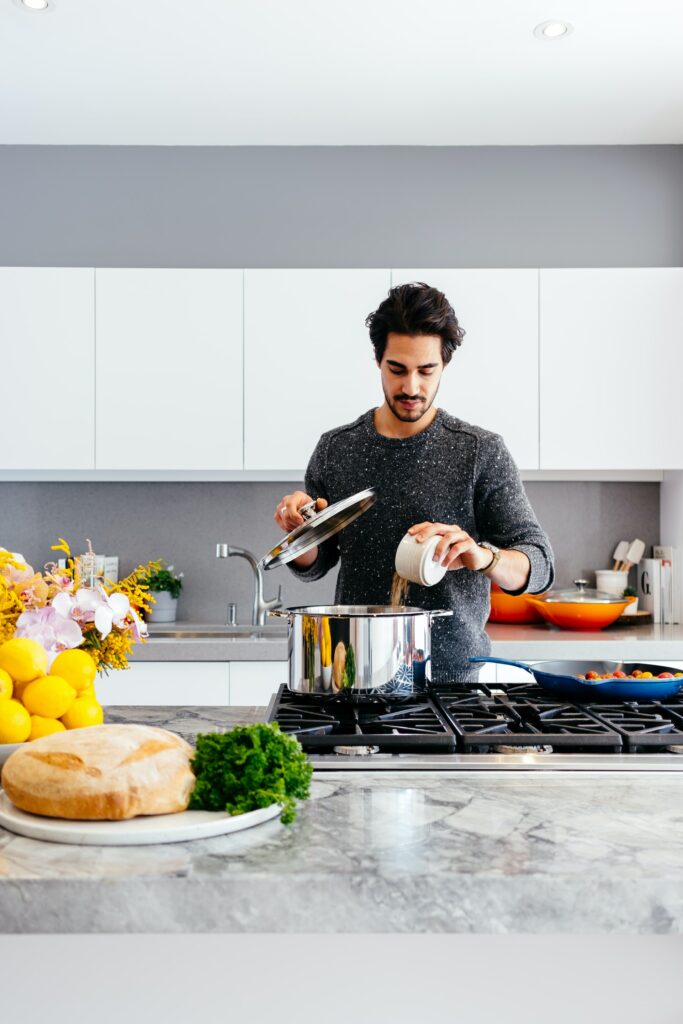 Chances are, your kitchen countertop is among the most-used surfaces in your home. In turn, it's critical to choose a very durable material that will stand the test of time, through daily cooking, wiping up and entertaining. At the same time, your countertop is a focal point of your kitchen design, so you also want it to be attractive. When looking for an option that satisfies both criteria, many homeowners land on stone countertops. But, which is better: natural or manmade? The answer all depends on the specific qualities and features you're seeking in your countertop. So, let's dive into some of the differences and explore what determines how well a countertop material will perform over time.
Stone Countertops vs. Manmade: How Do They Hold Up?
When it comes to how longwearing a particular countertop material is – in terms of maintaining its appearance and integrity – several things come into play. Key factors include:
Porosity – Kitchen countertops get subjected to a lot of water, from hand washing, ingredient rinsing and dish cleaning – not to mention possible spills of other liquids. So, the rate at which a surface absorbs moisture (its porosity) is a key consideration. Bear in mind that most stone countertops (with the exception of soapstone) will require regular sealing to arm against stains, etching, dark spots and bacteria/mold growth. Engineered countertop options like quartz are completely non-porous, meaning they don't come with the extra maintenance step of applying and reapplying sealant over the years.
Finish – If you select a natural stone countertop, you'll likely have a number of different finishes to choose from, while your options may be more limited with one of their manmade counterparts. A polished finish can look sleek, but a honed or leathered finish might be a more desirable option if you're concerned about imperfections showing. On a countertop with light coloring in particular, opting for one of these textured finishes is a clever way to conceal any scratches or etch marks that might occur.
Resilience – Harder natural stones like granite and quartzite are well equipped to resist chips, scratches and heat, making them a wonderfully suited match for a countertop. Marble and soapstone are on the softer end of the spectrum, so these stone countertops are a bit more susceptible to damage in the course of daily use; but, they can be repaired in the event of a serious accident. Meanwhile, manmade materials like porcelain and quartz also make excellent hardwearing countertops that don't require much maintenance.
Care routine – As we mentioned above, it's important to be attuned to whether your countertop needs sealing. Once you've established the right sealing schedule (if necessary), take the time to do your research to make sure you're using appropriate cleaning products for the particular material. Harsh cleaners and rough scrubbers can cause damage like etching or break down the sealant (if applied), so they're best avoided in favor of gentler products.
Last but certainly not least importantly, you'll want to think about your price range for your new countertop when comparing options. Even if you're on a budget, don't count out more luxurious seeming materials like marble. They can actually be quite cost effective, depending on factors such as your chosen variety and finish. Just be sure to factor in fabrication and installation costs, which can be higher than you might expect for certain manufactured surfaces.
Choose a Countertop That Checks All Your Boxes with Our Help
If you love the unique blend of beauty and durability found in stone countertops and desire to bring them into your home, Cosmos Surfaces is here to help you do so for a competitive price. If you're torn between stone countertops vs. manmade, our experts can assist you in making the best choice based on your maintenance preferences, budget and aesthetic vision.
From elegant Absolute Black granite to exclusive Yukon Gold quartz, we offer something for everyone in our expansive selection. Preview the many outstanding options on our website, visit one of our showrooms scattered across the US or send us a message for individualized guidance on your search for your perfect surface! Whether it's stone countertops, shower walls, a bathroom vanity or even flooring, our specialists can help you locate your ideal match and get it installed for enduring success.
Color of the Month: Serenity
Serenity is a misty light blue with notes of soothing grey. It creates a calming atmosphere in any room, perfect for a spa-like bedroom or bathroom.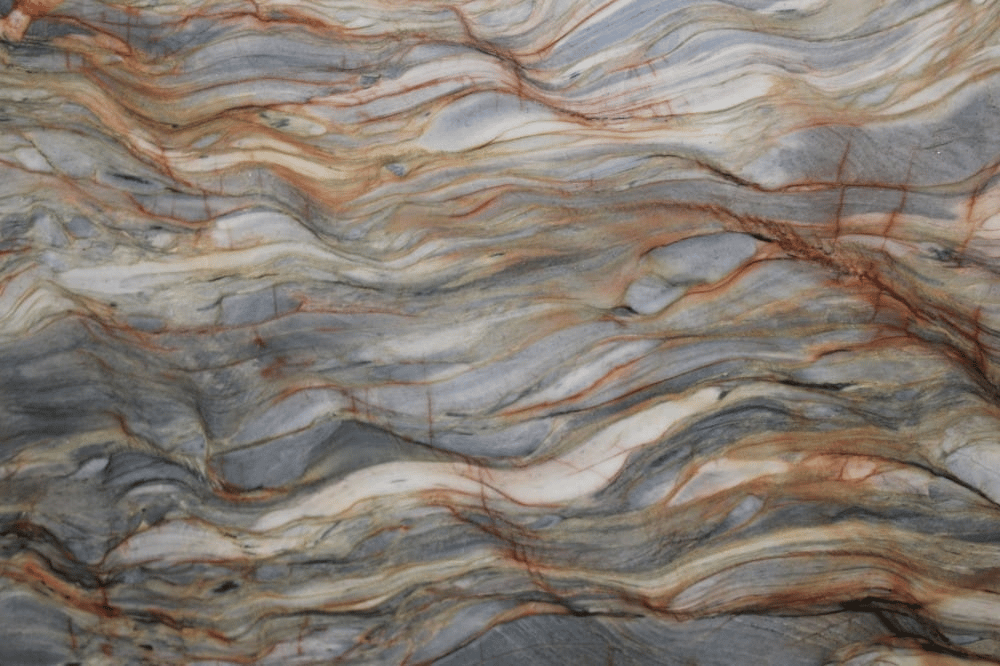 A variety of colors and textures meld together to make up the quartzite named Fusion. Reminiscent of a canyon wall, waves of browns and reds merge with greens and silvers to create Fusion. The rich diversity of Fusion looks great installed as countertops and fireplaces, especially when paired with brown or black cabinets. Quartzite is resistant to scratching, staining, and fading, and the beauty is unmatched.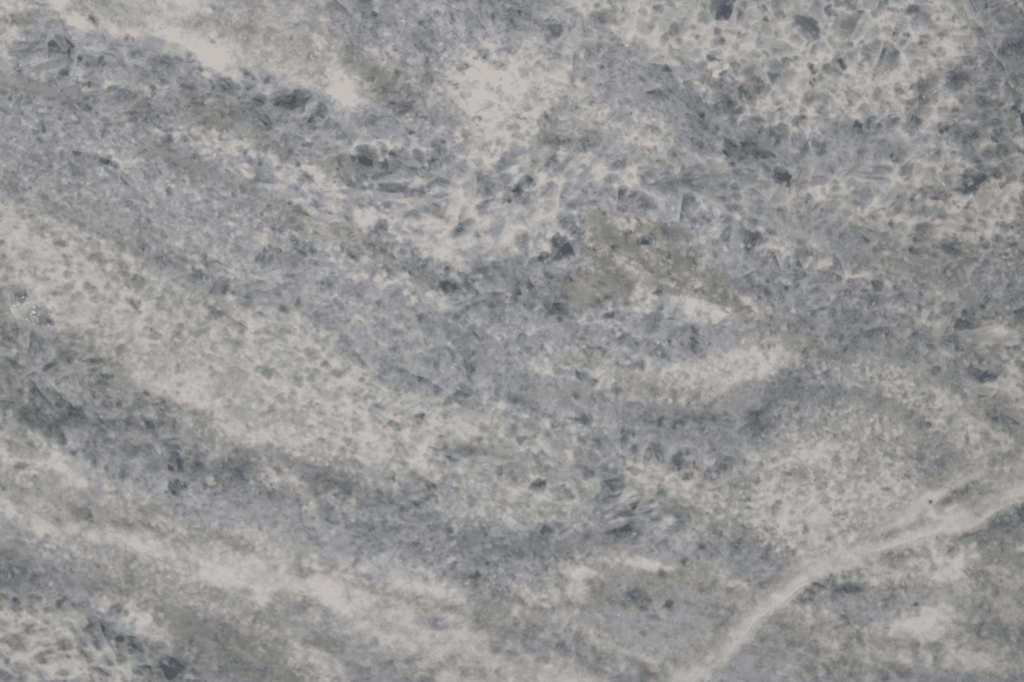 A beautiful silvery blue curtain makes up the background of the Brazilian marble known as Australis. The feature that sets Australis apart from other marbles is the deep sapphire streaks that glitter throughout. Australis makes for beautiful countertops and backsplashes, as well as bathroom floors, vanities, and walls.