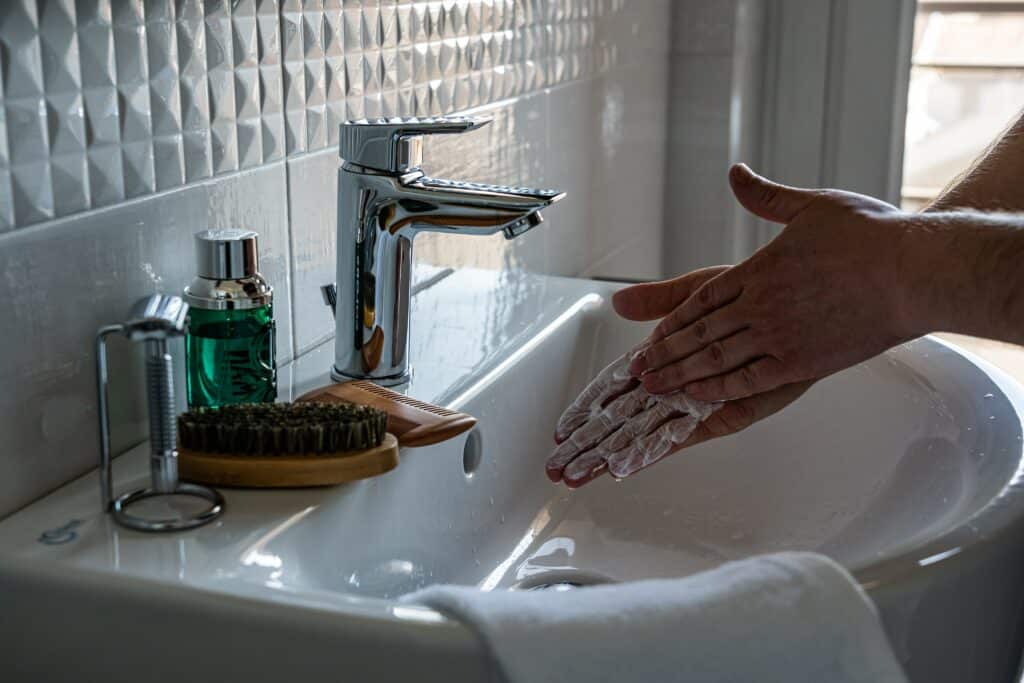 Available in many different shapes, sizes and colors, tile is big for projects throughout the home, from backsplashes to flooring to tub surrounds to shower walls. Thus arises the dilemma of which is better for certain purposes: ceramic tile vs. porcelain tile?
Even though they have certain features in common, they're not interchangeable as some people assume. Both have their own pros and cons, depending on the application and your personal preferences.
Ceramic Tile vs. Porcelain Tile
While both tile materials are quite versatile, they differ in ways which can definitely make a difference. To break down the characteristics that set apart these tile varieties one by one, let's answer some common questions about ceramic tile vs. porcelain tile:
How dense is it? – Porcelain gets a higher score here, as it is fired at a higher temperature, making it more dense than ceramic. Composition also factors in – ceramic is crafted from clay while porcelain is made from feldspar, sand and clay, a combination which ultimately makes for a higher density as well.
How porous is it? – Porcelain is less porous, meaning it doesn't absorb as much water and can in turn work better in moisture-prone areas (though the grout in between tiles will need sealing in any case).
Can it be used outdoors? – Porcelain – yes; ceramic – no. Once again, this goes back to composition, firing temperature and density. For applications outside the home, consider porcelain tile or another weather-resistant material.
How easy is it to fabricate and install? – This is one place where ceramic has the advantage. Since it is less dense, it is easier to cut and shape to fit a unique space, and it solves concerns about surfaces feeling too hard to the touch. Still, ceramic is durable enough to last a long time in an active environment.
How much does it cost? – This will vary with the specific style chosen, but ceramic tends to be less pricey since it's easier to install.
What are my design options? – Porcelain and ceramic tile can both be made to convincingly mimic materials like wood and marble, in addition to the classic tile looks. If you're looking for a hardwearing surface with a certain pattern, compare the options you get with ceramic tile vs. porcelain tile – there's a ton to choose from in both categories! Porcelain is also available in "slab" form, if you'd like a larger format tile with less grout in between to maintain.
As you can see, there are some essential nuances to consider when it comes to ceramic tile vs. porcelain tile. Choosing between the two – or between tile and another material – can be tricky in some cases. Luckily, our well-educated surface experts are here to help!
Plan Your Surface Project with Our Professionals
Whether you're doing a renovation or a new installation in your bathroom, kitchen, outdoor living area or elsewhere on your property, selecting a well-suited material is important to ensure its longevity and your extended satisfaction.
At Cosmos, we have extensive knowledge about all the different surface options out there, and we can help you compare options to find your best match. Factors we'll take into account along the way include:
Your design preferences (color, pattern, texture, etc.)
Your application (indoor, outdoor, high- or low-moisture area)
Your maintenance preferences (sealing, cleaning, etc.)
Your budget (including both materials and installation costs)
With this information, our experts can help you narrow down the many options to a few most suitable picks, making the process easier and less stressful for you. We have showrooms across the U.S. where you can meet with us in person, or you can reach out on our website to receive the same high level of service from wherever you are.
Let's Get Started!
If you've been curious about ceramic tile vs. porcelain tile, exploring our online gallery is a great way to get started on deciding which is right for your project – or if another surface may be a better fit.
Browse our website to preview our offerings, which include porcelain slabs that look like marble along with a generous selection of other tile options. From the ornate Magma collection to the classic Innova line, there's something to match every vision. Reach out today to get started on realizing yours!
Color of the Month: Butter
Butter is a soft, soothing citrus yellow with mustard undertones. It is perfect for a cheery bathroom or kitchen, especially when paired with bold whites.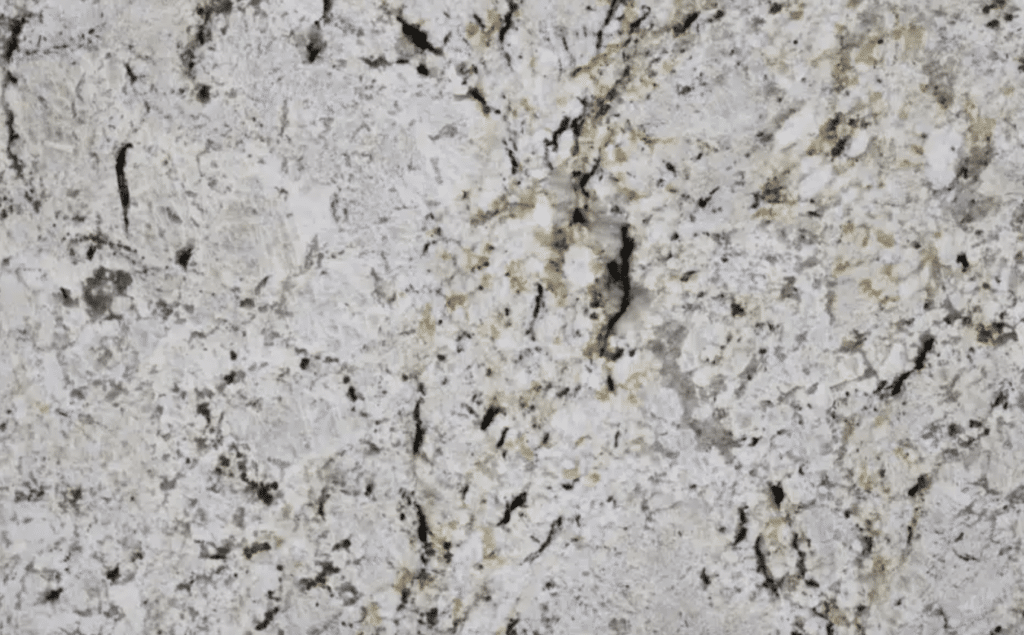 True to its name, Snow Fall brings to mind memories of looking outside at freshly fallen snow. Predominantly white, flecks of crystalline black create a striking juxtaposition in this wintry scene. Snow Fall is perfect for modern spaces and creates a bright, fresh, and open atmosphere that complements steel and black wonderfully.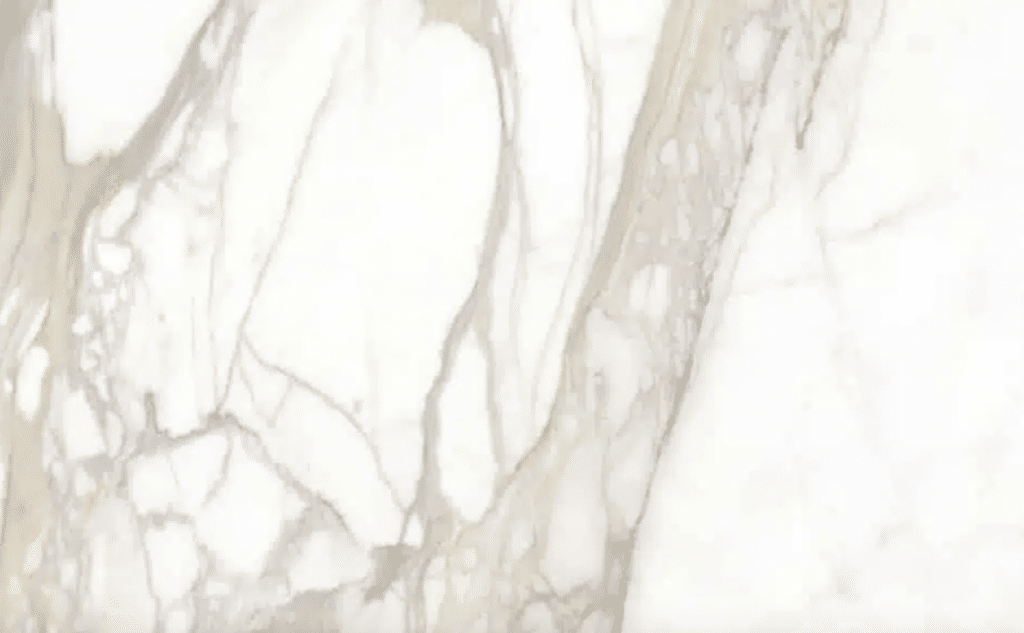 The contrast of brilliant, shimmering gold with pure white porcelain is the thrilling essence of Sicily Gold. It is the meeting of luxury and refinement, a gilded chance encounter resulting in complete balance. Designed for use inside or outdoors, it is the perfect choice for floors, counters and walls in kitchens, bathrooms, and living rooms.